Dolly Parton Joked That Botox Was the Key to Her Constant 'Happy' Look
Dolly Parton has always been candid about her cosmetic enhancements including her love for botox. She says it's the key to her "happy" look.
Dolly Parton has always been open and honest about her life, her music, and even her beauty secrets. Parton is very in tune with her looks and she dresses as if she's going to be photographed at any moment, even when she's in the privacy of her own home.
The "Jolene" singer is 75-years-old, but with her platinum blonde hair and stellar fashions, no one would be able to guess her age. The 9 to 5 actor has always been candid about achieving and maintaining her youthful look.
In fact, she's explained that her constant "happy" glow is due to botox.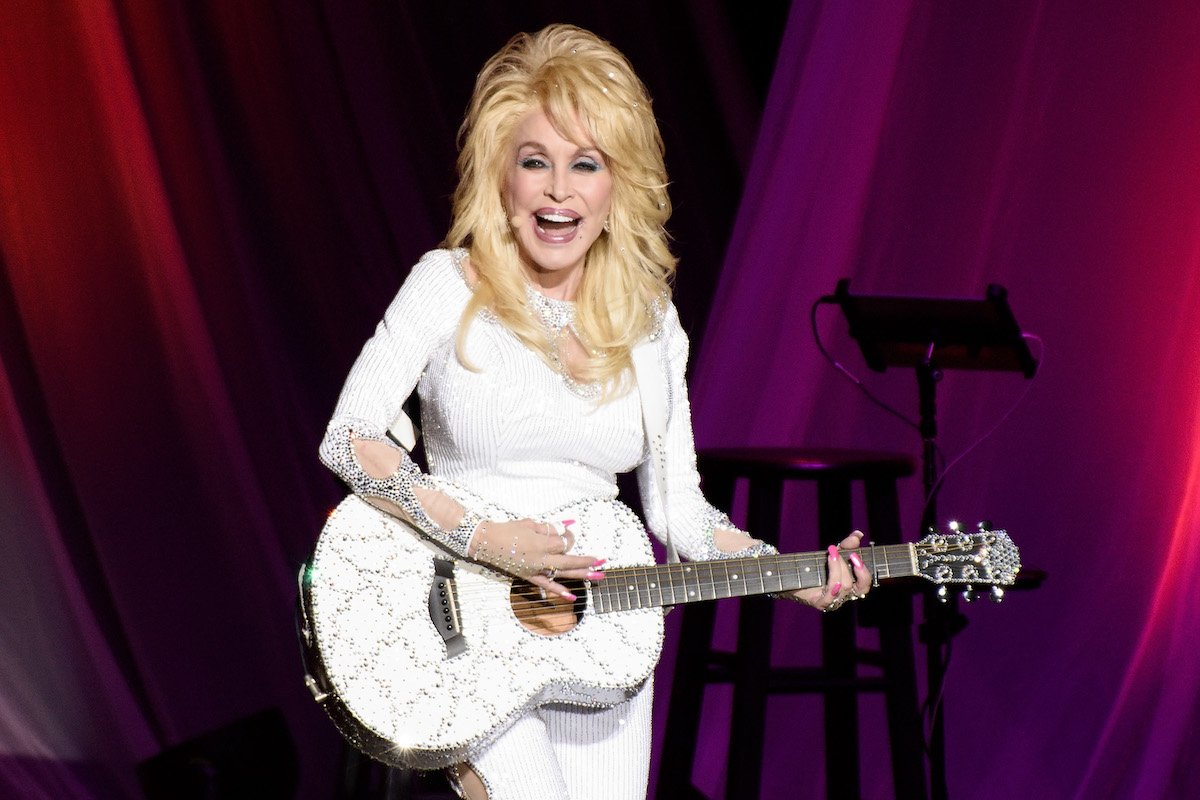 Dolly Parton has been candid about her plastic surgery
Parton has never been one to hide the fact that she's had cosmetic surgery. The legendary singer has candidly revealed that she's had a facelift, eye surgery, breast implants, liposuction, excess skin removal, lip injections, and botox, among other procedures.
"I would say if I — you know if I see something sagging, dragging, or bagging, I'm going to go have the stuff tucked or plucked," she revealed in an interview on Larry King Live.
Parton also explained why it's been important for her to remain as candid as possible about her enhancements. "I don't want to lie about it, so I've got to — I think sometimes it might help," she said. "You know, it's not like — I mean, I look so totally artificial, you know, but I hopefully am totally real."
Dolly Parton doesn't believe in doing a lot of procedures at once
Though she's gotten several cosmetic procedures over the years, Parton does not believe in doing a ton of procedures at once. "I just — I actually do it in little bits and pieces, because I don't want to do a whole big drastic thing," she explained. "I've never had, like, just the whole big thing done because I don't want to look like, you know, tighter than a banjo head."
The singer says she likes to think of herself as a show dog when it comes to her looks. "I look at myself like a show dog. I've got to keep clipped and trimmed and in good shape," she quipped.
Dolly Parton says botox is the key to her happy look
During her virtual appearance at #WOW: Whole Health Includes Mental Health event via Daily Mail, Parton explained that like many people she has dealt with anxiety and depression. In fact, she explained that she was going through one of her worst bouts of anxiety when she wrote, "Light of a Clear Blue Morning,"
"I couldn't eat, couldn't sleep, couldn't think straight," she said. "But, through much prayer and the support of friends, I finally stood my ground and I walked away," she said. "And on my way home, I wrote this song, and I hope it'll lift you up like it did me."
Though Parton has worked diligently on her mental health since then, she also credits her happy look to botox. "I'm often told I look so happy, but to be honest — that's the botox," Parton joked. "Well not all of it, but some of it anyway!"