Dolly Parton Was Once Brought to Tears During an Interview: 'Some Moonshine Would Be Nice About Now'
Though she has risen to astronomical levels of success, Dolly Parton has always stayed true to her roots. Her family is the most important thing in her life, and she often speaks about how much they mean to her. During one interview, she was moved to tears after revisiting memories of her parents.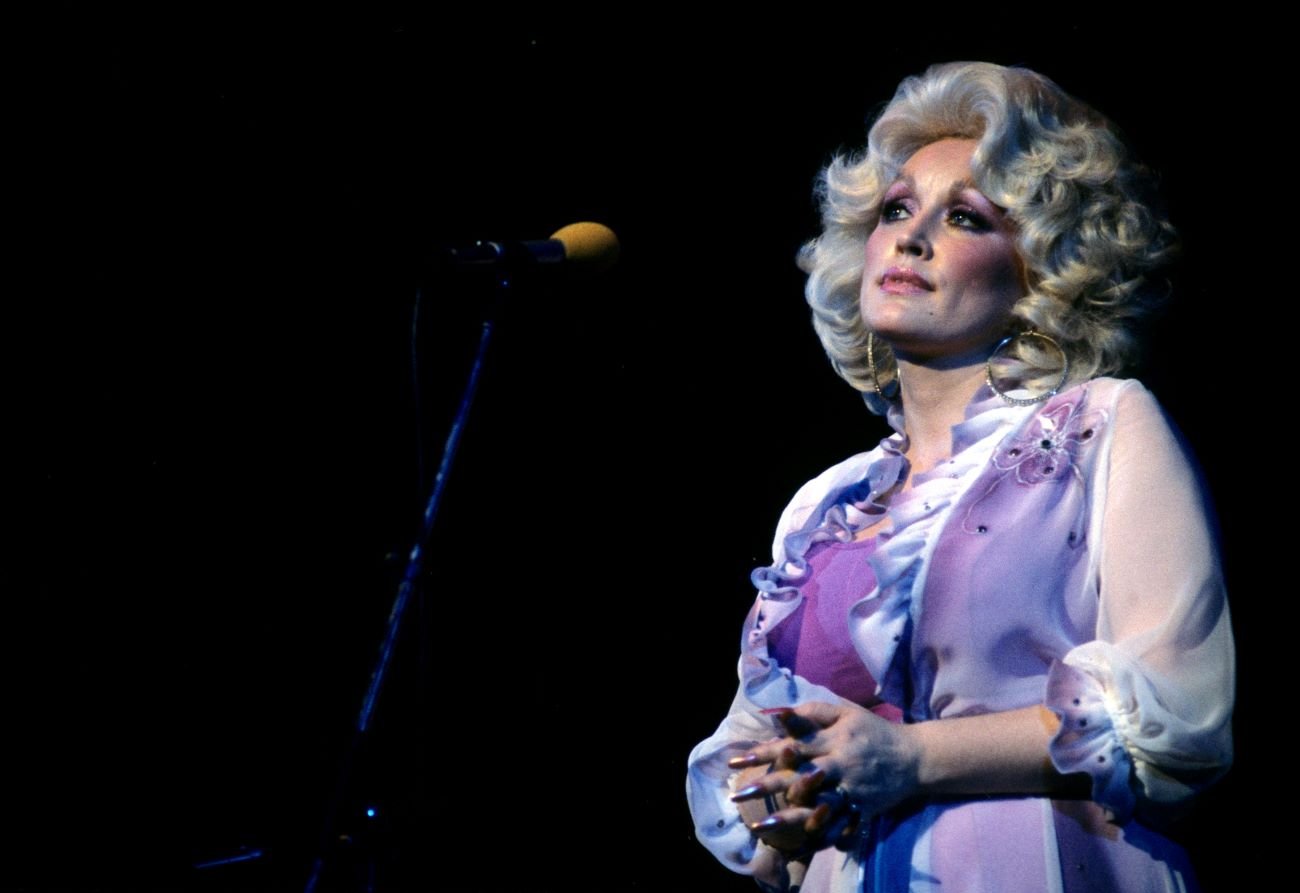 Dolly Parton tried to give back to her parents after she became famous
Parton grew up in a family that was poor, but as she puts it, rich in love. She looks back fondly on her childhood and wanted to spoil her parents once she began making money as a musician.
"It was always my wish to do something great for my family. I loved my daddy and my mama. My daddy always drove a truck. I bought my daddy a big blue truck, and he was always so proud of that," Parton told Billboard. "He never would trade it in. He kept it. The truck is still very much in the family today. Daddy's gone now, but I still have the truck."
She also bought her mother a gold Cadillac, which she says still holds sentimental value.
"Because it was Mama's car, and I still drive it some, I call it the 'Dolly-Mama.' Everybody knows not to mess with the Dolly-Mama, because that was such a precious thing," she said. "I was always proud that I could do for my family when I started making some money."
She was once moved to tears after looking at pictures of them
Parton's father died in 2000, and her mother died in 2003. In a 2009 interview with 60 Minutes, host Morley Safer surprised her with a clip of Parton and her parents singing and line-dancing on the short-lived variety show, Dolly. Parton hadn't seen the clip in 30 years.
"Oh my gosh, where'd you get that?" she said, laughing as her younger self performed with her parents onscreen.
The end of the clip shows the family singing "The Sweet By and By," a hymn about meeting again "on that beautiful shore" of the afterlife. Parton frequently sang the song in church as a child.
"Well now, what am I gonna do now?" Parton laughed at the end of the clip as she waved her hands to dry her eyes. "You can't get me back in line here. That's very touching to me 'cause Mama and Daddy are both gone now. I haven't seen that in so long. You just pulled at my heart there." 
Safer offered the choked-up Parton a drink.
"Yeah, whiskey?" she joked. "Some moonshine would be nice about now."
Dolly Parton once made Stephen Colbert cry
In a later TV appearance, Parton turned the tables by making her interviewer cry. While on The Late Show With Stephen Colbert, Parton spoke about her mother's penchant for singing sad songs.
"Momma used to sing all those old songs brought over from the old world. Momma was a good singer too, and she would just sing acapella all the time, and so many of those songs were sad. As I say, some of them just plum pitiful." 
She broke into an acapella version of the song, and Colbert was moved to tears.
"I better hush before you cry yourself to death, and you can't finish the show!" she said once she finished. 
"Like a lot of Americans, I'm under a lot of stress right now, Dolly!" Colbert said. "You got under my trip wire right there, that was pretty beautiful."