Why Dolly Parton Called Her Husband a 'Loner'
Dolly Parton and her husband are virtual opposites. She explained what makes her and her longtime partner just so different.
Dolly Parton and her husband, Carl Thomas Dean, have been happily married for over five decades. Despite this, the public doesn't see much of Parton's husband. She explained why she considers her husband a loner in contrast to her effervescent personality.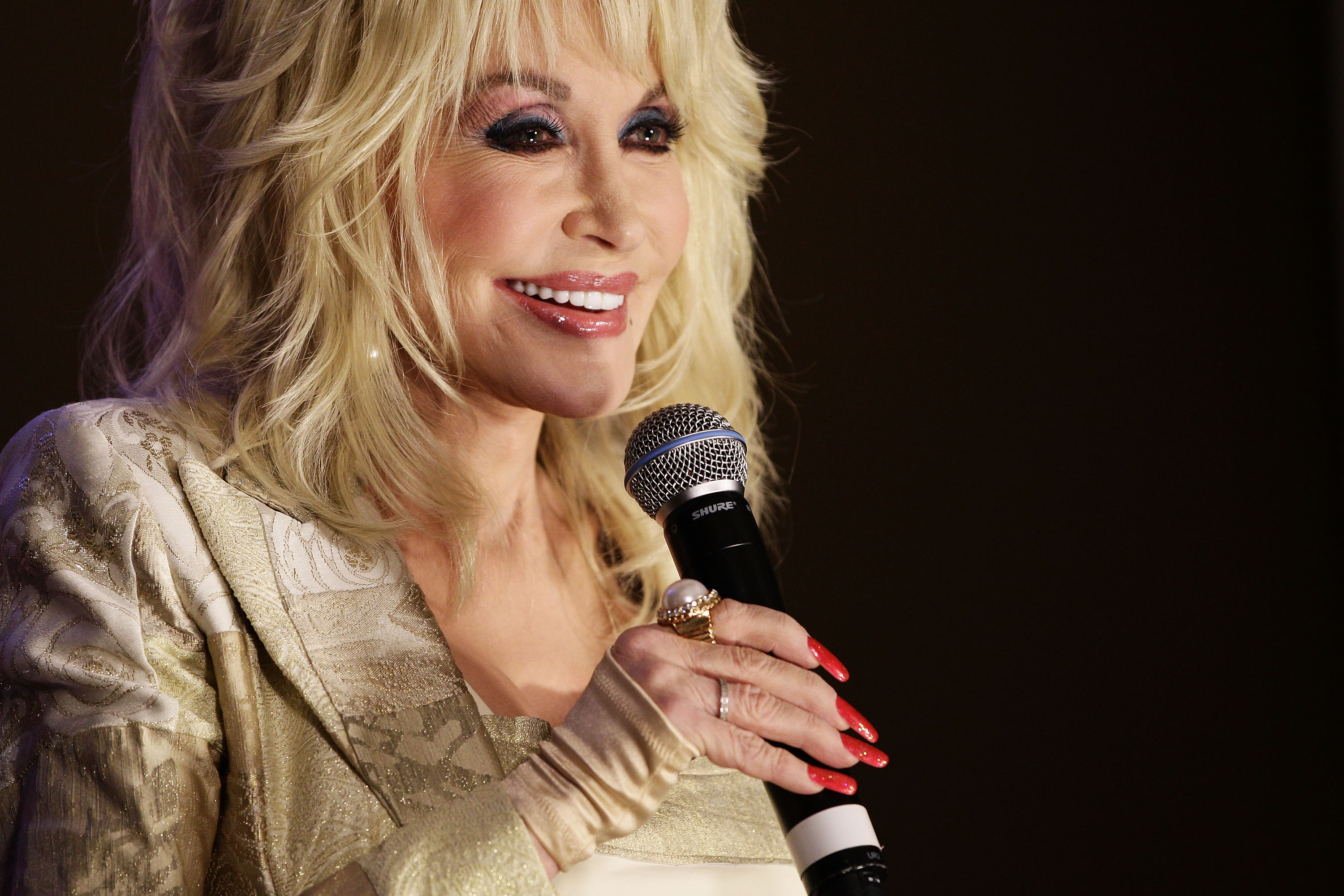 Dolly Parton's husband approached her on her first day in Nashville
In 1964, Parton arrived in Nashville to pursue a career in music. She met Dean outside the Wishy Washy Laundromat on her first day in the city.
"I graduated on a Friday night, went to Nashville on a Saturday morning with dirty clothes and I went to a Laundromat looking for anything but love," Parton told Interview Magazine. "I had just left two boyfriends back home and I wasn't looking to get involved because I had gone to Nashville to really get started in the business.
"My first thought was 'I'm gonna marry that girl,'" ET reports that Dean said. "My second thought was, 'Lord she's good lookin'. And that was the day my life began. I wouldn't trade the last 50 years for nothing on this earth."
As Parton's label worried that marriage may negatively impact her career, she married Dean in a small, quiet ceremony in 1966. Only Parton's mother, the preacher, and his wife attended the wedding.
The country superstar described him as a loner
Though Parton and Dean have been together for decades, he's so private that some fans have questioned his existence. Parton assures them that Dean is very much real, just reclusive.
"My husband is a loner," Parton told People. "He doesn't particularly care about being around anybody but me. He's just always asked me to leave him out of all this. He does not like all the hullabaloo."
Though Dean stays out of the public eye, he is still supportive of his celebrity wife.
"He's always been supportive," she said. "He's like a brother and a father and a friend and a husband and a lover – all of those things to me. I think he's kind of proud that we've been in it this long!"
She added that when they do have quiet time together, they still spend it going on romantic dates.
"We still have our little times, like in the springtime when the first yellow daffodils come out," she told People. "Even if there's still some snow around it, my husband always brings me a bouquet. And he'll usually write me a little poem. Which to me, that's priceless. That's like a date in itself."
Dolly Parton and Carl Thomas Dean had a second wedding
Fifty years after their private marriage, Parton and Dean had a second wedding that allowed Parton to get the dress of her dreams. 
"We're going to get married again!" Parton said. "I'll have a beautiful wedding dress, 'cause I didn't have a big, long wedding dress when we got married and we've got a suit for him, so we're going to dress up and take a bunch of pictures."
In an uncharacteristic move, Dean agreed that Parton could sell the wedding photos to benefit her Imagination Library.