Dolly Parton Once Called Porter Wagoner a 'Male Chauvinist Pig'
Dolly Parton and Porter Wagoner had a complicated relationship. Wagoner gave the "Dumb Blonde" singer her first real shot and, as a result, she catapulted to stardom. She's forever grateful to Wagoner for taking that chance on her. But, at the same time, Parton and Wagoner had quite a contentious professional relationship. They frequently got into heated arguments while working together and continued fighting even after Parton left The Porter Wagoner Show. In an interview with the Los Angeles Times in 2008, Parton blamed many of her arguments with Wagoner on the fact that he was "a male chauvinist pig."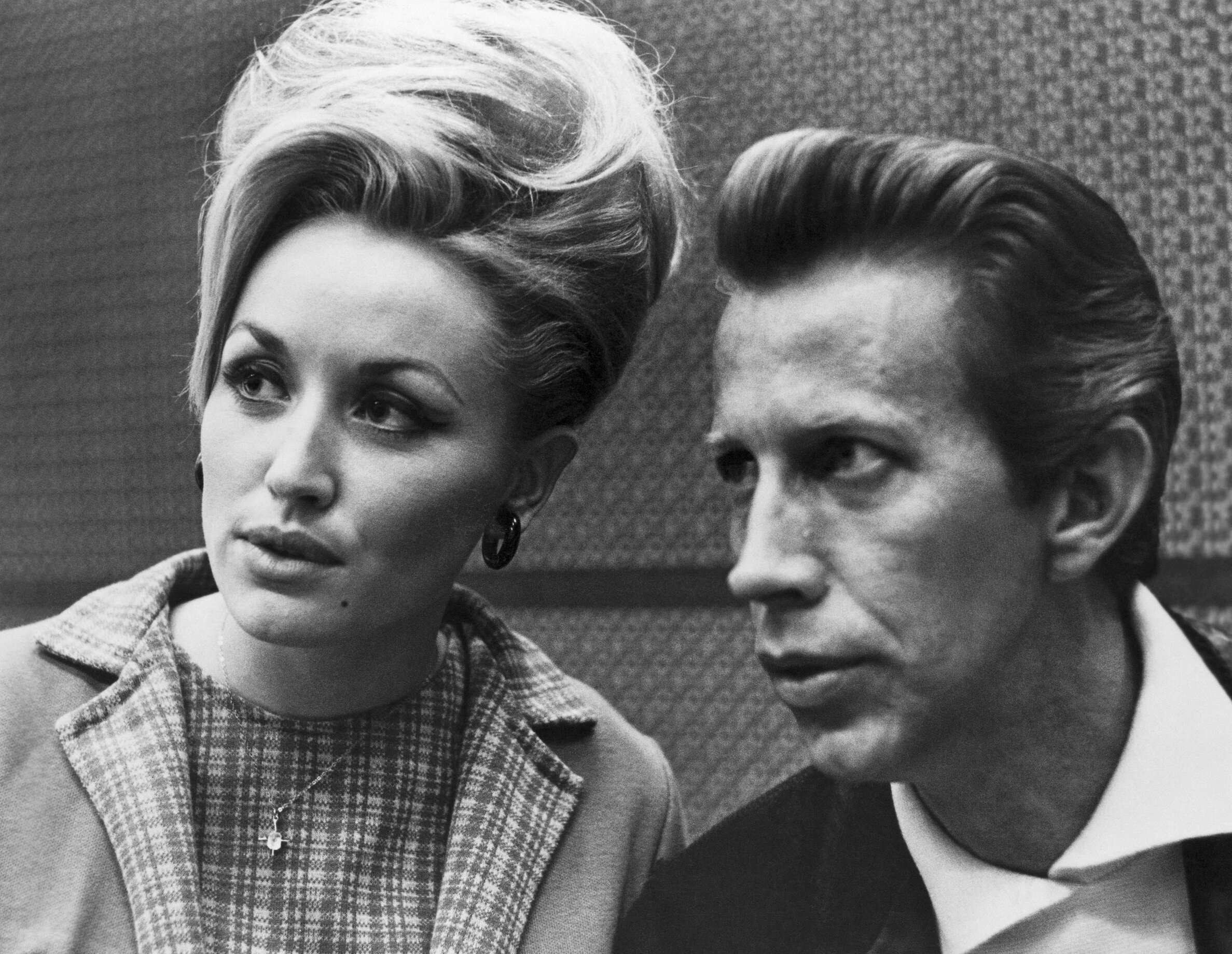 Dolly Parton joins 'The Porter Wagoner Show'
Parton joined The Porter Wagoner Show in 1967 when the star asked her to be his "new girl singer" after his previous one, Norma Jean Beasley, left. He offered her more money than she'd ever seen in her life. Saying yes was an easy decision.
As excited as Parton was to join the show, the audience was skeptical. They missed Miss Norma Jean Beasley.
"I couldn't begin to imagine how hard it was really going to be," she said in a 1971 press release, as recorded in the book Dolly on Dolly. "It just froze me because I was stepping into big, big shoes. Norma had been with the show for seven years, and I knew everybody would just naturally resent me for trying to, well, replace her. Even the band, until they got to know me, 'cause she had just left, and I had to step in right away. . . . Oh, I can never make it plain to anyone what torture it was the first few times on that show, knowin' that everybody was wanting to see and hear someone else. It was like murder!"
But, eventually, the fans of the show came around. They grew to love Parton and her famous duets with Wagoner.
Dolly Parton 'wouldn't put up with a bunch of stuff' Porter Wagoner put her through
As beloved as Parton and Wagoner were as a duo, things behind the scenes were anything but idyllic.
"I worked with Porter Wagoner on his show for seven years," Parton told the Los Angeles Times in 2008. "I don't mean this in a bad way, so don't play it up that way. But he very much was a male chauvinist pig. Certainly a male chauvinist. He was in charge, and it was his show, but he was also very strong-willed. That's why we fought like crazy, because I wouldn't put up with a bunch of stuff."
While they worked together, it was Wagoner's way or the highway. It's no wonder Parton eventually wanted to leave to stretch her own creative wings. But whenever the Queen of Country approached wagoner about going off on her own, he'd tell her she couldn't because he'd "made [her]." After many more arguments, Parton finally convinced her partner to let her go. For years the two battled each other in the press. Wagoner even sued Parton at one point.
Dolly Parton forgave Porter Wagoner and was even with him the day he died
In Parton's 2020 book, Dolly Parton, Songteller, she wrote about forgiving her old partner.
"You have to forgive and forget," she wrote. "He gave me great opportunities, and I did appreciate him. Later on, we got back together and he said he was sorry about all of that. So I forgave him, and I asked him to forgive me. I'm sure I was a pain in the a– to him. I was, because I believed in what I believed in, and I was going to fight for it. There's truth on either side."
Parton got the chance to make sure everything was right between her and Wagoner just before he died in 2007.
"I was with Porter when he was dying," she wrote. "I forgave him, and I thanked him for all of the opportunities he gave me. I wanted him to know exactly how I felt. I told him everything was fine and asked him that if there was anything he needed to forgive me for, please do. I wanted him to be free of anything that he might have been worrying about."
He died just a few hours after Parton's visit.