Dolly Parton on Keeping Clothes in Every Room: 'One Whole Wing Of My House Is Filled With Costumes'
Dolly Parton's style is as iconic as her music. A butterfly personified, Parton is known for her bright colors and bold fashion choices. The "9 to 5" singer has spoken about her clothing preferences through the years (she gets the question "Why do you dress so outrageous? a lot). In an interview she did in 1978, Parton revealed just how many clothing items she has (hint: she has even more clothes than wigs).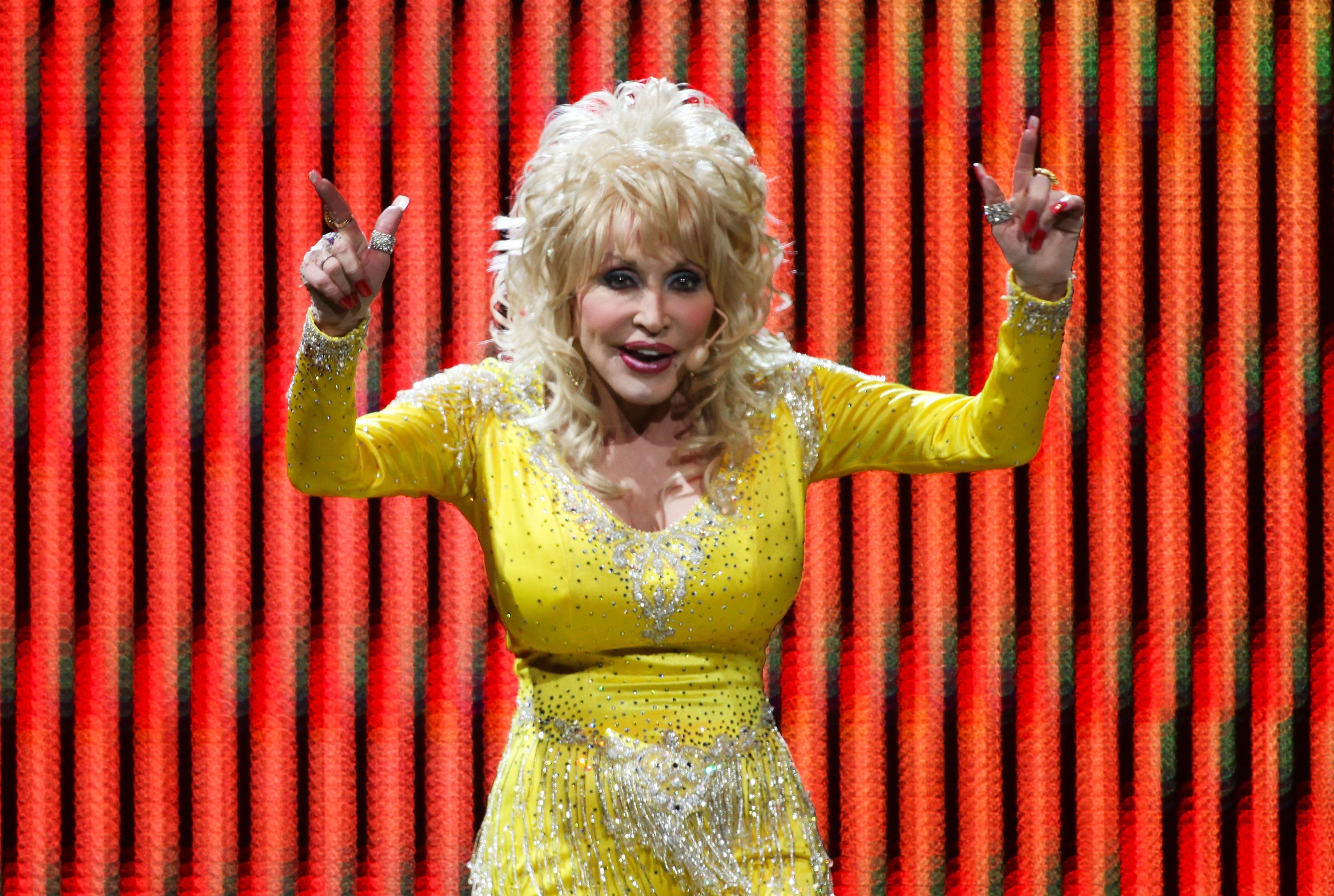 Dolly Parton's 'overexaggerated look'
In an interview Parton did earlier this year with The Wall Street Journal, she spoke about the origins of her style. At a young age, she was drawn to the town tramp.
"My own overexaggerated look came from a serious place I've often spoken about: the town tramp in our little country hometown," she said. "They called her trash, but to me she was absolutely beautiful. She wore colorful patchwork skirts and pretty blouses and showed a little cleavage and had red nails and piled-up blond hair and red lipstick and high heels. She was the prettiest thing I'd ever seen. When everybody would say, 'Oh, she's just trash,' I'd say, 'Well, trash is what I'm going to grow up to be.' And I guess my look is glamorous trash!"
Dolly Parton can't wear clothes off the rack but she says it's easy to design for her
Parton doesn't go shopping for clothes because she needs them tailored to her specific proportions, but she's always liked buying shoes from Frederick's of Hollywood.
"I buy my shoes there; it's the only place I can find shoes high enough and sexy enough to suit me," she told Playboy in 1978. "I buy thousands of dollars of shoes every year. I can't wear their clothes, because I can't buy clothes off a rack."
The good news is, the Queen of Country said it isn't hard to design for her.
"It's not hard, 'cause all you got to do is make up the gaudiest thing you can make," she said. "Just pile as much stuff that don't belong on it as you can and I'll like it."
In 1978, Dolly Parton had clothes in every room of her home
Parton famously talks about how many wigs she has (365 — one for every day of the year), but she also has a staggering amount of clothes. When Playboy asked her "How many rooms of clothing do you have?" She responded:
"I've got clothes in the closets of every room in my house—23 rooms. One whole wing of my house is filled with costumes and casual clothes."
Now that was about 43 years ago. We can only assume that the "Light of a Clear Blue Morning" singer has amassed even more clothes since then. And that each piece is still as one-of-a-kind as she is.