Dolly Parton Compared Goldie Hawn to This Famous Advertising Icon When They First Met
Dolly Parton is known for throwing out compliments left and right. Though she's always giving out praises, the commendation she gave fellow blonde beauty Goldie Hawn back in the day left the award-winning actor a bit confused.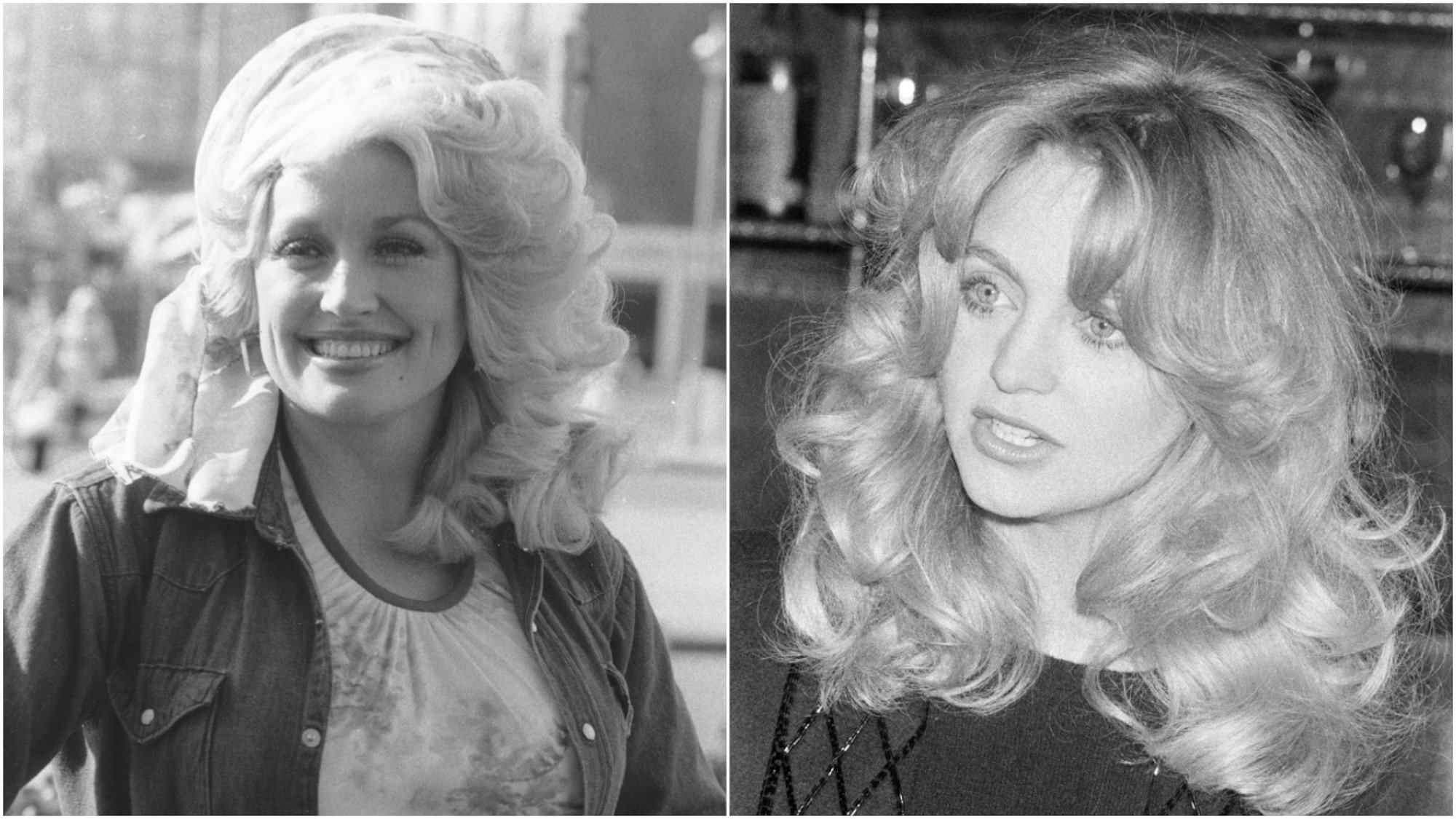 Goldie Hawn recorded a country album with the help of Dolly Parton
Parton and Hawn go way back.
In the 1970s, the two women joined forces for Hawn's cover of Parton's 1971 single, "My Blue Tears." In her 2020 book, Dolly Parton, Songteller: My Life in Lyrics, the singer reveals how she and Hawn came to be creative collaborators, sharing that it all started when the actor called her on the phone to inquire about recording the tune.
RELATED: Goldie Hawn Was So Depressed as a Young Star That She 'Couldn't Even Go Outside in Public'
"I was so excited," Parton wrote. "It was Goldie Hawn. That's when she was on Laugh-In. She was the cutest, sweetest thing, and who even knew that she could sing?"
After receiving the singer's blessing to record the track, Hawn hit the studio and later released an up-tempo rendition of the single.
Goldie Hawn says Dolly Parton gave her a very odd compliment when they first met
In November 2020, Hawn opened up about what it was like meeting Parton for the first time while appearing on The Late Late Show With James Corden with her husband, Kurt Russell.
RELATED: Princess Diana Had the 'Best Vacation' at Goldie Hawn and Kurt Russell's Colorado Home
According to the Academy Award winner, she fangirled over Parton when they met face-to-face. However, that moment of admiration turned into instant confusion after the Grammy winner gave Hawn a strange compliment that she's still puzzled over.
"Oh, my god, when I met Dolly Parton, I was never so excited," Hawn recalled. "She opens the door with Porter Wagoner, and she looked like just a gorgeous – this beautiful, hourglass, amazing figure and so sweet. She went, 'Goldie, you look just like Poppin' Fresh!'"
For those who don't know, Poppin' Fresh is the name of the famous Pillsbury Doughboy, which to Hawn seemed like an off compliment at the time.
But despite Parton comparing her to a famous advertising icon, Hawn still had nothing but praise for the music legend.
"She was so great," the actor said. "I got to go in there and sing her song with my daddy playing [the violin]. It's just the most beautiful memory."
Dolly Parton isn't the only celebrity Goldie Hawn has received a strange compliment from
Though Parton's compliment took Hawn by surprise, it's not the only odd commendation she's ever received.
While on the topic of the singer's off compliment, the Overboard actor revealed that music legend Elvis Presley also gave her a weird acclamation back in the day, and it's one she still doesn't understand.
"You know when I think about that, Elvis called me a chicken that had just been hatched," she told Corden. "So I wonder if I look weird? I don't know?"