Dolly Parton Confirms This 1 Rumor About Herself, Reveals Plans to Release Music Posthumously
Dolly answers burning questions and shares plans for her music after her death.
Very few celebrities are immune to rumors, whether naughty, nice, or negative, and it seems like the longer they're in show business, the more certain claims persist. Country singer and actress Dolly Parton is no stranger to the gossip mill, dealing with questions about her marriage, physical appearance, and "scandalous" song lyrics.
But there are many times when she's been open and honest about things in her life that some fans might have found hard to believe. Parton tends to be a good sport and is down to crack a few jokes about herself, and there's one piece of speculation the music legend recently addressed.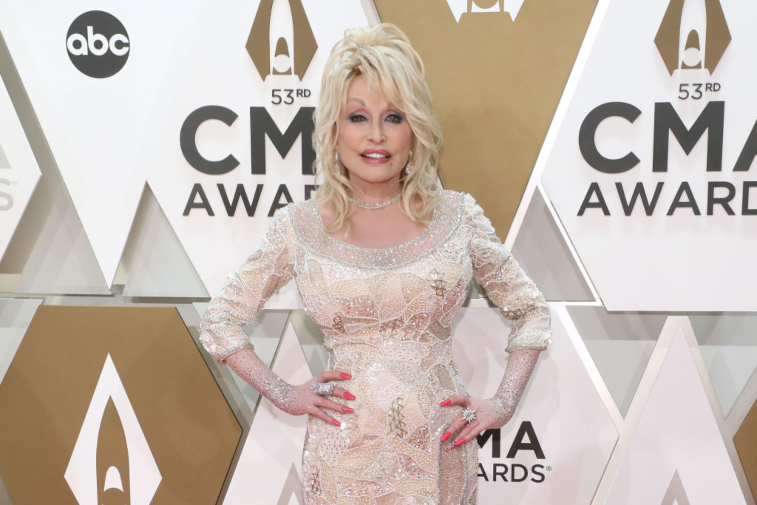 Which rumor did Parton confirm?
First off, diehard Parton fans should check out WNYC's podcast "Dolly Parton's America" to get an inside glimpse at the star's life, personal views, and career. There are nine parts in total. At the start of the final episode of the show, some listeners discussed what they would love to ask her if given the opportunity.
Producer Jad Abumrad took some of those questions back to her, and one of them had to do with a long-running myth. One woman asked, "Is it true about the tattoos—that her body is covered in tattoos?"
This stems from a belief that Parton has a collection of tattoos that she purposely conceals when performing in public so as not to offend conservative fans.
Her answer?
"I have a few tattoos on my body. They are not meant to be tattoos for the sake of tattoos. I am very fair-skinned, and when I have any kind of surgery or any kind of scarring, well it turns … it discolors. When I first started getting a few little things done, I had a few little tattoos to cover up some scarring. I'm not tattooed all over like a bike-woman or anything, but I do have a few and they're very delicate."
Parton also talked about the future of her catalog
Like many artists who have the ability to control or give input on their musical catalogs, Parton has plans for hers after her death. The 73-year-old touched on the fact that she wants to be prepared in advance:
"I am lucky person because I've got hundreds and hundreds, even thousands of songs, and a big part of them have never even been recorded. There's enough stuff to go on forever with my music to do compilation albums, to do new and original stuff. And I am purposely trying to put songs down for that very purpose, to have a click-track with my vocals to where any arrangement can be done. So, I think ahead."
She added that things will be set up so any producer could create new music with her vocals with just a click. That includes 50 or 100 years from now.
Parton revealed upcoming Lifetime project
Parton hasn't hung up her acting boots yet either. She told Abumrad she sold a show to Lifetime called Sister Shine and it has to do with the church. She said she plays an evangelist who is struggling to find self-peace while trying to good for others.
The singer shared more about her upbringing and faith and how it shaped her views as an adult, as well as old memories of singing as a child. Fans can catch episodes of "Dolly Parton's America" on NPR's podcast listings.