Dolly Parton Considered Changing Her Iconic Look After 'The Best Little Whorehouse in Texas': 'I May Not Have a Need for It'
After filming 'The Best Little Whorehouse in Texas,' Dolly Parton felt that she had moved past the need for her classic look. She explained why.
Dolly Parton's signature look — bright dresses, big hair, and bold makeup — makes her instantly recognizable. Even someone unfamiliar with her music would recognize Parton based on her outsized style. Though she has maintained a consistent look for much of her career, she once considered switching things up. Following The Best Little Whorehouse in Texas shoot, Parton wondered if she'd outgrown her signature style.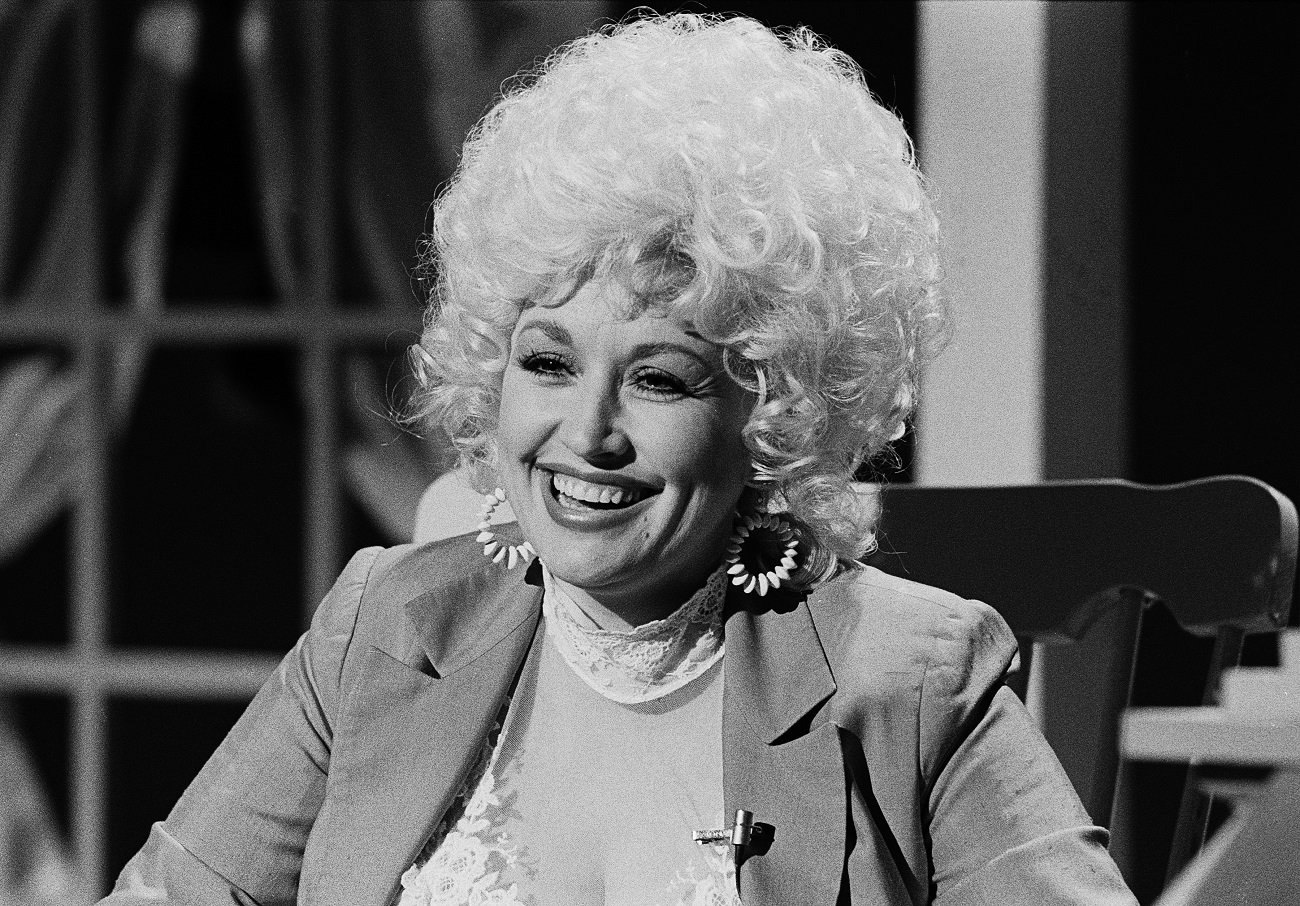 Dolly Parton thought of her over-the-top look as her gimmick
In a 1982 interview with Ladies' Home Journal, per the book Dolly on Dolly: Interviews and Encounters with Dolly Parton, Parton spoke in-depth about how she dressed.
"I always like the look of our hookers back home," she said. "Their big hairdos and makeup made them look more. When people say less is more, I say more is more. Less is less. I go for more."
She once explained that her over-the-top look was all part of her "gimmick."
"I look one way and am another. It makes for a good combination," she said. "I always think of 'her,' the Dolly image, like a ventriloquist does his dummy."
Parton added that developing her "gimmick" was exciting for her.
"I have fun with it," she said. "I think, what will I do with her this year to surprise people? What'll she wear? What'll she say?"
She considered changing her appearance after 'The Best Little Whorehouse in Texas'
In 1980, Parton began working as an actor. She earned rave reviews for her first role in 9 to 5 and quickly took on other projects. Parton was excited for the opportunity to take parts that fit her personality. 
"The Doralee role in Nine to Five was not great, but she was fine for Dolly's first role," Parton said. "She could kinda sneak in as a little old fat secretary, cute and lovable and fun."
Parton was more excited for her part in The Best Little Whorehouse in Texas because she felt it was the perfect fit for her outsized look. Her character, Miss Mona, was the lovable madam of a Texas brothel. Parton believed that the part was so perfect for her that she no longer needed her vibrant persona.
"Miss Mona in Whorehouse is the epitome of everything I've tried to create with this image, so I may not have a need for it after the movie comes out," she explained. "Maybe I'll totally change Dolly's look and surprise people." 
Dolly Parton never gave up her style
Anyone who follows Parton's career knows that she didn't undergo a dramatic style transformation. These days, she still sticks to rhinestoned dresses and sky-high wigs. This is part of why people love her. Parton herself understands that the look is an integral part of herself. When people told her to tone the look down, she chose to stay true to herself.
"It was about me knowing who I was, being happy with me, and feeling comfortable in the way I presented myself," she told Elle. "If I was happy, I could make other people happy. That's how I've always looked at it: that I look totally artificial, but I am totally real, as a writer, as a professional, as a human being. A rhinestone shines just as good as a diamond."