Dolly Parton Crashed Her New Car Through a Brick Wall Before an Important Recording Session
TL;DR:
The "9 to 5" singer began working with Porter Wagoner in the late 1960s.
Dolly Parton crashed her car into a brick wall outside a recording studio where she was meeting Porter Wagoner.
Dolly Parton gave both of her parents cars when she rose to success.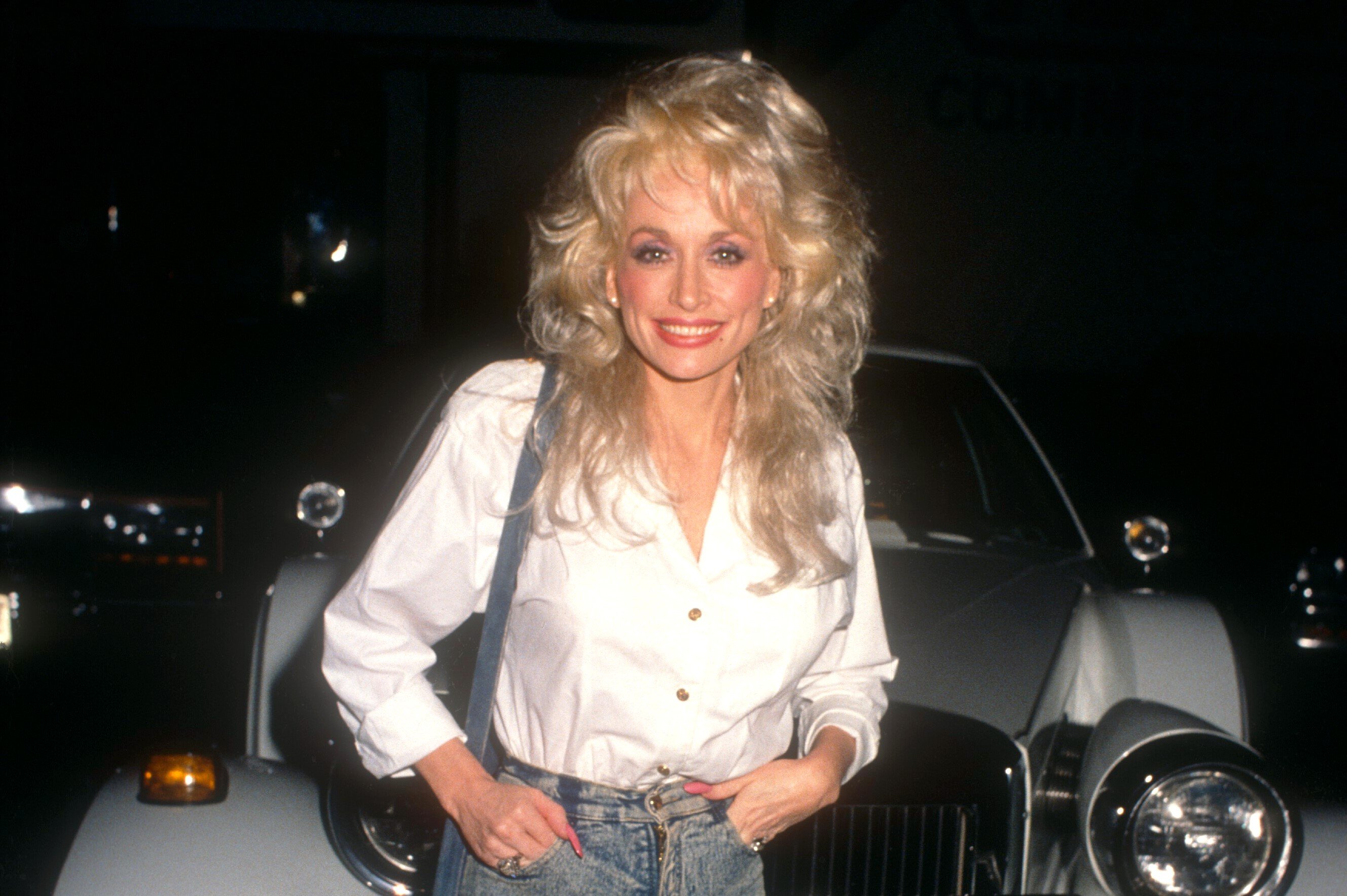 When Dolly Parton began working with Porter Wagoner, she knew success was on the horizon and wasn't about to let anything stop her. She proved this when she walked into the recording studio, unfazed, after crashing a brand new car into a brick wall. She explained how she got into the crash. Parton also said that the spot of her crash remained visible for years.
The singer got her big break on 'The Porter Wagoner Show'
Parton moved to Nashville on the day after her high school graduation to pursue music. She'd been writing and performing her own songs since she was a toddler, but she struggled for a while when she first moved. Her career wasn't going anywhere fast, which sometimes required her to steal food from unattended room service trays at hotels.
"I would get whatever little saveable, and then I would get a jar of mustard and a jar of ketchup," she said on the podcast Dolly Parton's America. "You can work wonders, make little soups."
Her luck changed in 1967 when Wagoner invited her to join The Porter Wagoner Show as a singer. The $60,000 salary meant that Parton could suddenly afford things she'd never been able to before.
Dolly Parton crashed her car before recording with Porter Wagoner
One of Parton's early purchases was a new car, a blue station wagon that she shared with her husband, Carl Dean. She drove it over to Nashville's Studio A, where she would be recording with Wagoner for the very first time. Unfortunately, she wasn't a great driver.
"The first time I ever got a new car was also the first time I was going to be recording with Porter [Wagoner]," she said in a 2014 interview with Billboard. "I went down to Studio A and I didn't know how to drive. I ran right through the wall and tore a bunch of bricks out that fell on top of my car."
She didn't let the crash stop her from recording with Wagoner.
"I just got out of the car because I was running late. I didn't see anybody so I locked my car, went in and did the session," she explained. "When we all came out, someone said, 'Damn, somebody ran into the wall.' [I said], 'That was me,' and then I called my father-in-law, Carl's dad, to come down."
She explained that the crash site was noticeable, even after repairs.
"It left a hole in the wall where some of the bricks fell out. They replaced those bricks, but there was always a little bit of discoloration in the brick," she said. "When [Studio A] used to do tours, they'd go around and say, 'This is where Dolly Parton ran into the wall.'"
Dolly Parton gifted her parents cars
Years later, when she was a veritable superstar, Parton gave her parents new cars.
"It was always my wish to do something great for my family," she told Billboard. "I loved my daddy and my mama. My daddy always drove a truck. I bought my daddy a big blue truck, and he was always so proud of that," recalls Parton. "He never would trade it in. He kept it. The truck is still very much in the family today. Daddy's gone now, but I still have the truck. It's on some of the property that I bought that daddy used to own."
She also still keeps the car she bought for her mother.
"That same year, I bought my mama a Cadillac," she said. "Of course, I traded hers in every few years, and she was so proud of that. The last one was a gold Cadillac. That went back to me when Mama passed on. I wouldn't take nothing for it. My husband drives it a lot. Because it was Mama's car, and I still drive it some, I call it the 'Dolly-Mama.' Everybody knows not to mess with the Dolly-Mama, because that was such a precious thing."