Dolly Parton Credits Her Family for the Fearless Way She Approaches Business
Dolly Parton has a truly impressive resume. While she may have started her career as a singer and a songwriter, she has since expanded the list of titles that she can rightfully claim. The Steel Magnolias star is also an actor, a philanthropist, a style icon, and an entrepreneur. But Parton isn't given enough credit for her shrewd business acumen.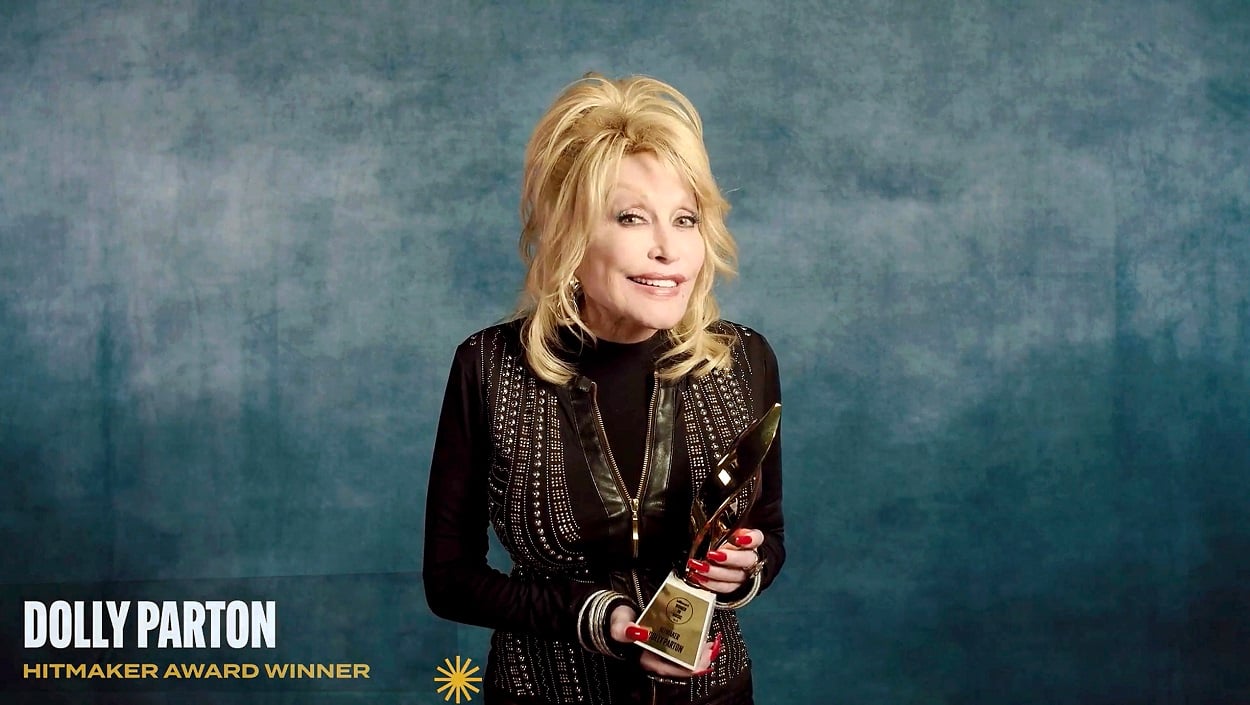 With a staggering net worth of $600 million, it's clear that Parton knows a thing or two about business. One of her most successful ventures to date is, of course, Dollywood. A family-friendly amusement park in Tennessee, Dollywood is an example of Parton making incredible business deals. But she's been making those throughout the course of her career, long before she co-owned a successful theme park.
Dolly Parton denied Elvis the opportunity to record her hit song
Parton has been candid about knowing her own power and worth throughout the course of her career. She famously turned down Elvis Presley when he wanted to record her hit record "I Will Always Love You" because his manager was pushing for half the publishing rights. Though many people may have thought Parton was absurd at the time, her instincts were spot on. A couple of decades later, the late Whitney Houston would go on to breathe new life into the song and still, Parton was able to hang on to full rights for her song.
RELATED: Dolly Parton Loves Wearing These in Her Hair When She's Not Wearing Her Trademark Wigs
Back in 2019, Parton gave an interview with Elle where she reflected on turning Elvis down and refusing to settle for less than what she knew she and her art were worth. "It was unusual at the time for a girl to be demanding," the Hannah Montana alum revealed. "I never thought of it [as being] about being a woman or a man. I thought of it as being an artist, and a writer, and a person of a strong will."
Why the '9 to 5' singer credits her family and upbringing for her approach to business
Continuing on, Parton said that her upbringing and being raised amongst a ton of men allowed her to be fearless about working in the male-dominated music industry. "I had grown up in a family of men, with six brothers, my dad, my uncle, and my grandpa, who I loved dearly," the songwriter shared. "I understood and knew the nature of men, so I had no fear of working in that world because I understood it."
RELATED: Dolly Parton 'Almost Had a Heart Attack' When She Heard Whitney Houston's 'I Will Always Love You'
Parton also shared her unique approach to pitching herself or a new idea in business meetings. According to the "Jolene" singer, she was always prepared to share how a partnership with her would be financially beneficial to a potential partner. "I just felt like I had something that was sellable," she said. "I would go into meetings saying, 'I think I got something that could make us all a lot of money.' I never felt that I had to cower or to feel like, because I was a girl, I had to do it any different. I just believed in myself. Still do."
It seems that a lot of people could learn from Parton's approach to negotiations. Knowing her worth and marketability have certainly fared her well throughout the course of her career.