Dolly Parton Debuts on Tiktok and Already Has a Massive Following
Country music icon Dolly Parton just added TikTok to her social media platforms and fans are flocking to follow the multi-Grammy winner.
Country music legend Dolly Parton is no stranger to social media. Often keeping her impressive fan base up to date with her latest songs, products, or just a word of encouragement, the Jolene singer just added TikTok to her online repertoire.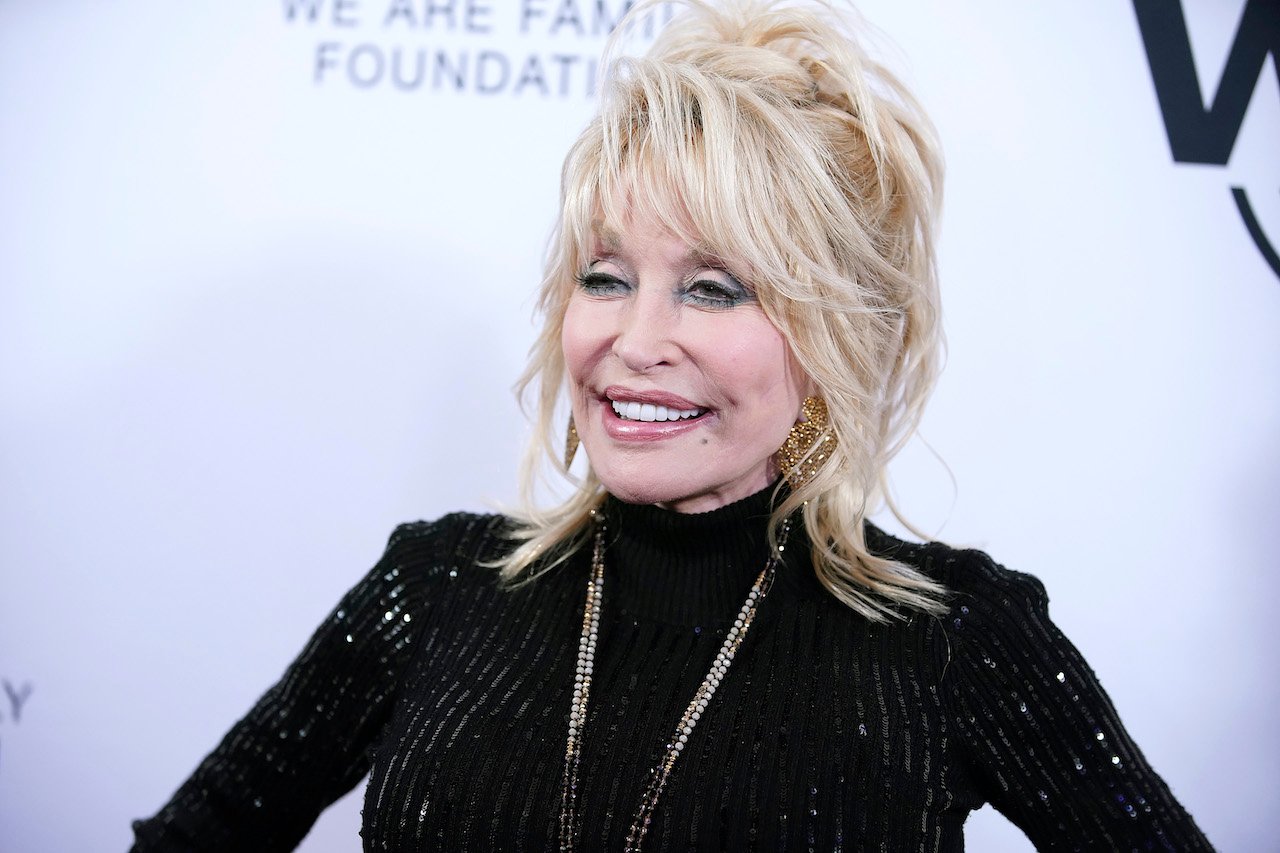 Dolly Parton's TikTok post already has 4+ million views
Joining the popular video-sharing app on Sunday, Sept. 26, Parton appears on the post in her trademark colorful attire and bubbly charm. She opened the video with a vivacious "Why hello, I guess I'm on TikTok!"
Parton delivered a message of encouragement as only the queen of country can. "I just dropped in to say everything's gonna be OK, you keep the faith," she remarked, then broke into song. "Woo woo woo woo woo woo woo, if I can do it so can you… I believe in you."
The 9 to 5 star also invited her followers to join her as she reads a story later in the evening. Her fan base clearly didn't hesitate to jump on Parton's TikTok account, with her following already over 600K and her post being viewed 4.3 million times and counting.
Fans vocalized their delight over Dolly Parton's TikTok status
With millions of adoring fans, Parton's joining the popular platform was greeted with accolades.
"DOLLY PARTON IS ON TIKTOK, I REPEAT, DOLLY PARTON IS ON TIKTOK, THIS IS NOT A DRILL," one follower announced in all caps. "Nothing has ever brought me more joy than this video," another wrote. "Well now I've died and gone to heaven because the Queen is here," a fan posted.
Some Dolly loyalists had some fun with the singing legend's most famous lyrics.
"Tumbled outta bed and stumbled to the kitchen for my cup of ambition and DOLLY IS ON MY FYP!" someone wrote, referencing her "9 to 5" anthem. Another had a request for a change to the iconic song. "Dolly can you please rewrite the lyrics to '10 to 3′ so corporate America can changes their ways? Please and thank you."
Dolly Parton often encourages her social media followers
Parton stays active on her social media accounts, which include Instagram and Twitter. She often shares news, tributes, and encouragement for her followers. When the coronavirus (COVID-19) pandemic caused a nationwide shutdown in March 2020, the Steel Magnolias star was quick to post a message of hope.
"The way I see it, if you want the rainbow, you gotta put up with the rain 💕" she wrote in March 2020, alongside a photo of her with her guitar against a smoky background.
Parton was recently named one of Time's "100 Most Influential People of 2021". Singer Mylie Cyrus, who is also Parton's goddaughter, wrote a tribute to the Joyful Noise star and described Parton's irresistible charisma that resonates with the masses.
"Have you ever met anyone who doesn't love Dolly Parton?" Cyrus wrote in Time. "I never have. Dolly is not only my idol because of her incomparable career – she's also my role model because of her steadfast morals and values. At her core, she is the definition of a humanitarian. … There's a theory that you shouldn't meet your heroes, but I wish everyone had the chance to meet Dolly Parton, because she's even better than your sparkliest dreams. She may be my fairy godmother, but I think she's that to everyone else too."