Why Dolly Parton Once Said Democrats and Republicans Are Just Like Different Church Denominations
Throughout the course of her career, Dolly Parton has been famously apolitical. But in the tell-all interview she did with Playboy Magazine back in 1978, she broke down her thoughts concerning politics. Back then, the Queen of Country admitted she rarely commented on politics simply because she was ignorant to what was going on.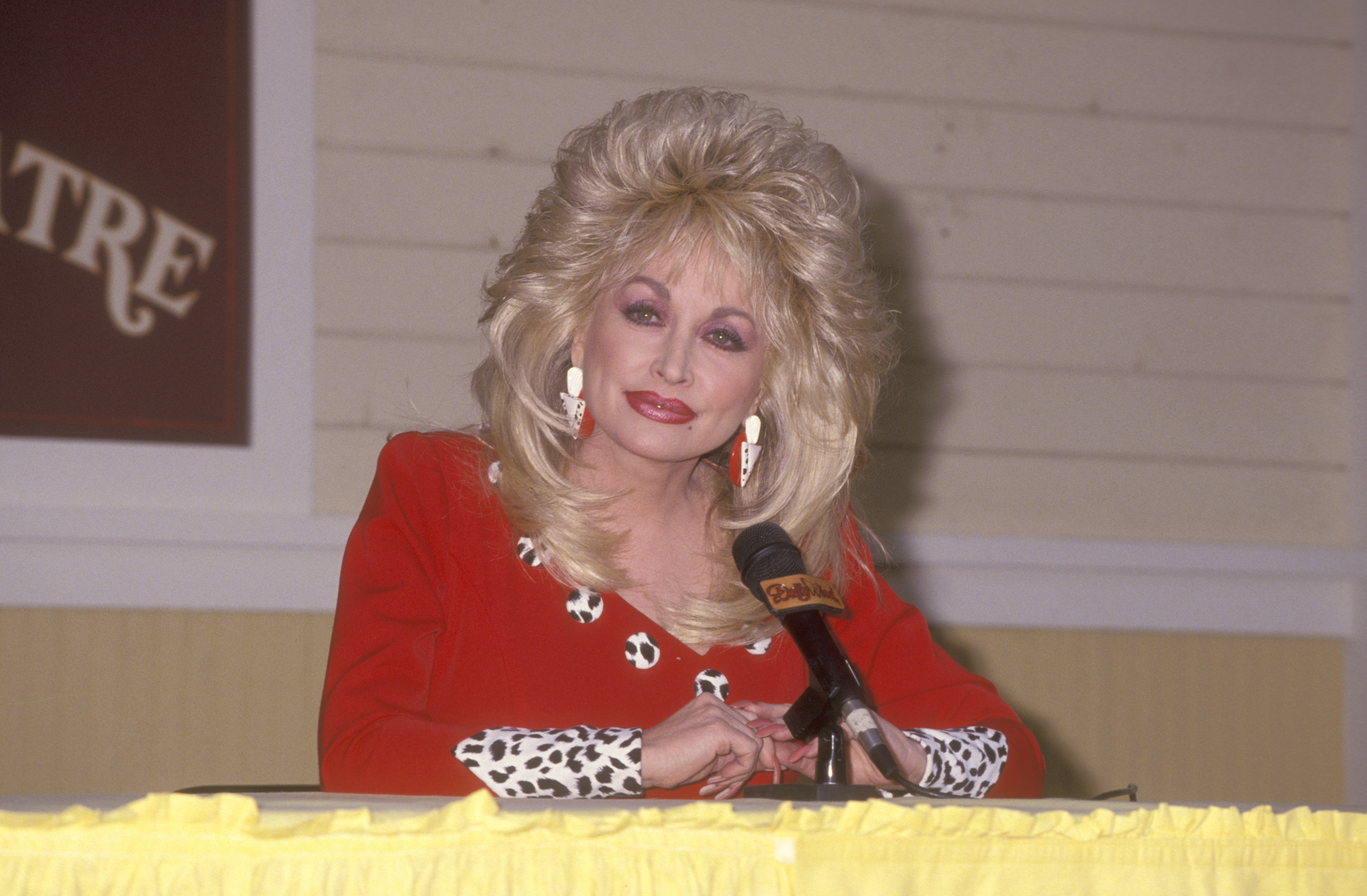 Dolly Parton's thoughts on politics in 1978
At the time of the interview, the women's movement was at the forefront of American society. Parton, a frequent singer and storyteller of women's issues, was asked if she'd read any books on the movement.
"Never have," she told Playboy. "I know so little about it they'd probably be ashamed that I was a woman. Everybody should be free: If you don't want to stay home, get out and do somethin'; if you want to stay home, stay home and be happy."
While Parton has always said that she "love[s] everybody," that's about as political as she'll get. When Playboy writer Lawrence Grobel asked Parton her thoughts on politics, this is what she said:
"I hate to say this and people probably think I'm real dumb to do it, but I am so involved in my work and my music I don't even know what's goin' on in the world. I don't even know who the vice president is. Well, I do know … but as far as gettin' politically involved, it's like bein' denominations. If you're a Democrat, the Republicans hate you; if you're a member of one church, then the other ones hate you. Every denomination thinks they're the only ones gettin' to heaven and they feel sorry for the other denominations. I think we can all get there if we work right."
In 2020, Dolly Parton said it's a distinct choice to stay out of politics
In an interview with USA Today in 2020, Parton said she specifically chooses to stay out of politics because she has fans on both sides.
"Well, it is a choice, because I don't like to get involved in politics, because first of all, I have as many Republican fans as I do Democrats," she said. "I don't want to offend anybody, I have a right to myself. Like God gave us free will, America gave us free speech, but you've got to be responsible for anything you say and do."
Now, Parton pays more attention to what's going on politically than she did in 1978.
"Really I'm more about the person and about the message," she said. "I like watching all of it. I watch Fox News. I watch CNN. It's like I don't even know what to believe, but I just watch it out of curiosity because it's good television. Crazy, lunacy, but I just don't get involved. I am not political, and I refuse to get caught up in political things. I just look at it, and I just think what I think. I'm just saying, 'Good Lord, what are these people doing? Crazy. They don't care about us.'"
Dolly Parton shares her political opinions in her songs
Parton doesn't share her political opinions in interviews, but she will share her opinions in her songs. Her songwriting is where she feels she can really speak her mind.
"In my songwriting, I've never shied away from what is going on in the world," she wrote in her 2020 book, Dolly Parton, Songteller: My Life in Lyrics. "I don't voice issues publicly, myself. But in my songs, I can write about whatever I feel. That's what I'm about. I can say what I need to say without having to march in the streets or make big public statements. I express in my own way what I believe other people need to hear and might not be able to write about their feelings."