Dolly Parton Describes Her Marriage to Carl Dean as 'Open' But Not In the Way Fans May Think
Dolly Parton has been married to Carl Dean for over 50 years.
Dolly Parton is a pop culture icon who has had a legendary career spanning more than five decades. At the same time, she and her husband, Carl Dean, have had a marriage that's lasted just as long. Dolly has opened up in the past about her relationship. She's described her marriage as "open," but not in the way fans may think.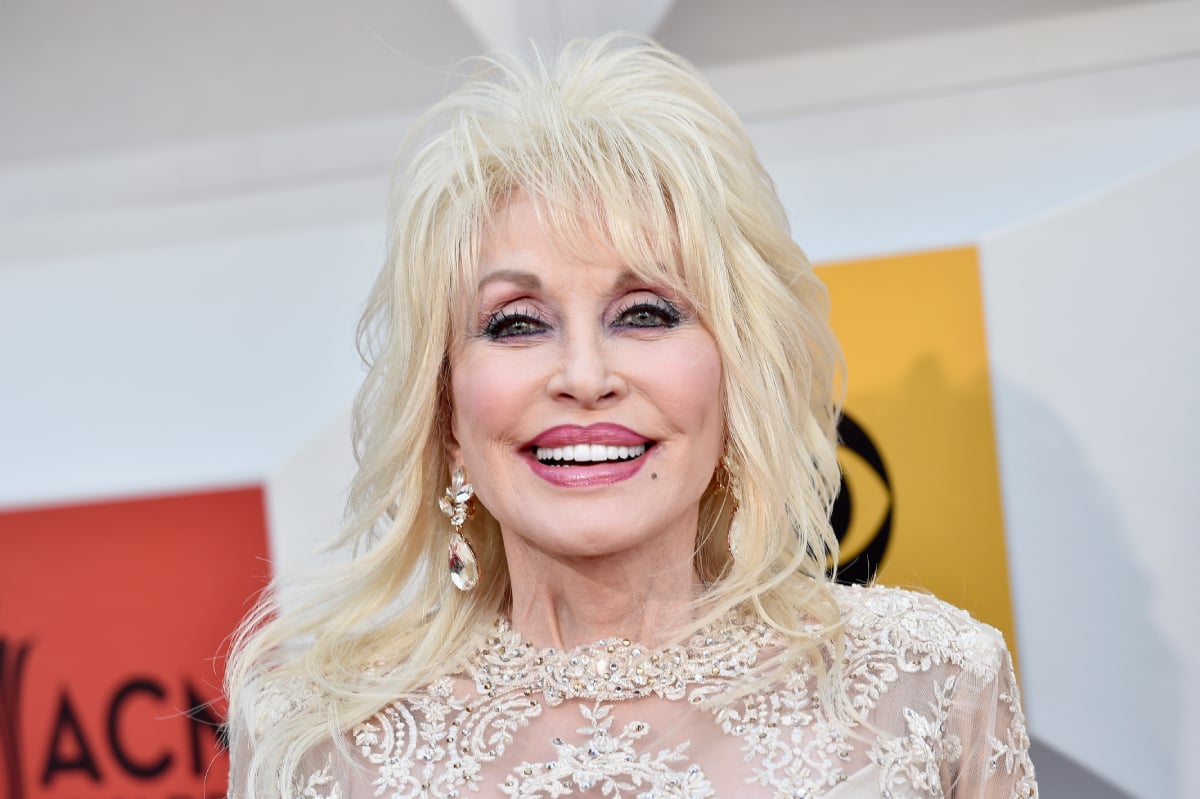 Dolly Parton says she and Carl Dean 'have never fought'
Dolly moved to Nashville in 1964 at the age of 18 to pursue her country music career. Not long after she arrived she met Carl Dean at a laundromat. The couple has now been married for 54 years, and she says the secret to their success is that they "have never fought."
In a recent conversation with American Idol alum Gabby Barrett for Amazon Music, Dolly said that you have to work at everything. She explained that marriage is a business, and you have to look at it that way.
"You got to make the right decisions for all the little things that come up," Dolly advised. "We've never bickered back and forth because I never wanted us to say bad things that we would have to remember. We get a little pissy now and then, but we'll just kind of walk off or go do something else and let that die down."
Carl Dean made it clear years ago that he wanted to live a private life
Dolly's other secret to a long-lasting marriage is giving each other space. She joked that the reason her marriage has lasted so long is because she stays gone.
During a 2003 interview with Rolling Stone, Dolly revealed that Carl told her at the beginning of their relationship that he wanted to live a private life, despite her rising fame.
Dolly says that after she and Carl attended an awards show together in 1966, he made his feelings known. She says that Carl told her he loved her and would support her career in any way he could. However, he was "not going to any more of these wingdings."
The multi-Grammy award winner explained that Carl is a "loner and a homebody." At the same time, she's a "gypsy." She says that she loves that they don't do the same thing because when she is at home, it gives them so much to talk about.
Dolly Parton's 'open' marriage is probably not what fans think it is
Dolly says that Carl doesn't get involved in her business, and vice versa. She explained that they have their own little world that they've created for themselves.
According to The Mirror, Dolly has described her marriage to Carl as "open." But she doesn't mean physically. The 74-year-old admits that men are her "weakness," and she's had crushes on some very unusual men. Dolly made it clear she doesn't 'care if they are short, fat, bald, or skinny.
However, Carl knows she's always coming home to him, and she's not having sex with anyone else. She insists that she's just flirting and having some fun. "He's not jealous and I'm not jealous of him. He knows I flirt. He flirts too," Dolly said.
"Yes, it's an open relationship, but not sexually and I would kill him if I thought he was doing that. He would shoot me too. At the end of the day, we love each other m