Dolly Parton Didn't Write 'Dumb Blonde' — Here's Who Did
Dolly Parton on how she convinced her record label to let her sing country. Her first hit was 'Dumb Blonde,' a country song by Curly Putnam.
Dolly Parton is a prolific songwriter. She's written thousands of songs throughout the course of her life. But she didn't write the first song that really launched her career, "Dumb Blonde." It's a song that fits Parton so perfectly one might think that the Queen of Country wrote it for herself, but she didn't. Curly Putnam did.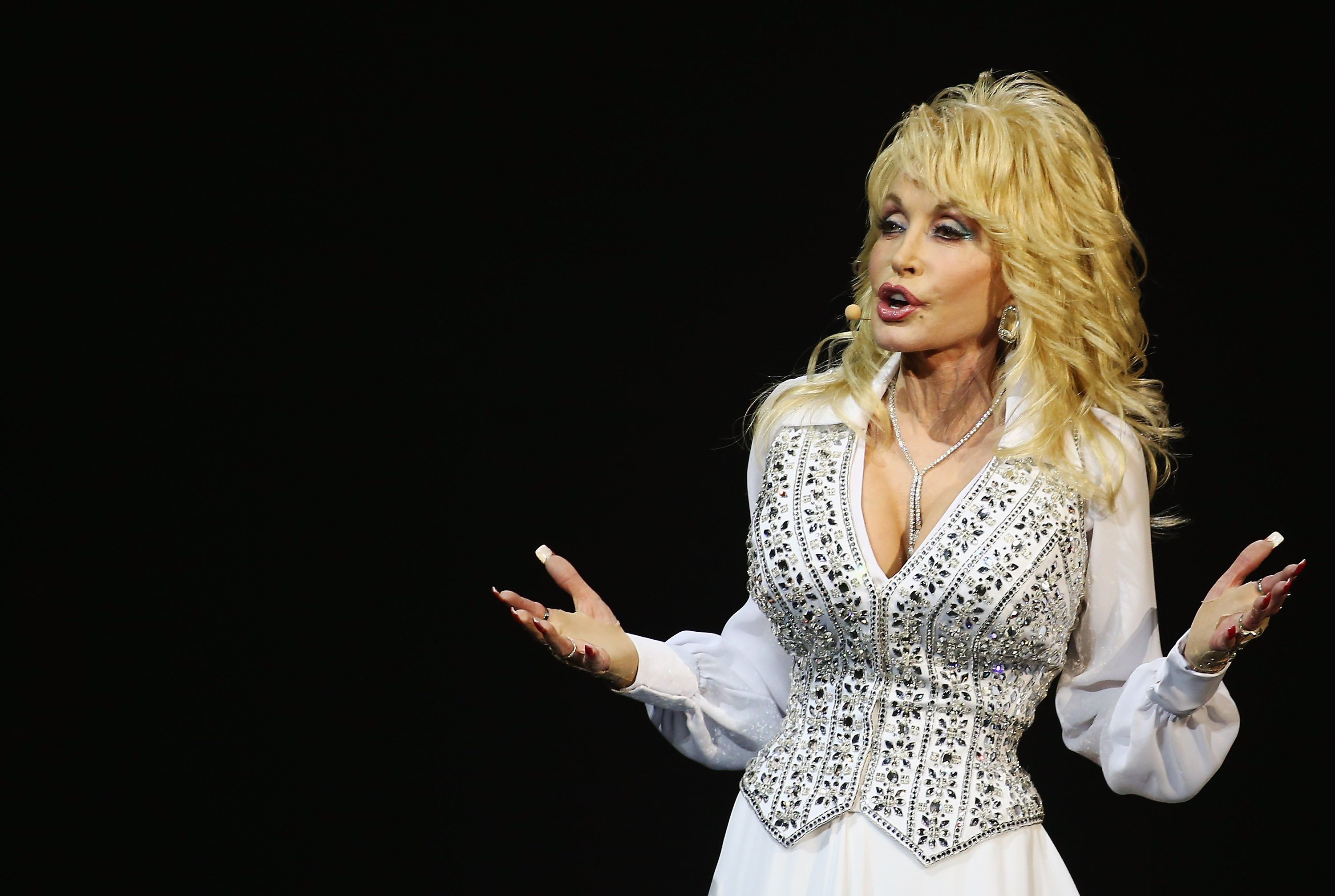 Dolly Parton's record label initially wouldn't let her sing country
Parton headed to Nashville to make her dreams come true the day after she graduated high school. Right away, she got to work trying to get signed. She ended up working with Fred Foster at Monument Records. Parton always wanted to write and sing country, but Foster thought she'd have a better shot at singing pop. Nothing took off.
Then, Parton sang the female part on the country song "Put It Off Until Tomorrow," just as a side gig. After the song premiered on the radio, the label received continuous calls asking about the woman's voice. Who was she?
"We got so much publicity off of that and we had somethin' to fight with since I wanted to do country music," 21-year-old Parton told Music City News in 1967, according to the book Dolly on Dolly. "So we had a little discussion with Fred Foster."
At the time, Parton was working closely with her uncle, Bill Owens — "He's always acted as my personal manager." Together, they convinced Foster to let Parton sing country.
"We told him that I wanted to do country music, that's what I felt, that's what I wanted to do, and I had a better future in country music because I'd never had a pop hit," she said.
Foster agreed.
Dolly Parton's 'Dumb Blonde'
After Parton and her uncle had their chat with Foster, the Queen of Country recorded a song she and Owens wrote called "The Little Things." After that came "Dumb Blonde," "which was the biggest record I've ever had of myself. It was a top ten record. It did real well for me."
But Parton didn't write "Dumb Blonde."
"Curly Putnam of Tree Music—who wrote 'Green, Green Grass of Home' and 'My Elusive Dreams,' the new song that's out now—he wrote 'Dumb Blonde,'" said Parton. "We went pickin' material and wanted somethin' that would be different and gimmicky that would get me on the road—somethin' different—and we thought that suited me. [Laughs] I am a dumb blonde!"
Curly Putnam
Putnam was born on Nov. 20, 1930 in Princeton, Ala. He joined the U.S. Navy and was stationed aboard the USS Valley Forge before he moved to Nashville to try his hand at the music industry. He wrote his first major hit in 1965 with "Green, Green Grass of Home."
One of Putnam's biggest fans was Tammy Wynette, a fellow Alabama native. The songwriter's "D-I-V-O-R-C-E" was a big hit for Wynette and became one of her signature songs. Along with Parton and Wynette, artists like Tanya Tucker, T.G. Sheppard, Moe Bandy, and George Jones all sang Putnam classics. In 1976, he was inducted into the Nashville Songwriters Hall of Fame. He died at the age of 85 in 2016.