Dolly Parton Was Disturbed That People Thought Porter Wagoner Was Her 'Sugar Daddy'
Dolly Parton and Porter Wagoner were an iconic duo in country music for years. Their relationship brought speculation, some of which disturbed Parton.
Dolly Parton has propelled herself to massive levels of fame. Her ebullience, generosity, and glamour have scored her fans far outside of the country music sphere. Still, she got her start within the genre when she appeared on Porter Wagoner's show. The two had a close relationship for years, one that many people speculated on. Parton explained that some of that speculation upset her.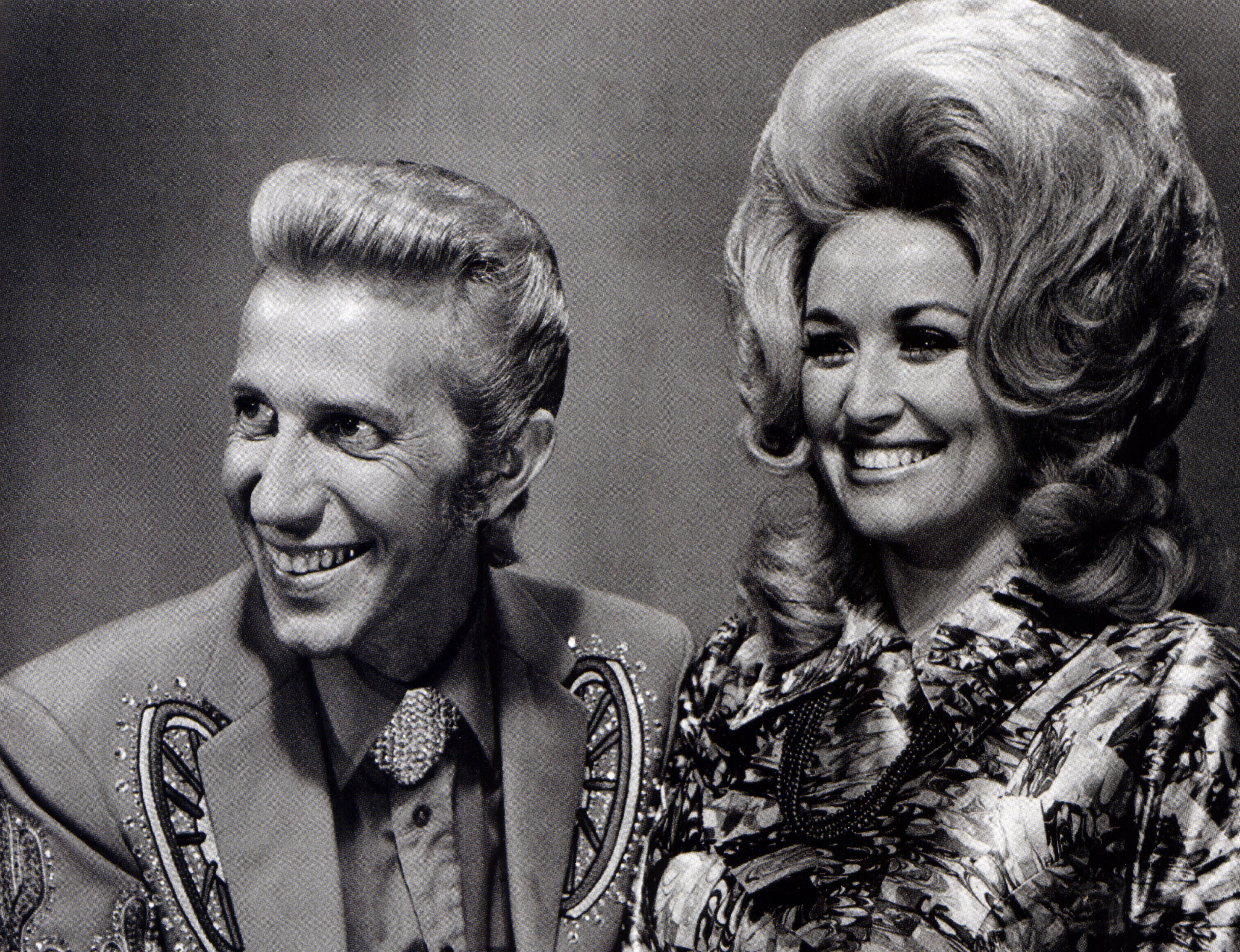 Dolly Parton's big break came when she booked a spot on Porter Wagoner's show
In 1967, Parton first appeared on The Porter Wagoner Show. The series was a musical variety show that featured a female vocalist as a counterpart to Wagoner. Parton joined the show in 1967, just after releasing her debut album, Hello, I'm Dolly.
The two performed duets together on the show until 1974 when Parton left. Their split was a contentious one. Wagoner claimed that he fired Parton, but she said she'd been trying to leave for a while.
"I couldn't think. I couldn't sleep. I couldn't eat. He wasn't happy either. I thought, 'This is just insane. We've got to do something,'" she said in an interview on Dolly Parton's America. "That's when I went in and said… I thought, 'He's not going to listen.' We'd fought. I'd go home crying. That's when I wrote 'I Will Always Love You' and went back to sing it." 
After performing the song for Wagoner, he let her move on, so long as he could produce the record. 
She found some speculation about them upsetting
Though they had a complicated relationship, many people believed that Parton and Wagoner were romantically involved.
"With any romantic duet, people always think the singers are having an affair," Parton wrote in Dolly Parton, Songteller: My Life in Lyrics. "Country fans especially assume that. And when you work that closely with someone, you do have a relationship. And it is based in passion."
Wagoner would also buy Parton expensive gifts, which fueled rumors of an affair.
"I have diamonds for all of my fingers, all gifts from Porter except my wedding ring," she told The New York Times.
Parton explained that it agitated her when people assumed the gifts were proof of a romantic relationship. According to her, they were not proof of anything.
"They made it sound like he was my lover, my sugar daddy," she said. "But time takes care of things like that, and my husband always knew. If your husband don't know who you love—."
She added that their relationship was mutually beneficial, not romantic.
"Because of my songs, Porter makes money. Because of Porter, I make money."
Dolly Parton's husband was in her life before she met Porter Wagoner
Parton and her husband, Carl Thomas Dean, married in 1966, one year before she joined Wagoner's show. When people speculate on any potential affair with Wagoner, Parton takes comfort in the steadiness of her relationship. Though Dean stays out of the public eye, he said he fell in love with Parton the moment he saw her.
"He said he knew right the minute he saw me that that's the one he wanted."