Dolly Parton Doesn't Mind That People Think 'I Will Always Love You' Is Whitney Houston's Song
Dolly Parton is a living legend who has written some of the most iconic songs in music history. In addition to tracks like "9 to 5" and "Jolene," the singer also penned the power ballad "I Will Always Love You," which was made famous by the late Whitney Houston. Ever since Houston's rendition was released in 1992, most people have given the singer credit for the song's success, which Parton has never taken offense to.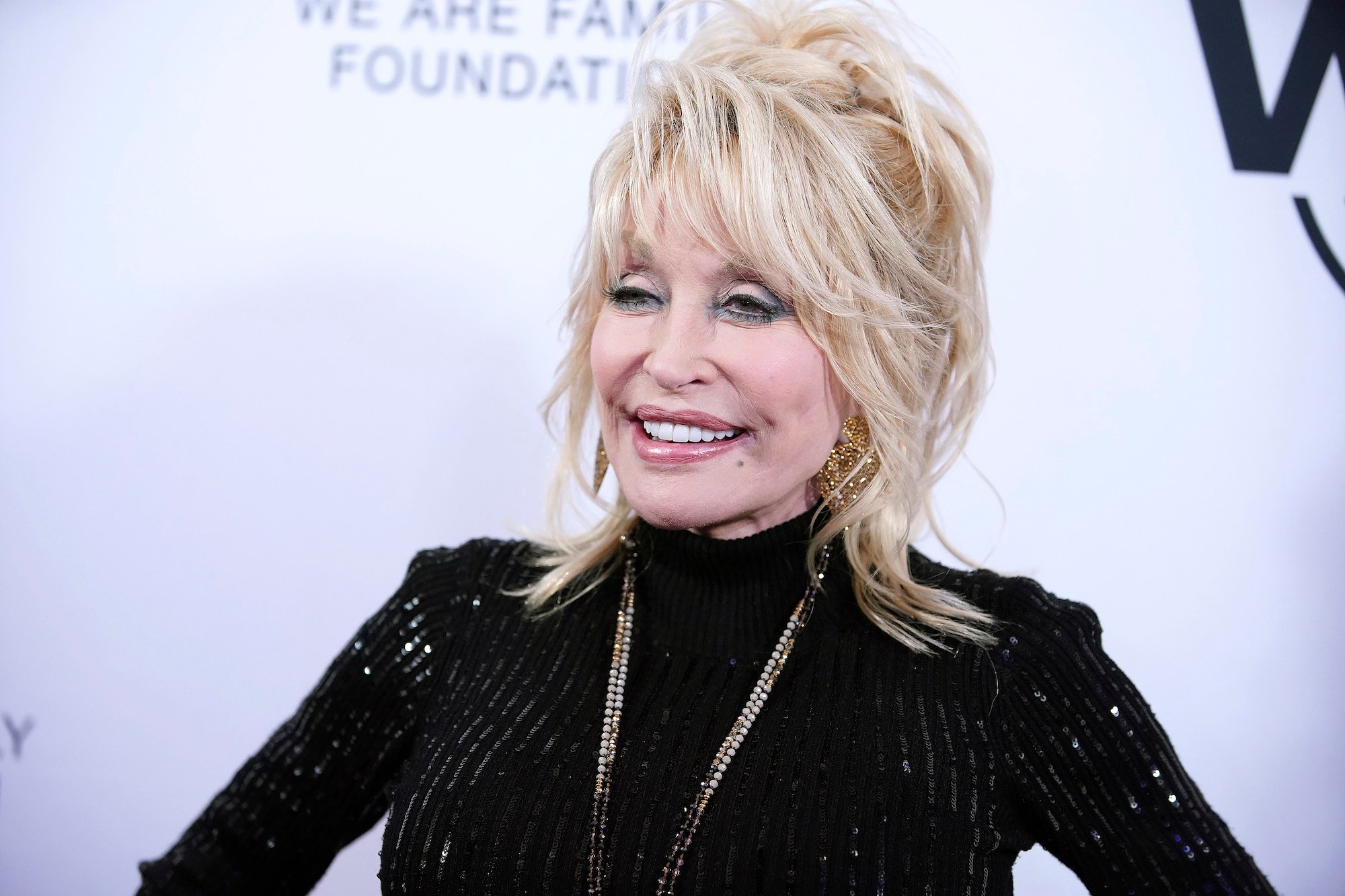 'I Will Always Love You' is 1 of Dolly Parton's most successful songs
In 1973, Parton crafted "I Will Always Love You" as a farewell to her mentor Porter Wagoner whom she was separating from professionally at the time before pursuing a solo career.
After performing the track for Wagoner, Parton recorded "I Will Always Love You" for her thirteenth solo studio album, Jolene (1974). The song was received very well in the country music community and even reached the top of the Billboard Country charts twice. But it received even bigger success and praise almost 20 years later.
In 1992, Houston recorded an arrangement of the song for the soundtrack of the film The Bodyguard, which she also starred in. The version catapulted to the top of the Billboard Hot 100 charts and stayed there for 14 subsequent weeks.
RELATED: Dolly Parton Made 1 Huge Change to Whitney Houston's 'I Will Always Love You'
Today, Houston's rendition is considered one of the best-selling singles of all time and holds the record for being the best-selling single by a woman in music history.
Why Dolly Parton doesn't mind Whitney Houston getting the credit for 'I Will Always Love You'
Seeing as Houston is best known for her rendition of "I Will Always Love You," she has gotten most of the credit for the song's success.
While that might not sound fair, given Parton was the one who wrote the hit single, the country music icon has no hard feelings toward this outcome.
While appearing on The Real in 2016, Parton revealed that she's content with the fact that Houston gets all of the credit for "I Will Always Love You," noting that she's the one earning millions from royalties.
RELATED: Whitney Houston Was the Second Choice to Sing 'I Will Always Love You' – This Singer Was Asked First
"A lot of people do say 'Well, that's Whitney's song.' I don't mind her having the credit as long as I get my cash," Parton told The Real co-host, Loni Love.
As for how Parton felt about Houston singing one of her most personal songs, the singer adored The Prom Queen of Soul's rendition, sharing in a recent interview that she almost crashed her car when she heard it for the first time.
"My heart just started to beat so fast and then when she got into 'I Will Always Love You,' when that opened up, and I realized that was my song, it was the most overwhelming thing," Parton told Oprah Winfrey during an episode of The Oprah Conversation on Apple TV+ in November 2020.
"I was shot so full of adrenaline and energy, I had to pull off [the road] because I was afraid that I would wreck, so I pulled over quick as I could to listen to that whole song," Parton told Winfrey. "I could not believe how she did that. I mean, how beautiful it was that my little song had turned into that, so that was a major, major thing."