Dolly Parton Doesn't 'Want a Tombstone': 'I Want to Live Forever'
Dolly Parton often says: "100 years from now I hope people are saying, 'Dang, she looks good for her age!'" The Queen of Country, now at the age of 75, is building quite the legacy. She's done so much for one lifetime. And she doesn't plan on stopping anytime soon.
Even back in 1978, Parton was talking about wanting to live forever. It's not a fear of death that fuels her, but the urge to do something extraordinary with her life.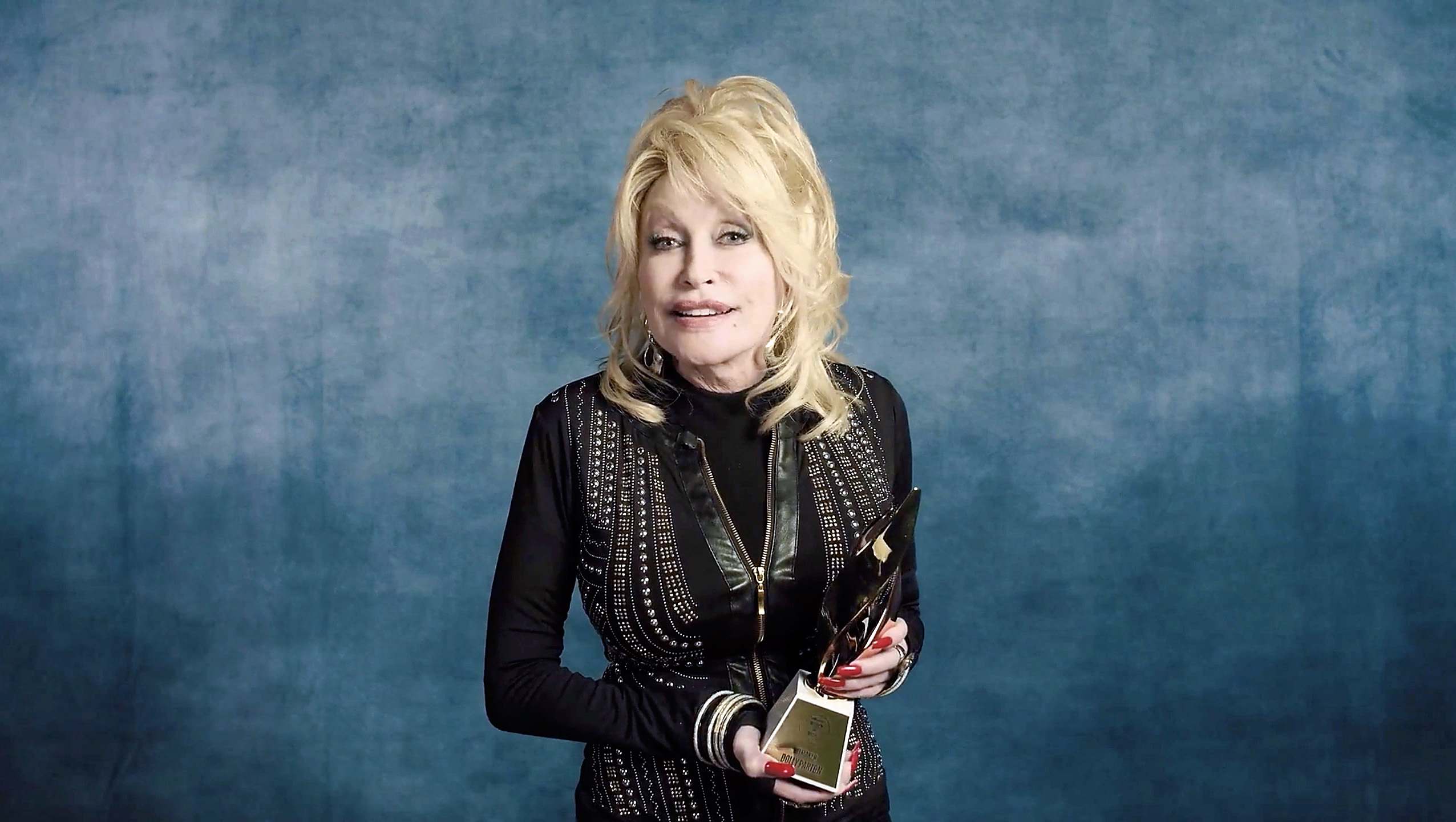 Dolly Parton wants to live forever  
When Parton was interviewed by Playboy Magazine in 1978, she and writer Lawrence Grobel got on the topic of the racy stories the "Jolene" singer would write in her free time. Grobel asked Parton if, when she finally gets around to publishing her more scandalous work, she'll use a pseudonym.
"I want to do everythin' under my own name, 'cause when I go down in history, I want to go down good and solid," she said.
Parton's legacy was a favorite topic of hers back then.
"They could put that on your tombstone: Good and solid," replied Grobel.
But who needs a tombstone when they plan to live forever?
"I don't want a tombstone," said Parton. "I want to live forever. They say a dreamer lives forever…. I want to be more than just an ordinary star. I want to be a famous writer, a famous singer, a famous entertainer; I want to be a movie writer; I want to do music movies, do children's stories; I want to be somebody important in time; I want to be somebody that left somethin' good behind for somebody else to enjoy."
Dolly Parton isn't afraid of aging, but she has so much to do
In 1978, Parton was just getting started.
"Everybody wants to be successful at whatever their inner dream is," she told Playboy. "I'm not near with what I want to do, with what I want to accomplish. When I feel like I have accomplished the things that I want to accomplish, then maybe I will personally think of myself as a superstar. I want to be somebody that extremely shines. A star shines, of course, but I want to be really radiant."
It's safe to say that, after all these years, Parton does, indeed, extremely shine. Her life and career are a special kind of supernova.
Despite her grand plans that seem to never end, Parton isn't afraid of aging.
"It'll happen when it happens," she told People in 2018 of getting older. "That's how I feel. I am grateful that I am still here. So many people have more talent than I've ever dreamed of having that never get to see dreams come true."
'I just hope I fall dead in the middle of a song'
Parton has sacrificed a lot to achieve what she has in her career. In her 2020 book, Dolly Parton, Songteller: My Life in Lyrics, she wrote about what she had to do in her personal life to attain her goals.
"Well, the answer is, I gave up my time with family and friends," she wrote. "I gave up vacation for work."
As Parton gets older, there are a few things she'd like to do that she never got around to.
"I've never been to the Holy Land," she told People. "I wanted to always take my mom and grandpa, who was a preacher, and I couldn't afford it. They're not here now, but that's something I'd like to do."
In the meantime, Parton makes a point to wake up each day with gratitude. She hopes to keep performing until her very last breath.
"I just hope I fall dead in the middle of a song, hopefully one I wrote, right on stage," she said. "That's the way I go!"