How Dolly Parton 'Dollyized' a Script to Avoid Another Flop Movie
Dolly Parton decided that after two critically unsuccessful musicals, she was going to avoid the genre. She fixed a script to make it more Dolly-worthy.
Though she's enjoyed a long, fruitful career, Dolly Parton has endured her fair share of unsuccessful ventures. Some songs, business ventures, and movies haven't performed well despite having her star power behind them. After two movie musicals flopped, Parton decided to "Dollyize" the script to Straight Talk to avoid another low-performing film.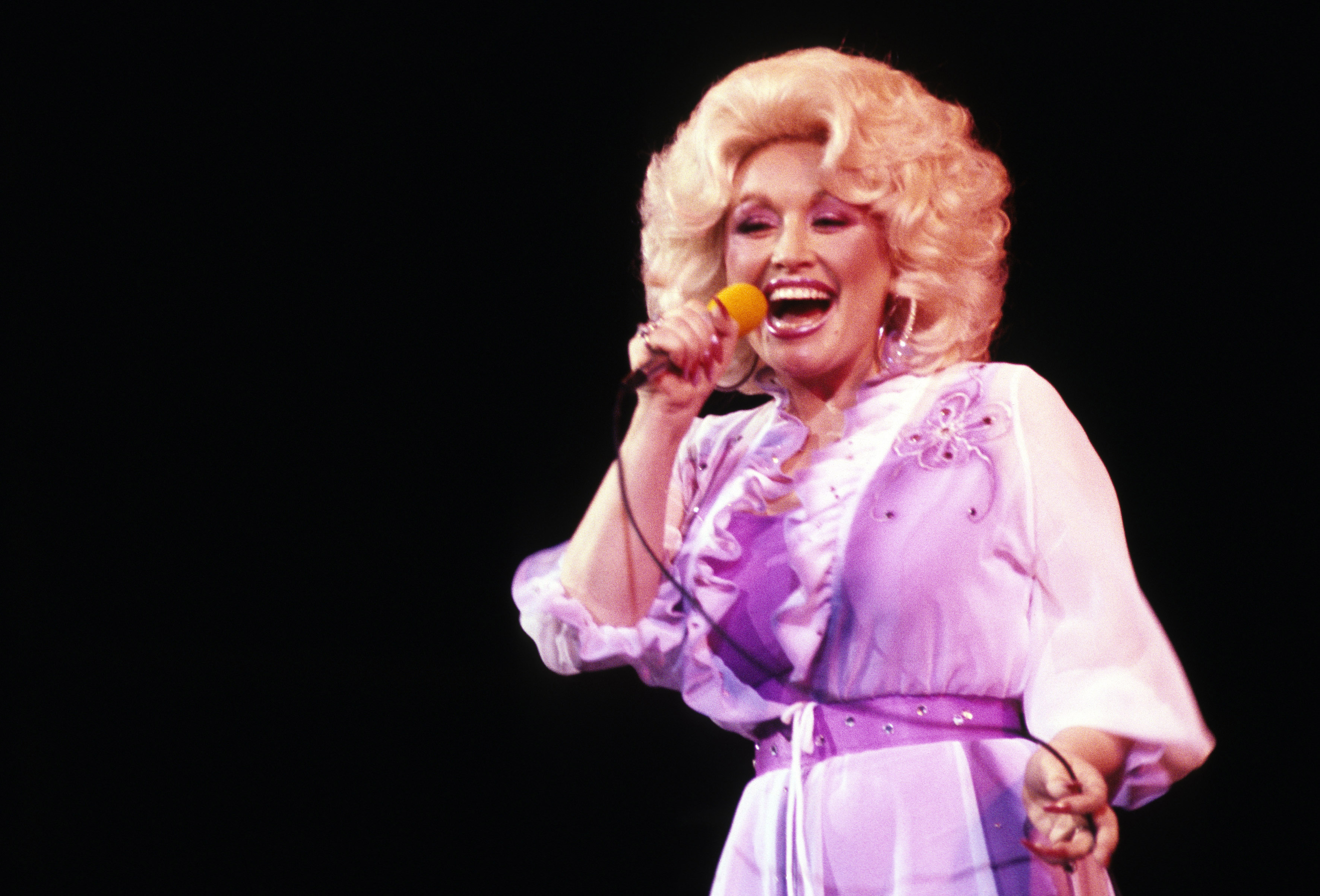 Dolly Parton starred in several unsuccessful movies
Though she's gone on to star in a number of films, Parton originally wanted to steer clear of acting. She explained that while she would be happy to appear in a film to sing, she had little interest in acting for the duration of a feature-length film. That changed in 1980 when she appeared in 9 to 5. 
The film — and Parton's performance — enjoyed a warm critical reception. Not all of Parton's movies got the same treatment, though. Though she received a Golden Globe nomination for Best Actress in The Best Little Whorehouse in Texas, reviews were lukewarm at best. 1984's Rhinestone fared even worse, with critics bemoaning its predictable plot and unfunny dialogue.
She 'Dollyized' a script to help the movie 
In 1992, Parton starred in Straight Talk, a film about a woman who moves from Arkansas to Chicago and stumbles into a revered role as a radio advice counselor. A reporter suspects that she's not who she claims to be and investigates, falling in love with her along the way. When she first signed on to the film, Parton said that studio executives wanted to develop "a true musical like Grease, where the characters did sing." 
After The Best Little Whorehouse in Texas and Rhinestone, however, Parton wanted to stay away from musicals. Plus, she doubted the talent of her co-star, James Woods.
"I said, 'No, I've already had two flop musicals (Rhinestone and The Best Little Whorehouse in Texas), and I've already been in two musicals where the men can't sing, and I doubt that James Woods can sing," she told The Chicago Tribune. 
Instead, Parton decided to "Dollyize" the script by writing and performing songs that essentially served as voiceovers. She added that it helped that she related to her character.
"I thought the humor was very much me, I thought the attitude of the character was very much me, and so we just made it as me as we could possibly get it since it was so close anyway."
The film opened to mixed reviews, but they appear positively glowing compared to the shellacking Rhinestone received.
She says she enjoyed working on the critically unsuccessful 'Rhinestone'
Despite the negative reviews, Parton said that she greatly valued the time she spent working on Rhinestone. She was going through a difficult period with her mental and physical health. Working with co-star Sylvester Stallone was helpful to her.
"Even though the movie didn't do that well, that was one of my greatest projects," Parton told Rolling Stone. "Because Stallone was so full of life and so crazy and so funny, and he made me laugh a lot, which was real healthy for me. That movie got me back on track."