Dolly Parton Earned Her First Job By Saying 1 Important Word
Dolly Parton began her first singing job when she was ten years old. She scored the job because she used 1 important word.
Dolly Parton was a hard worker even when she was young, something she proved when she booked her first consistent singing job as a ten-year-old. After a successful performance on a Knoxville radio show, Parton landed a more permanent position as a singer. She explained that she got the job because of her early talent, but also because of a word she used while explaining that she wanted the position.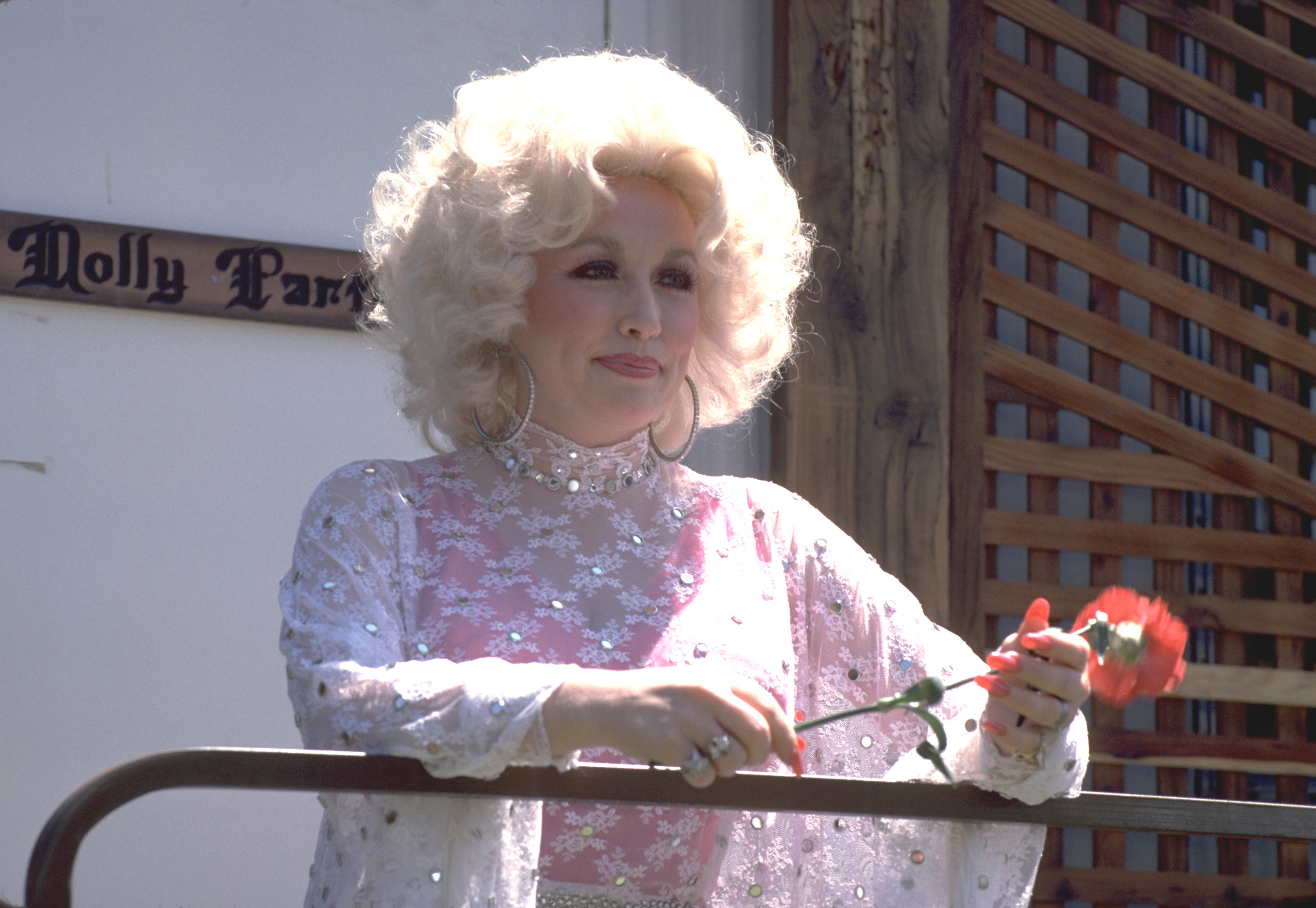 Dolly Parton knew from a young age that she wanted to be a performer
Parton began making up songs at just five years old, a hobby that would soon blossom into a full-fledged desire to be a performer. She used to set up a tobacco stick and tin can microphone in the cracks on her porch and sing to whoever would listen, be it her parents, siblings, or just the animals in the yard.
"I imagined it, I dreamed it, I worked for it," she told USA Today, "and God was good enough to let me have it."
She felt a deep conviction that she was destined for something great.
"I just knew that I wanted to be out in a bigger world," she said. "I knew there was more than just the Smokies. I love my people, I love my home, but I just wanted to do more."
She said 1 word that helped secure her a radio job
Parton's Uncle Bill, who helped guide her early career, brought her to Knoxville to audition for the Cas Walker Farm and Home Hour. Walker was a raccoon hunter turned supermarket mogul who hosted a radio and TV show. When Parton was 10, her uncle took her to Knoxville, and she sang "You Gotta Be My Baby" by George Jones.
"I went out and sang 'You Gotta Be My Baby' and, I mean, the crowd loved me!" Parton wrote in the book Dolly Parton, Songteller: My Life in Lyrics. "They just applauded and applauded. I looked back at my Uncle Bill, because I didn't know what to do. He said, 'Just sing it again!' So I sang it two or three times."
Afterward, Parton felt more confident that she could make a name for herself in music, and Bill agreed. She told Walker that she wanted to appear on his show more frequently.
I went to Cas Walker and said, 'I want to work for you.' He said, 'Well, then you've got a job, because you're the only person that ever said they would 'work,'" she explained. "He used to pay me $5 a show out of his pocket."
Dolly Parton got her big break on another television show
Years later, Parton took her penchant for hard work to Nashville. After struggling for a bit, she began to find moderate success with her songwriting and recordings. This music would land her a role on The Porter Wagoner Show, a musical variety series. After years on the show, Parton's exit marked a new phase in her life. As a solo act, her career skyrocketed, making her one of the most prominent country artists of all time.