What Dolly Parton Eats for Breakfast: 'I Have a Farmer's Daughter's Appetite'
It's easy to think of Dolly Parton springing from her bed each morning with a zest and hunger for the new day ahead. According to the Queen of Country herself, that's pretty much how her mornings go. She's never been one for sleeping in, and she strives to bring a whole lot of gratitude into each day.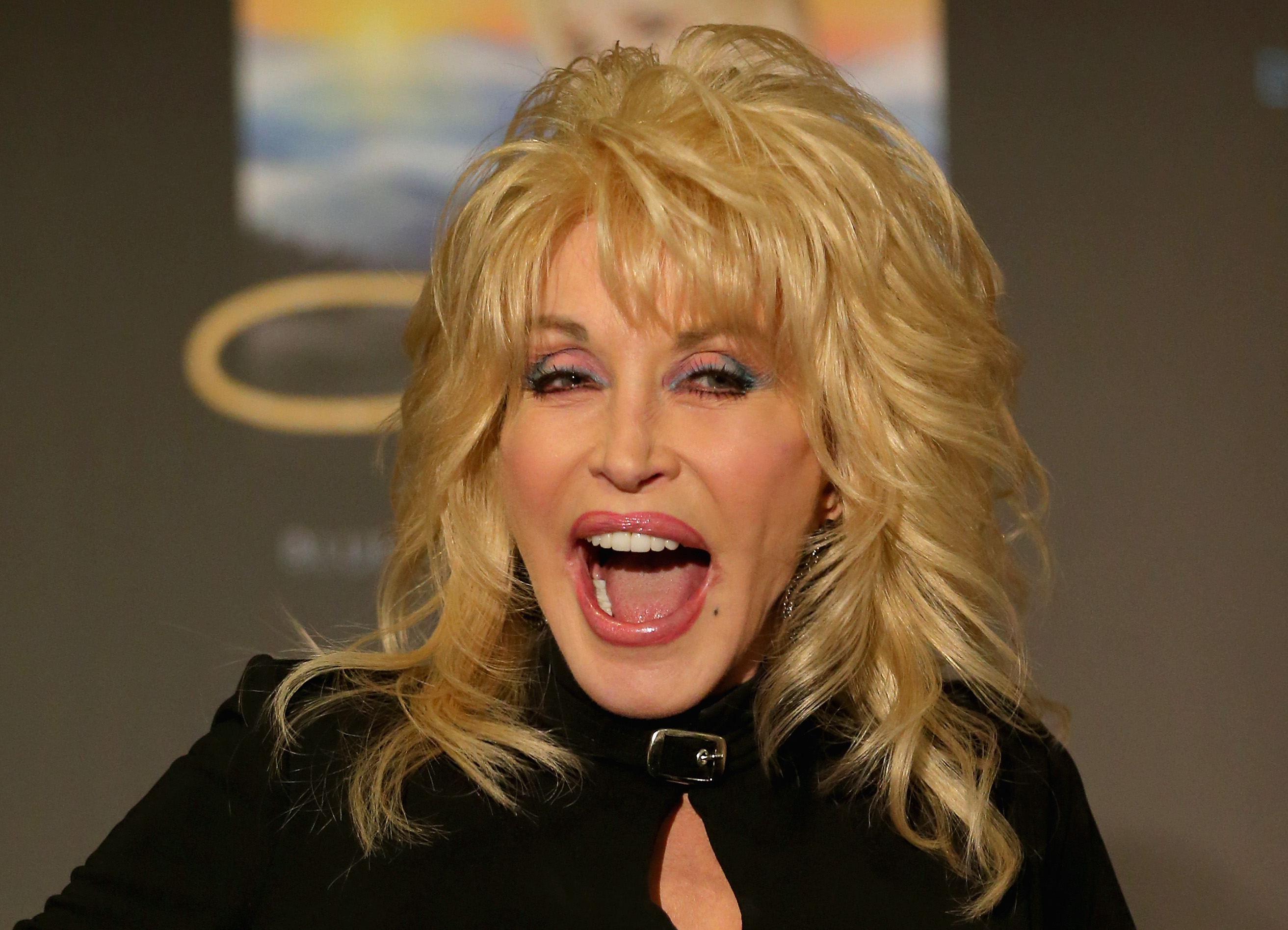 Dolly Parton wakes up at 3 in the morning
Parton is the ultimate early riser.
"I'm usually up around 3 in the morning," she told The Wall Street Journal on May 31. "I just love the wee hours. I actually go to bed early. I go by the old saying, 'Early to bed, early to rise.' But even when I'm working late on shows and concerts, I can wake up early. I just don't require a lot of sleep! Five or six hours, and I can motivate if I need to on three hours."
The "Jolene" singer considers herself to be "very, very spiritual." So, naturally, she starts her day with some prayer.
"I pray every day that God will put all the right things, all the right people in my life, and take all the wrong things, all the wrong people out, and guide me," she said. "Then I figure out what I want to wear and what I want to accomplish…and I have my cup of ambition."
Dolly Parton's morning makeup routine
Parton infamously sleeps with her makeup on at night. She wants to be public-ready in the event of "an earthquake or a tornado or a storm." She also keeps her makeup on in the evenings "because my poor husband has to look at me."
So the mornings are when she does her skincare routine.
"In the morning when I get up I start all over again, put on my makeup and then touch it up through the day," she said. "I use a lot of Maybelline products, and I've used Max Factor's Panstik makeup for all of my grown years; I have to order it from different places because I can't find it anymore. If I'm going out at night, I'll just add a little more shadow, a little more glitter, redder or brighter lipstick. I'm so used to doing my own makeup and hair I can do it really fast."
Breakfast with her cup of ambition
For breakfast, Parton likes to keep things "quick and easy."
"Through the week I'll eat things like egg salad on toast with tomato, and sometimes I'll have a bagel with cream cheese, cucumbers and tomatoes," she said. "If I'm working I'll stay on a low-carb diet during the week and then eat anything I want on the weekends. I just watch moderation for the most part…. I have a tendency to gain weight because I'm so short and because I have a farmer's daughter's appetite."
A weekend breakfast for Parton and her husband Carl Dean might look like:
"Well, this morning I made breakfast for my husband and me," she told Marie Claire in 2020. "I made some sausage patties, and I baked some biscuits, and I made some milk gravy. He likes that once in a while. Now, I can't eat like that all the time, but I enjoy eating it when I do."