Dolly Parton Explains Why She Initially Pulled Out of Rock & Roll Hall of Fame Nomination: 'I Never Meant to Cause Trouble'
Dolly Parton explained she didn't mean to cause 'controversy' by pulling out of the Rock & Roll Hall of Fame nominations.
Dolly Parton has been inducted into the Rock & Roll Hall of Fame, despite pulling herself out of the nominations. Here's how Parton reacted to the induction and why she said she initially had reservations about being nominated.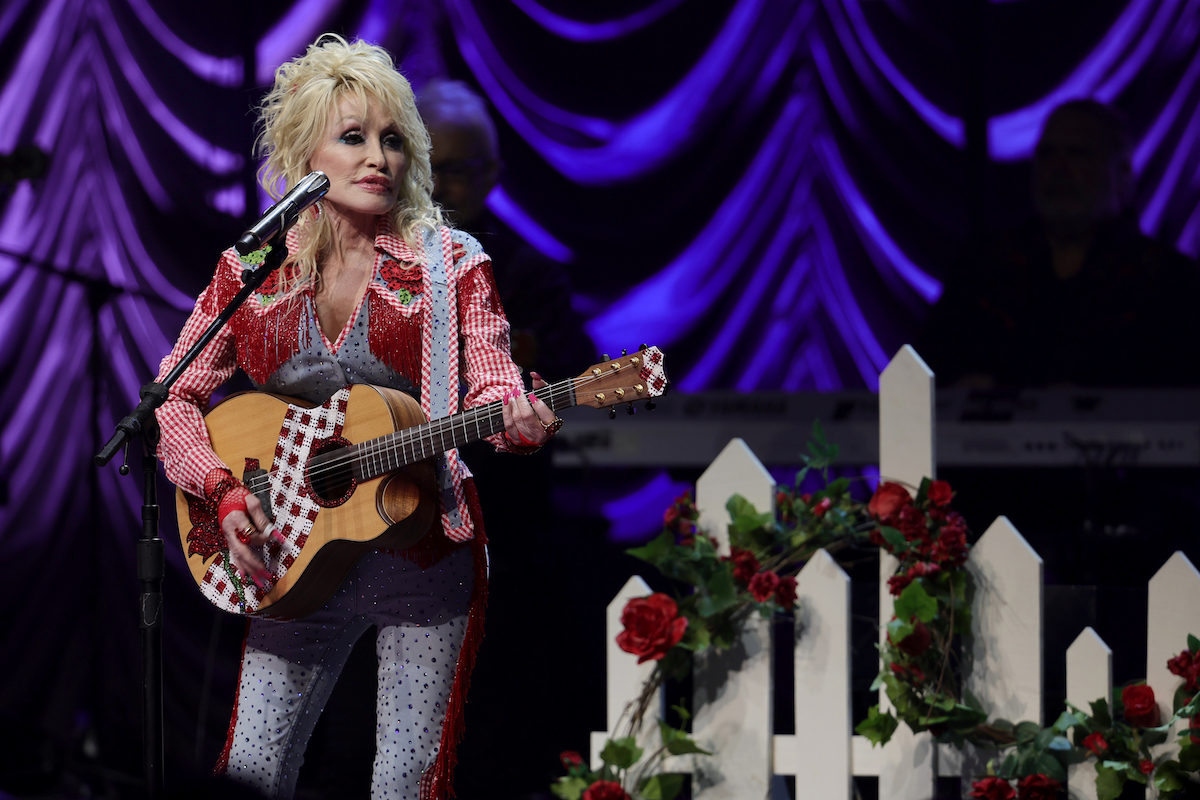 Dolly Parton bowed out of her nomination to be inducted into the Rock & Roll Hall of Fame
On Mar. 14, Dolly Parton revealed in an Instagram post that she was removing herself from the nominations to be inducted into the Rock & Roll Hall of Fame. 
"Even though I am extremely flattered and grateful to be nominated for the Rock & Roll Hall of Fame, I don't feel that I have earned that right," the country music star shared in her post. "I really do not want votes to be split because of me, so I must respectfully bow out."
Parton previously told Billboard that she couldn't believe she had been nominated for the honor. "I was absolutely floored when I heard that," she told the publication in February 2022. "I've never thought of myself as being rock and roll in any sense of the word – but I guess they judge it on the music and the influence certain songs have had, and I guess I've had songs with other people in that realm."
Dolly Parton was inducted into the Rock & Roll Hall of Fame and explained why she initially pulled out of her nomination
On May 4, it was announced that Dolly Parton was voted into the Rock & Roll Hall of Fame as part of the Class of 2022. Other musicians to receive the honor include Eminem, Lionel Richie, and Carly Simon.
The same day as the announcement, Parton opened up to Billboard about why she initially turned down the nomination, and why she changed her mind. 
The "9 to 5" singer said she felt "honored" by all the people who voted for her, and that she appreciated the Rock & Roll Hall of fame people for "staying there with [her]." 
"I never meant to cause trouble or stir up any controversy," Parton said. "It was just always my belief – and I think millions of other people out there too – always thought the Rock & Roll Hall of Fame was just set up for the greatest people in the rock n' roll business, and I just didn't feel like I really measured up to that and I don't want to take anything away from the people that have worked so hard. So I just wanted to go pull out before it got started good."
She added, "I found out later that it's far more than that, obviously. … I'm very honored and humbled by [the induction], and so I'll try to live up to it."
The 'Jolene' singer graciously accepted the induction despite her initial reservations
Dolly Parton shared an Instagram post on May 4 saying that she was "honored" and "humbled" to be inducted into the Rock & Roll Hall of Fame, even after withdrawing herself from the nominations. 
"I am honored and humbled by the fact that I have been inducted into the Rock and Roll Hall of Fame. Of course I will accept it gracefully," she wrote. "Thanks to everyone that voted for me and to everyone at the Rock and Roll Hall of Fame. I will continue to work hard and try to live up to the honor."