Dolly Parton Explains Her Over the Top Makeup Looks; 'I Was Not a Raving Natural Beauty'
If it's one thing that Dolly Parton knows how to do it's make a statement. Whether she's serenading people with her impressive singing voice or showing off her over-the-top style and makeup looks, the "Jolene" singer has never been one to blend in. But what prompted the singer to adopt the colorful style that she's known for today?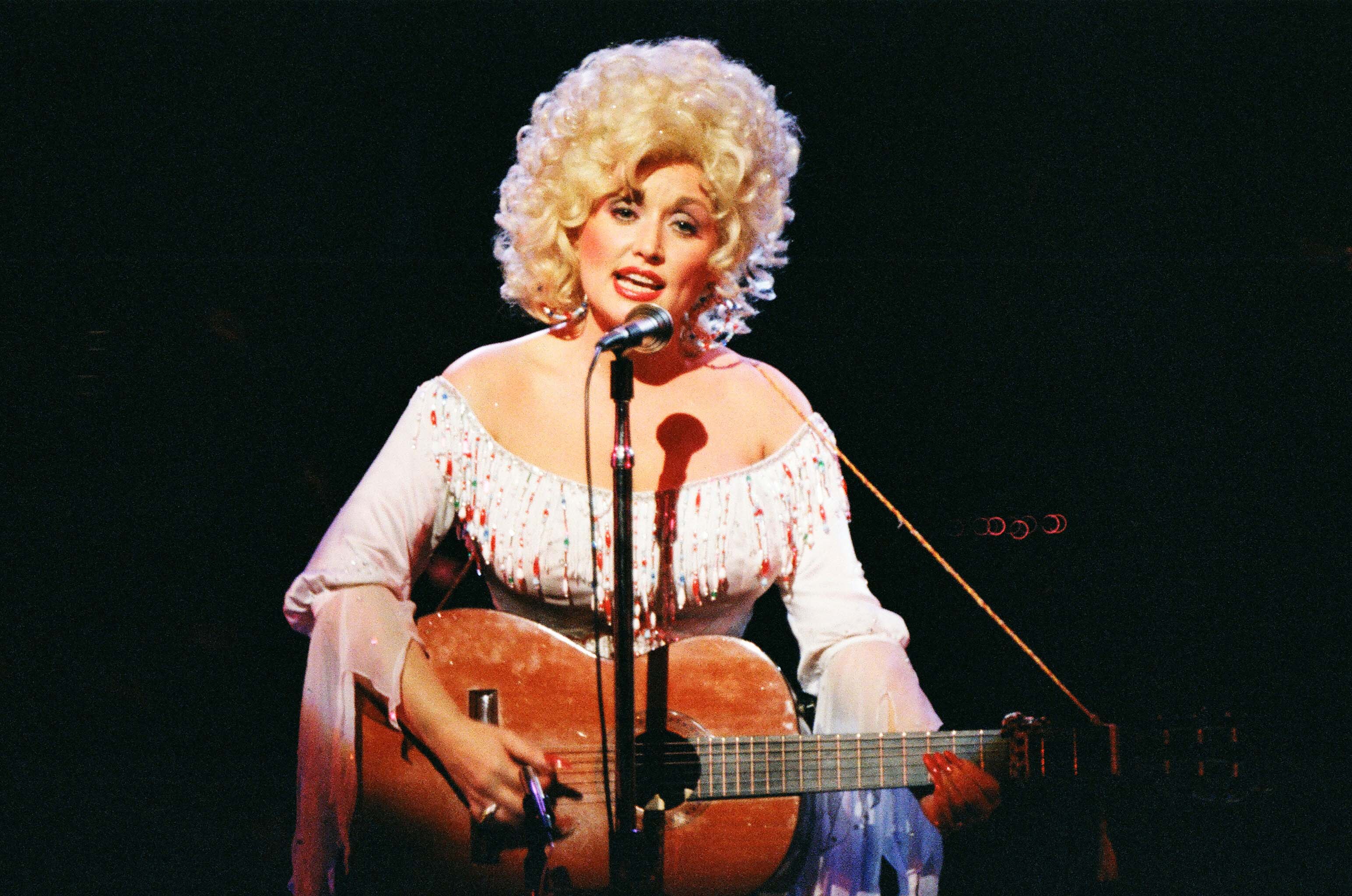 It's hard to imagine Parton without also imagining her signature style. The Hannah Montana alum is famous for sporting huge platinum wigs with tons of volume, skin-tight sparkly clothes, flashy jewelry, and colorful and imaginative makeup. While people have come to accept (and even emulate) Parton's unique looks in this day and age, it wasn't always easy for the 9 to 5 star.
Dolly Parton was urged to wear less makeup throughout her career
Parton, like many women, has received tons of criticism over the course of her career for the way she's chosen to present herself physically. When she was first getting started, mentors and executives urged her to tone down her looks and lay off the makeup. They felt that she would never be taken seriously as an artist because people would be far too focused on her looks.
RELATED: Dolly Parton Once Compared Her Goddaughter Miley Cyrus to Elvis
Even when the "I Will Always Love You" singer proved people wrong and she was well respected in the music industry, many people still encouraged her to take it down a notch when it came to her hair, makeup, and personal style. Lots of people felt that since Parton had the talent, she didn't need to have such an intense look. But Parton wasn't interested in foregoing her style to appease others.
The songwriter explains her beauty ethos and personal style
In a 2019 interview with Elle, Parton recalled her conversation with Chet Atkins after she was told to tone it down so that people would take her seriously. "I said, 'You know what? I can't separate the two. This is who I am.'" Parton recalled. "I not only didn't tone it down, I figured if my work was truly good enough, people would eventually recognize that. It was about me knowing who I was, being happy with me, and feeling comfortable in the way I presented myself. If I was happy, I could make other people happy. That's how I've always looked at it: that I look totally artificial, but I am totally real, as a writer, as a professional, as a human being. A rhinestone shines just as good as a diamond."
But what inspired Parton's signature look to begin with? According to the actor she, like many people, just wanted to feel beautiful. "I was not a raving natural beauty," she explained. "I just wanted to be pretty. I wanted to be striking. I wanted to be colorful. I wanted to be seen. When I went to Nashville, I always overdid it. When they say, 'Less is more,' I say, 'That's BS. More is more.'"
It's great that Parton didn't let anyone dictate the way she dressed or how much makeup she wore. While the singer's signature style may not be everyone's cup of tea, it seems to make her happy, which is what's most important.