Dolly Parton Explains Why She Wants Beyoncé to Cover 'Jolene'
Dolly Parton may consider "Jolene" just one of her "little songs." The Queen of Country is dreaming up a "powerhouse" version of this track created by the Grammy Award-winning artist behind Lemonade — Beyoncé Knowles-Carter.
Singer-songwriter Dolly Parton is known for songs like 'Jolene'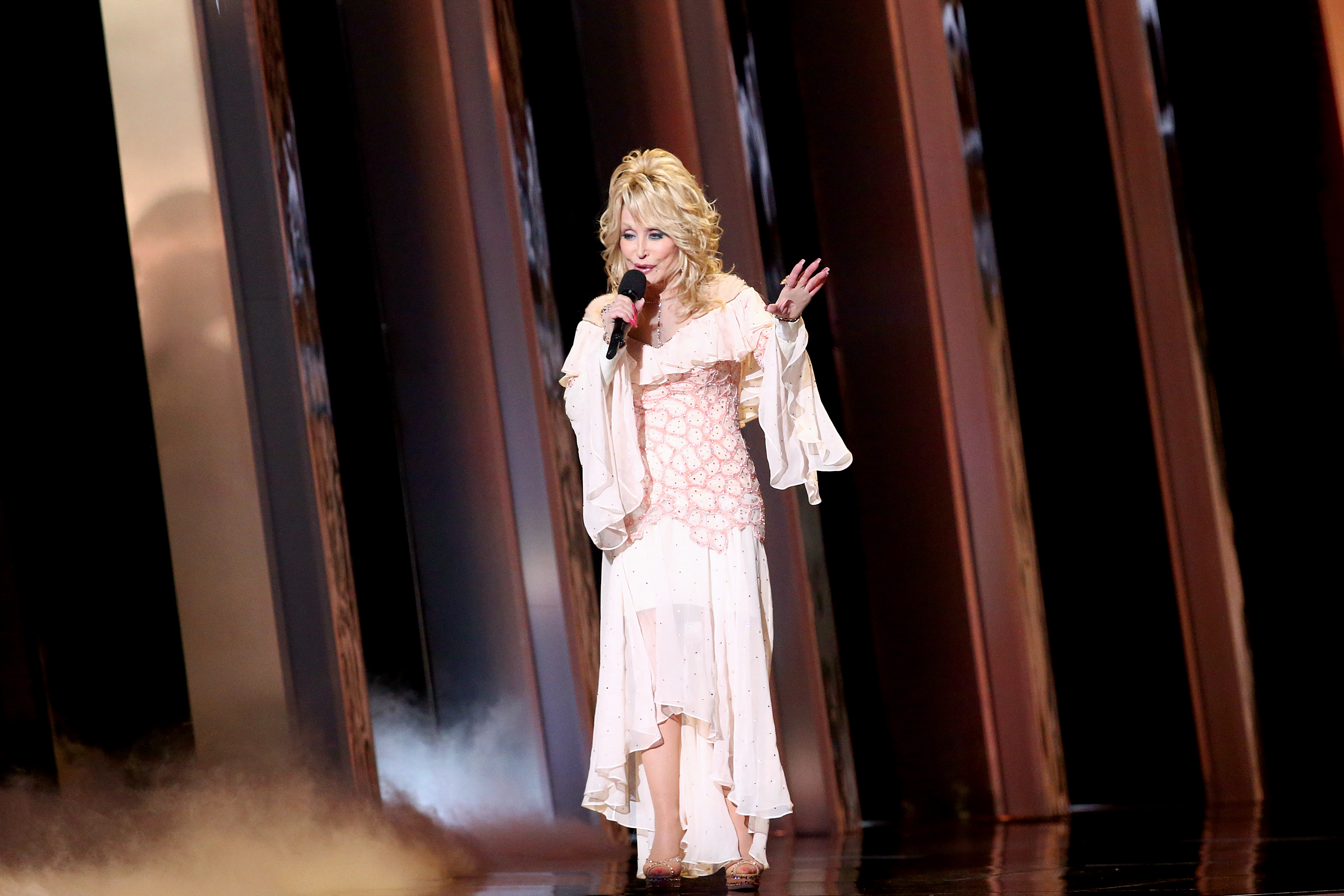 She's the Queen of Country, known for chart-topping tracks like "I Will Always Love You" and "9 to 5." Parton is also known for her song "Jolene," which tells the story of a beautiful woman who could steal the narrator's man.
Since its debut, this song has earned over 385 million Spotify plays and praise from fans worldwide. In a 2022 interview, Parton even expressed her admiration for Beyoncé, dreaming up a "Jolene" cover from the musician.
Dolly Parton wants a 'powerhouse' version of 'Jolene' from Beyoncé
Parton also shares her admiration and appreciation for other artists, including the chart-topping musician Beyoncé. Beyoncé is the mastermind behind The Lion King: The Gift, Lemonade, and Black is King, also creating her clothing line Ivy Park and advocating for the Black Lives Matter movement.
As two Grammy Award-winning artists, Beyoncé and Dolly Parton appeared at the 2016 CMA Awards. Parton even revealed that she's rooting for a Beyoncé cover of her chart-topping song "Jolene." Unfortunately, the singer confirmed there's no word regarding when, or if, that will happen.
"I don't know if she's ever got the message," Parton began while on the Daily Show. "But wouldn't that be killer? I think she's fantastic and beautiful, and I love her music."
With Trevor Noah noting that there have been over 400 renditions of "Jolene," some versions even in different languages, the host asked why Parton specifically wanted Beyoncé to cover this song.
"I would just love to hear 'Jolene' done in just a big way, kind of like how Whitney [Houston] did my 'I Will Always Love You,'" she continued. "[She's] someone that can take my little songs and make 'em like powerhouses, so that would be a marvelous day in my life. if she ever does do 'Jolene.'"
Beyoncé has not yet commented on this shoutout. However, other chart-topping artists performed their rendition of "Jolene." That even includes "Midnight Sky" singer Miley Cyrus, known by fans as Parton's goddaughter.
Beyoncé previously collaborated with The Chicks for one version of 'Daddy Lessons'
Beyoncé is known for dabbling in other genres, rapping alongside Megan Thee Stallion for the "Savage" remix, and even featuring well-known country artists in her original songs.
For Lemonade, Beyoncé released a second version of "Daddy Lessons" with The Chicks (formerly known as the Dixie Chicks).
"Well, she's the biggest supporter of women, and then Texans. So I mean, we've always felt the kinship with her, for sure," Natalie Maines said during an interview with Billboard. Music by Beyoncé and Parton is available on most major streaming platforms. 
RELATED: Lady Gaga Explains Why Her Song With Beyoncé, 'Telephone,' Is Actually Commentary on American Culture and Capitalism