Dolly Parton Faced 'Degrading' Plagiarism Accusations After '9 to 5': 'One of the Most Painful Things I've Ever Gone Through
After enjoying the success of '9 to 5,' Dolly Parton faced plagiarism accusations that she considered painful. Here's how the trial went.
Five decades in the music industry has proved that Dolly Parton is a prolific songwriter. She has penned massive hits, including "Jolene" and "I Will Always Love You," which she wrote on the same day. At one point, though, a songwriting duo accused Parton of stealing their work. They claimed that the theme to 9 to 5 was not Parton's original writing. Their claims put Parton on trial.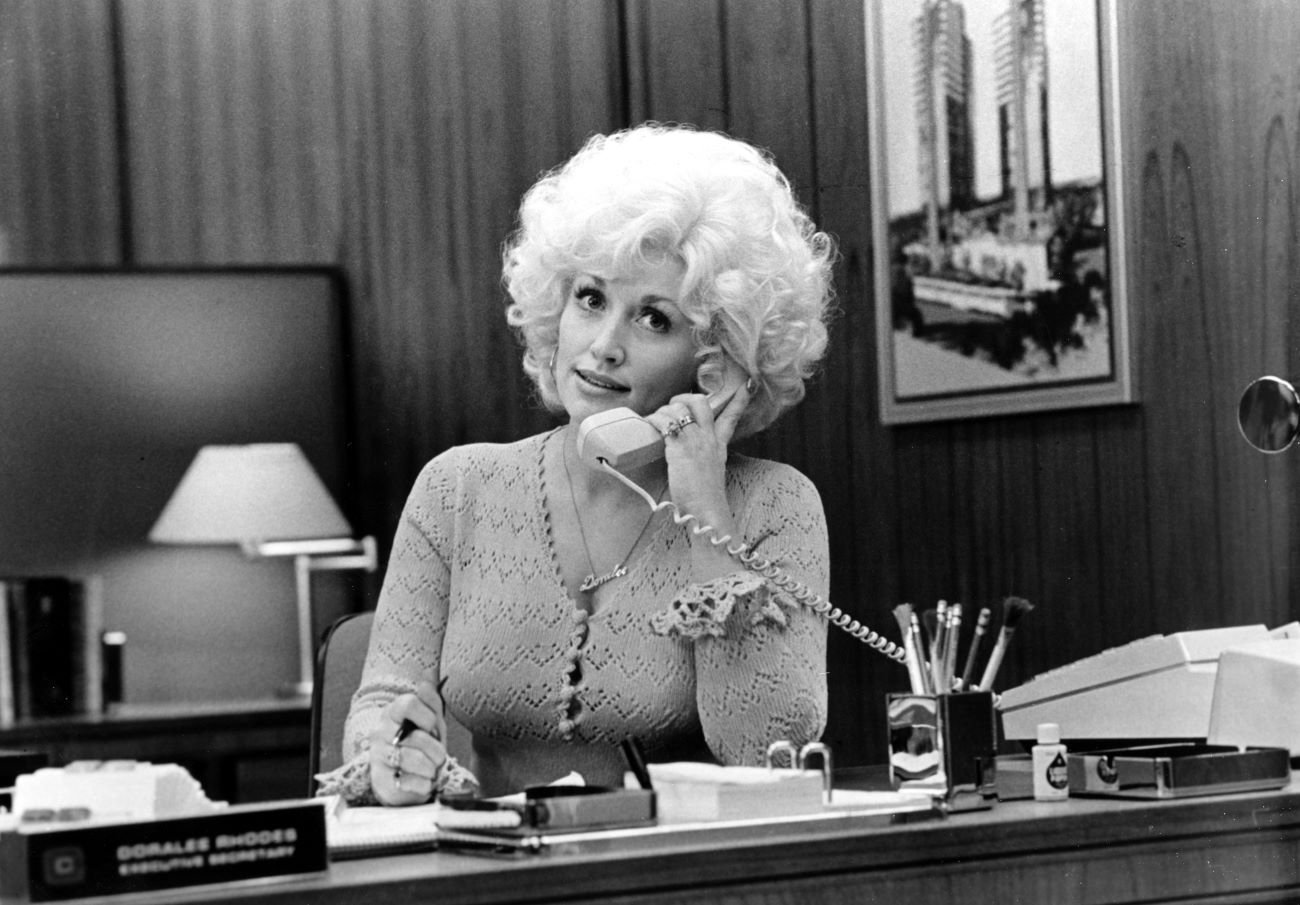 '9 to 5' was Dolly Parton's first movie role
Though Parton had previously said she didn't have any interest in acting, she took her first-ever role in 9 to 5. According to the book Dolly Parton, Songteller: My Life in Lyrics, Parton's co-star Jane Fonda said that Parton's "spirit and goodness made everybody else come up a bit, and that the film was a little better because of [her]."
Though Parton wasn't used to acting, she said that she immediately felt comfortable on set because of the cast and crew's warmth.
"I did not have one bad moment on the whole picture," she said. "The attitude was great with everybody. If a lot of people are being really nice, it's very hard for someone to come in and show their ass — because they're going to really look like one."
She faced accusations of plagiarism 
On top of playing one of the film's more significant parts, Parton also wrote the theme song. She realized that the tapping of her acrylic nails sounded similar to typewriters. This inspired her to write "9 to 5." After the film's release, the song received an Oscar nomination. 
Though Parton was riding a wave of success from her critically praised acting and songwriting, she soon learned the sobering news that the couple Neil and Jan Goldberg had filed a $1 million copyright infringement suit against her. According to them, they sent their song "Money World" to Fonda, and Parton had subsequently stolen the melody for "9 to 5."
"So degrading," Parton said in an interview with Ladies' Home Journal, per the book Dolly on Dolly: Interviews and Encounters with Dolly Parton. "One of the most painful things I've ever gone through. It damaged my reputation, I think, because there'll always be people out there who think I would stoop so low as to steal from working people."
Though Parton said she tried to settle the suit outside of court, the Goldbergs refused, and the 12-day trial proceeded. In the end, though, a music plagiarism expert testified that there were limited similarities between the two songs. The jury cleared Parton after a brief deliberation.
"The jury was out for twenty minutes, and we won," Parton said. "The court awarded me attorney's fees, which is a lot of money. Then the couple who sued me tried to get a retrial, claiming I charmed the jury because I played songs on the witness stand. The retrial was denied, and then they actually started trying to get me to record some of their songs."
Dolly Parton worries about accidental plagiarism
Years later, Parton shared that accidental plagiarism is always a concern of hers, particularly as she sees other artists face accusations.
"I don't believe that any of the people who get sued intentionally set out to do it," she told BBC. "I always worry about it so much when I write. You don't set out to try and steal anything, but it can happen."
Still, she believes that when similarities exist, artists should acknowledge them with payments and song credits. She shared that sometimes, though, she worries about accidental plagiarism before realizing she's copying one of her own songs.
"I'm always horrified of that. If something sounds familiar, I think, 'Oh my goodness, what is that?' Then I'll track it down and, in my case, it's usually just one of my own songs!"