Dolly Parton Was a Fan of Lil Nas X Long Before He Covered 'Jolene'
Just after releasing his debut album Montero, Lil Nas X returned to his country music roots with a cover of Dolly Parton's "Jolene." The cover has received rave reviews from fans, but Parton has not yet responded. Despite this, the country star stated her feelings about the young musician long before he covered her hit song. Here's what she had to say about Lil Nas X in the past.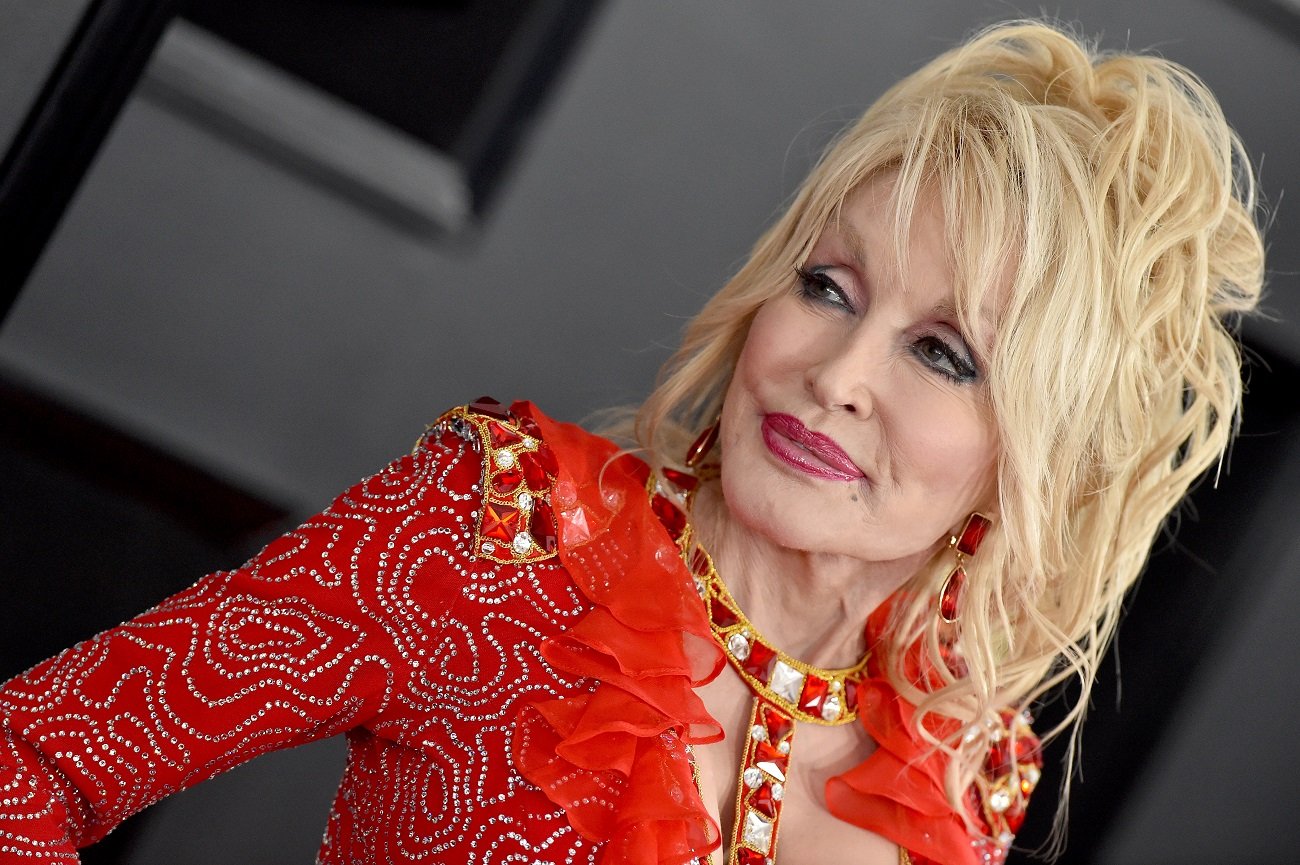 Lil Nas X covered Dolly Parton's hit 'Jolene'
At the BBC Radio 1 Live Lounge, Lil Nas X joined to play two songs from his new album and a cover of Dolly Parton's 1974 song "Jolene." He's not the first to cover this massive country hit. Miley Cyrus, Kelly Clarkson, The White Stripes, and numerous others have taken on the song. However, Lil Nas X's cover was noteworthy because it reckoned back to the song that kicked off his career, "Old Town Road."
His version of the song was stripped down and slow. In the taped performance, Lil Nas X sang into a rhinestoned microphone, embellished with flowers and butterflies in a nod to Parton. 
Dolly Parton has spoken about her appreciation for the rapper before
In 2019, long before Lil Nas X covered her song, Parton spoke about her appreciation for the young musician. Her praise came amidst controversy over what constituted a country song. Billboard took the single off the Hot Country list but left it on the R&B/Hip-Hop list. In an interview with Elle, Parton spoke about the song's success following this controversy. 
"I was so happy for him," Parton said. "The fact that that was such a country song, I mean, that's as corny as any country song could be. I don't mean corny in a bad way. I don't care how we present country music or keep it alive. I hope it stays alive forever." 
In the heat of the song's success, Lil Nas X continued to add features to the song, including Billy Ray Cyrus, BTS, and Walmart yodeler Mason Ramsey. He also asked Parton to join. He tweeted about a possible remix and caught Parton's attention.
Though Parton responded with horse and unicorn emojis, she never appeared in the song.
"I had an opportunity to be part of that [song], but it had done so well with so many people," she said. "I thought, 'Well, I'll wait and do something later on. No point in going down that same Old Town Road. We got other roads to travel.'"
Lil Nas X is known for collabs, so there's potential for one in the future
As Parton noted, there is room for collaboration in the future. Lil Nas X worked with many artists. His debut album has songs with Jack Harlow, Doja Cat, Elton John, Megan Thee Stallion, and Parton's goddaughter Miley Cyrus.
Given the musicians' mutual appreciation for each other, a collaboration may come in the future. Until then, fans can make do by listening to the 1974 version of "Jolene" and the 2021 cover.