Why Dolly Parton Fasted While Writing the 'Hungry Again' Album: 'Fasting Is Awful'
For Dolly Parton, songwriting is a spiritual practice. The Queen of Country says she gets her best songs straight from God. When she hunkered down to write her Hungry Again album, she wanted to get back to her spiritual roots. So she went on a retreat where she spent time in nature, fasted, and wrote songs.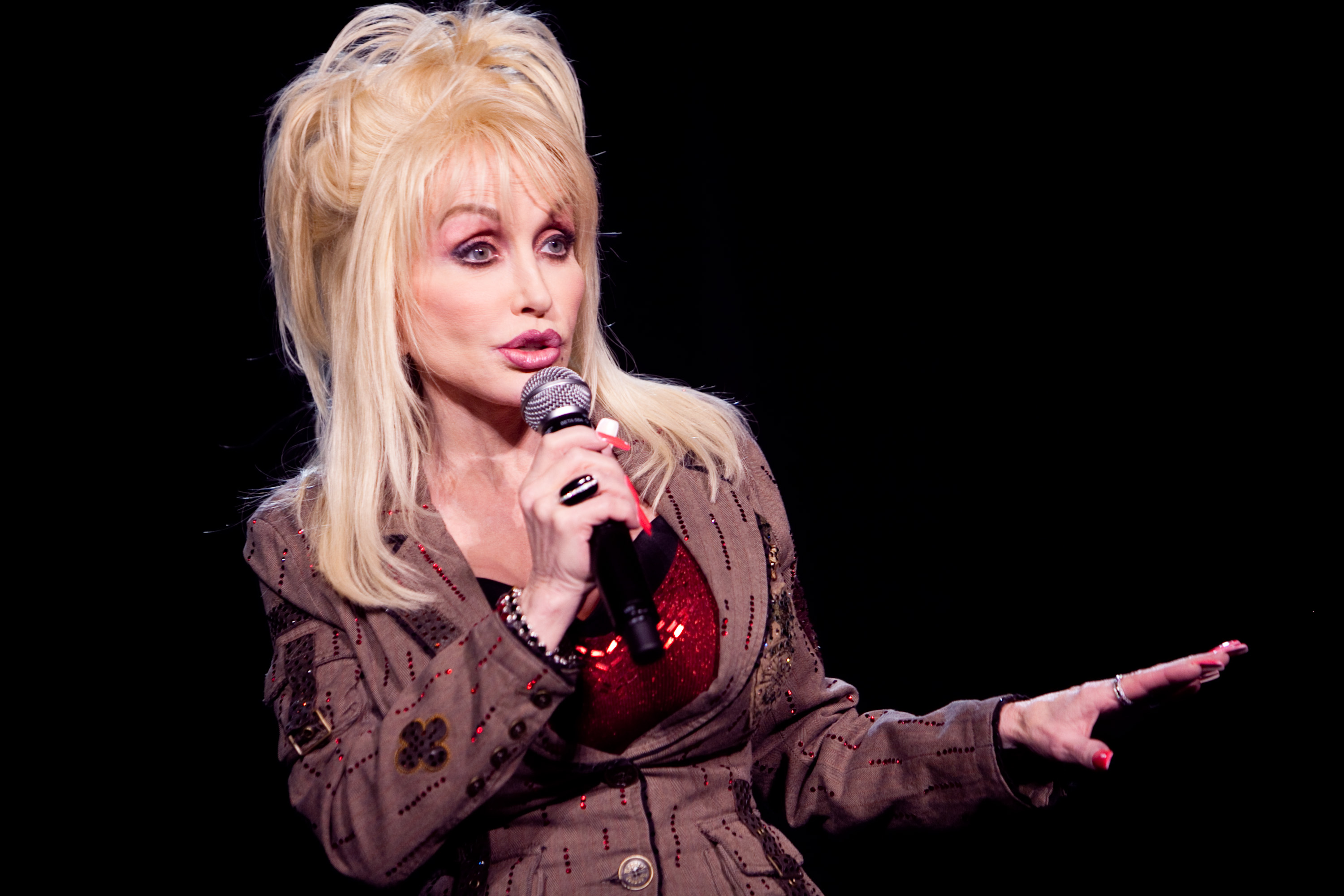 Dolly Parton's 'Hungry Again'
Hungry Again came out in 1998. It was Parton's 34th studio album, and her return to country.
"I spent all last summer writin' these songs. I went back to my old home place, wrote all those songs and they just came straight from my heart."

An old quote from Dolly Parton about Hungry Again on the artist's website
The album reached 167 on the Billboard 200 and 23 on the Top Country Albums chart.
"When I was getting ready to do the Hungry Again album, I decided to fast and pray," she wrote in her 2020 book, Dolly Parton, Songteller: My Life in Lyrics. "I'd bought and fixed up the old Tennessee Mountain Home [on Locust Ridge, about ten miles from Dollywood], so it was like a personal retreat. I thought I would go up there in the mountains for a couple of weeks."
Why Dolly Parton chose to fast while writing the album
Parton says she learned about fasting through the church.
"If you fast, it cleanses your body as well as your mind, so you can leave yourself more open to God," she wrote. "I wanted to get more spiritual. I'd been working too hard and not taking care of myself."
Though the Queen of Country was set on cleansing her body and mind, she'll be the first to say that "fasting is awful."
RELATED: Dolly Parton Said Writing About Transgender Experience for 'Travelin' Thru' 'Came Really Easily' Due to Personal Connection
"You've gotta pray hard, and you gotta have a lot of faith," she wrote. "It takes me about two or three days to get into it. You do a water fast for a day or so, and you get these god-awful headaches. Then you do a juice fast for a day or so, and you get light-headed. That's when I feel like I am getting into that 'God space,' where I really feel like I'm communicating on a spiritual level. And then the songs start coming, and I go with it."
Parton says the retreat proved to be fruitful.
"I wrote a lot of songs during that period," she wrote. "Any time I can allow myself the time to do that, my songs are usually better."
'Hungry Again' the song
Parton wrote the album's title track during her time on Locust Ridge.
Let's love like we're hungry again
Bring back the passion we had back then
The time has gone by, we forgot what it meant
Let's love like we're hungry again

"Hungry Again," by Dolly Parton
RELATED: The Man Dolly Parton Did Everything With Who Wasn't Her Husband: 'Nobody Was Threatened'
"It was kind of saying two things," she wrote. "One of them was 'Let's love like we're hungry again.' But it was also about being hungry for something new and getting out of the doldrums. It was 'Let's live like we're hungry again.' At the time, I felt like I wasn't losing ground, but I wasn't gaining any. And I don't like being in neutral."