How Dolly Parton Really Feels About Goldie Hawn Recording One of Her Songs in the 1970s
Many stars have gone on to record and put their own spin on Dolly Parton songs. The Queen of Country loves to see a song of hers take off on the wings of another artist. Parton regards herself as a songwriter first, so when another singer wants to sing one of her songs, she's honored.
In her 2020 book, Dolly Parton, Songteller: My Life in Lyrics, Parton talks about a call she received from Goldie Hawn in the early 1970s.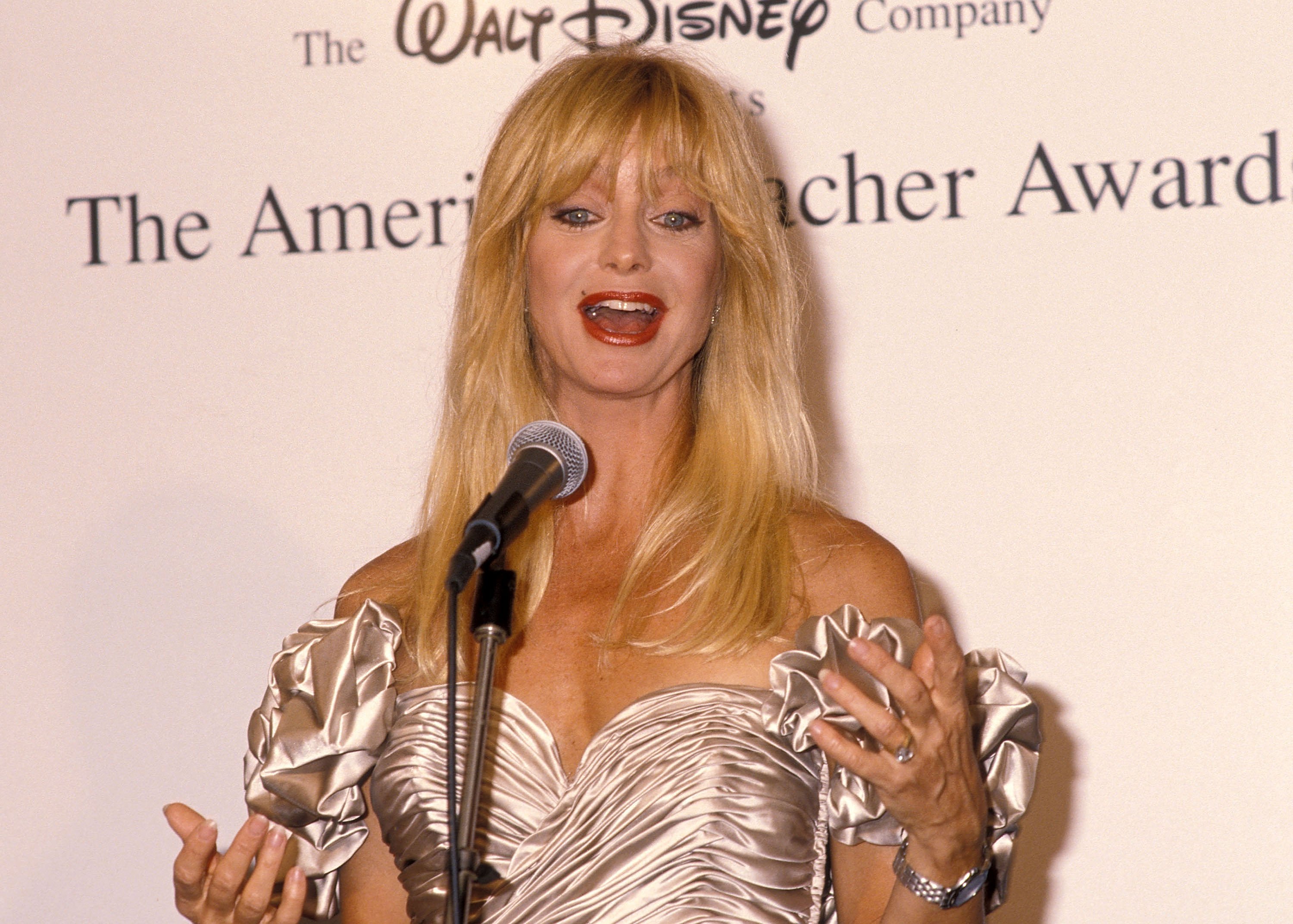 Dolly Parton the songwriter
Before Dolly Parton made it as a singer and performer, she made money in Nashville by writing and selling songs. She was pretty dang good at it, too. All these years later, despite being one of the most famous performers of our time, Parton still resonates most with being a songwriter.
"I do take my songwriting seriously," wrote Parton. "I am so proud that I am able to write. I know there are many songwriters in this world who are much greater than I am. But I know for a fact that no writer in this world enjoys it more than me."
At the end of the day, Parton wants to be remembered "as a good songwriter."
"The songs are my legacy," she wrote.
Goldie Hawn's version of 'My Blue Tears'
So when Parton received a phone call from Hawn in the early 1970s asking if she could record "My Blue Tears," Parton was thrilled.
"I was so excited," she wrote. "It was Goldie Hawn. That's when she was on Laugh-In. She was the cutest, sweetest thing, and who even knew that she could sing?"
RELATED: Dolly Parton's 'Secret Song' That'll Be Released When She's 'Long Dead'
Rowan & Martin's Laugh-In is an American sketch comedy TV show that ran for 140 episodes from Jan. 1968 to March 1973. Featuring Hawn, the NBC show was hosted by Dan Rowan and Dick Martin.
As for the song, Parton thinks Hawn "did a really good job."
Dolly Parton's 'My Blue Tears' through the years
"My Blue Tears" has gone on quite the journey. Parton and Hawn weren't the only people to record the song.
"Counry/pop star Dickey Lee was next," reads Parton's book, co-authored by Robert K. Oermann. "The Incredible String Band cast it as a folk song in 1973. Dolly's brother Randy Parton did a version in 1981, and then Linda Ronstadt gave it a new wave of popularity the following year. After Dolly introduced it as a bluegrass tune on 2001's Little Sparrow, Rhonda Vincent, the genre's queen, drove the point home by recording her version in 2002."
RELATED: Dolly Parton on the Sweet Secret to Her Happy 54-Year Marriage to Husband Carl Dean
Parton re-recorded the song herself for her Little Sparrow album.
"Sometimes I will go back and choose to record one of my old songs again," she wrote. "Because it might fit the album that I'm doing at the time. This one just seemed to lend itself to the whole concept I was trying to get across on Little Sparrow."
'Cause I don't know when or if ever again
I will see his sweet face but I fear
It's forever goodbye though I can't say why
But I'll sit here and cry my lonely blue tears

Go spread your blue wings
Light your blue sky
I'll shed my blue tears
My blue tears

"My Blue Tears" by Dolly Parton