Dolly Parton Fell off of Diets Because She Can't Stay Away From This Food
Dolly Parton is known for loving soul food. But she can't eat it all the time. She has revealed her favorite food that typically makes her "fall off" her diet. She has a recipe in her cookbook, which includes it as an ingredient. 
Dolly Parton fell off of diets because she can't stay away from this food
RELATED: Dolly Parton Reveals Her Three Consistent Weaknesses
Everyone has a favorite food and that includes Parton. She revealed she just couldn't stay away from potatoes, and that has affected her diets in the past.
"Every diet I've ever fell off of it's been because of a potato, either french fries or mashed potatoes or baked potatoes. Potato, potato, potato, I never met a spud I didn't like," she told Wired. 
 The singer also answered if she ever cooks. "You better believe it. I'm a really, really good cook. I'm not a gourmet cook. My food is not pretty, but it's good. I cook like my mom, my grandmas, and my aunts. I'm still one of those people that really can cook like the old days, that soul food cooking. And that's the kind I like best." 
She added, "I can't eat it all the time anymore because it does have a lot of calories in it. But yes, I love to cook, and yes, I can cook."
Dolly Parton's five-layer dinner includes potatoes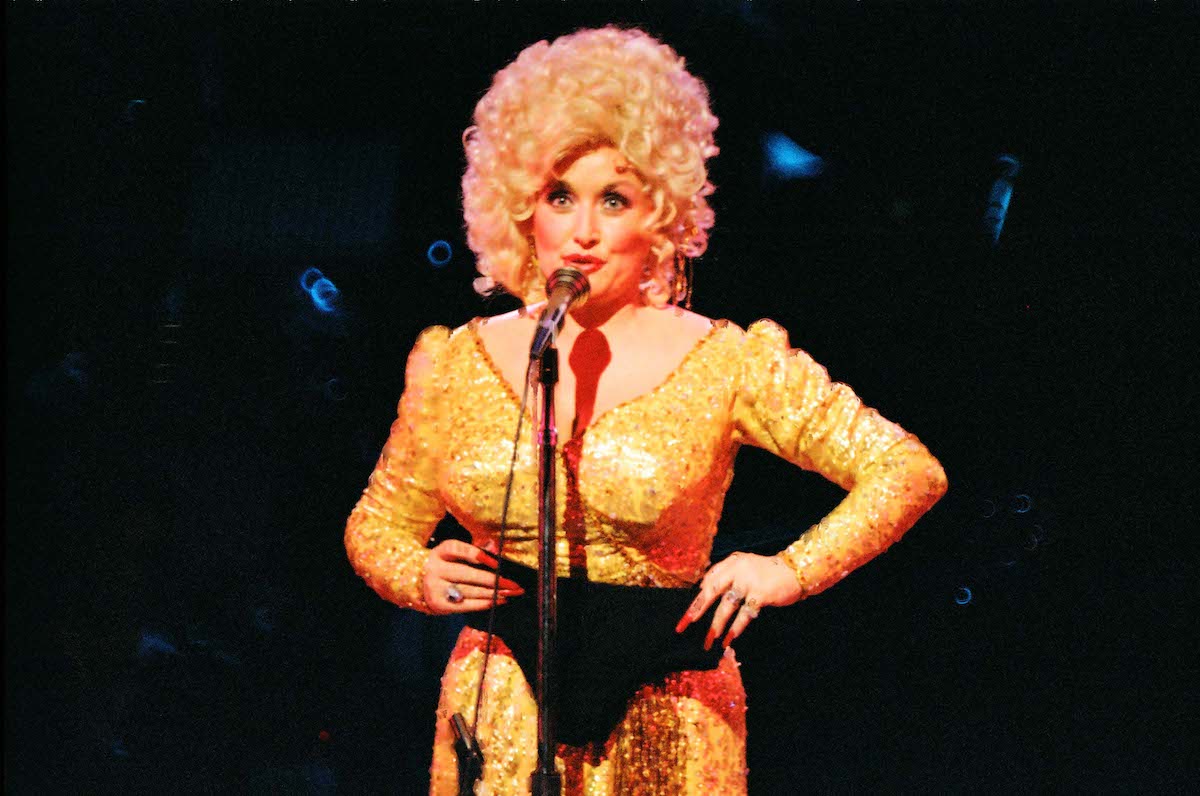 RELATED: Dolly Parton's Favorite Indulgent Breakfast Is Iconic
Parton has released a cookbook called Dolly's Dixie Fixin's Cookbook. It includes family recipes and recipes for food that's served in Dollywood's restaurants. She has a five-layer dinner, and it's not surprising one of those layers includes potatoes.
The recipe was shared by 12 Tomatoes, and all of the ingredients are combined in a baking pan. It starts with a layer of potatoes at the bottom, topping it with browned ground beef, then adding a layer of sliced onions. You then add a layer of diced tomatoes and top it off with green peppers. 
You then bake the dish for two hours. Once it's done, you can enjoy it.
Which diets have Dolly Parton tried?
RELATED: Dolly Parton's Simple Gravy Recipe Needs 6 Ingredients
The country singer has opened up about her history of dieting in the past. "I tried every diet in the book," Parton said, according to Vanity Fair. She then talked about the book I'll Have What She's Having. "I tried some that weren't in the book," Parton said. "I tried eating the book. It tasted better than most of the diets."
There is a balance to Parton's diet. She might enjoy chicken and dumplings at times, but she sticks to a different type of diet throughout the week. "I try to stay on my low-carb diet during the week, and then when I know I have a day off, I say, 'Make me a pan of cornbread,'" Parton told Parade.