Dolly Parton Fires up Her Marriage to Carl Dean This 1 Way: 'No One Wants to Make out With a Slouch'
Dolly Parton shared this is the one thing that lights a fire underneath her marriage to husband Carl Dean.
Dolly Parton has learned a thing or two about keeping her marriage spicy after 55 years wed to Carl Dean. While she has kept the details of her personal life under wraps throughout her union, Parton has teased just what it is that lights a fire under her husband and adds a little pepper to her romantic relationship with Dean.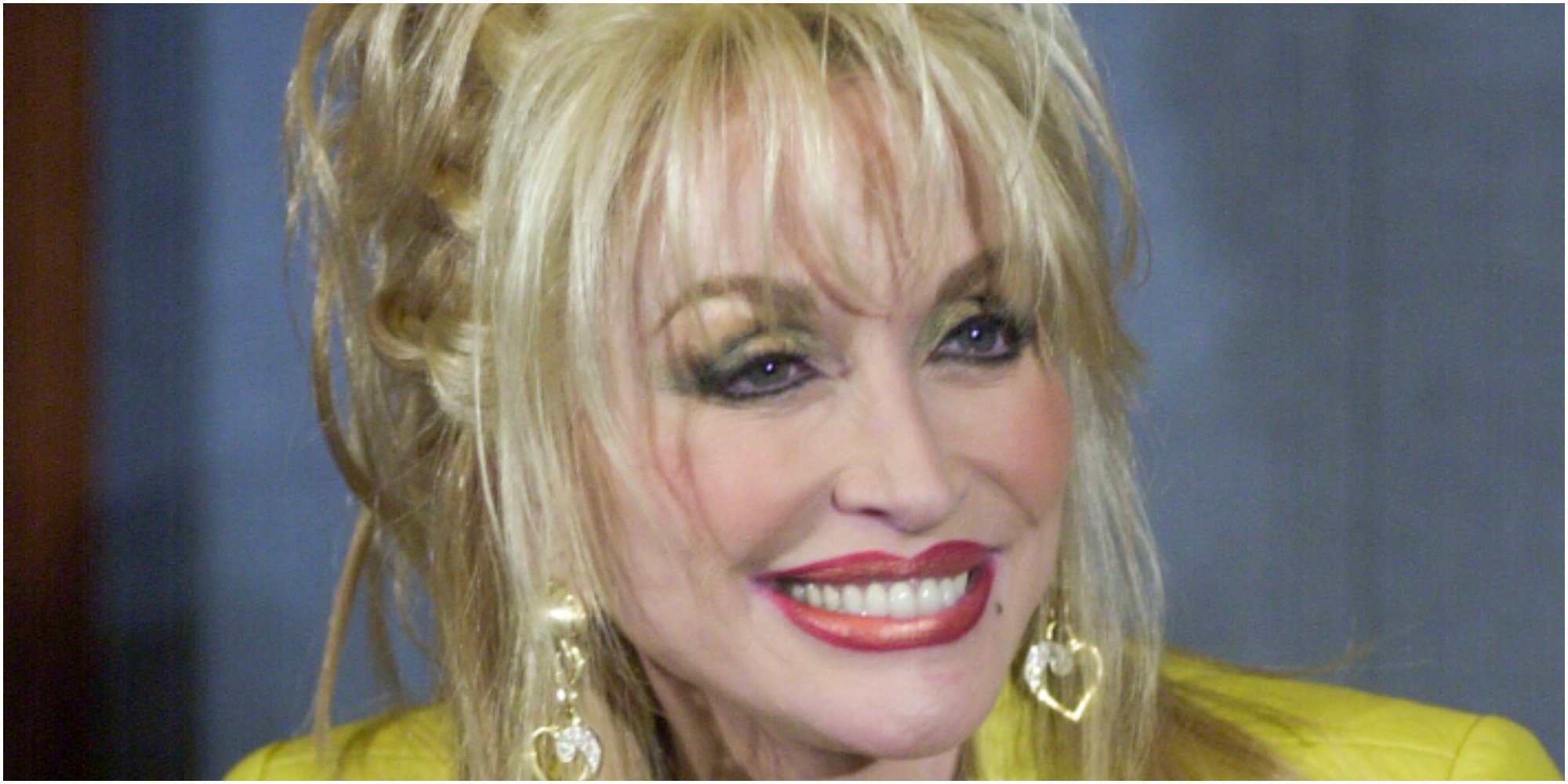 Why have Dolly Parton and Carl Dean kept their marriage private?
Parton chose to keep her private life close to her chest early in her career. She realized that Dean never wanted to live the same celebrity lifestyle. Therefore, they chose to keep their private life out of the public eye.
Dean would reportedly prefer not to attract public attention. Therefore, that is why there is little evidence of Parton's partner of 55 years on her social media accounts. He rarely attends public events with his famous wife.
It appears that Dean attended one industry event with his wife in 1966 before calling a halt to any further appearances. According to The Boot, Parton and Dean participated in a dinner for BMI records where she received her first songwriting award for the tune "Put It Off Until Tomorrow."
"This was my first big record. It went to No. 1 for Bill, and it was BMI's Song of the Year. So Carl and I got dressed up, he was in a tux, and we drove to the dinner. We got out and walked up the red carpet and went inside and sat through dinner and the awards, and I went up and got my award."
During the car ride home, Carl turned to her and said, "Dolly, I want you to have everything you want, and I'm happy for you, but don't you ever ask me to go to another one of them dang things again!"
The one thing Dolly Parton does that still turns Carl Dean's head
In an interview with E! News Daily Pop!, Parton revealed that she does one thing that turns Dean's head, even after 55 years of marriage.
"I like to dress up for Carl," Parton admitted.
"Every day, I put on some makeup and fix my hair because I think, 'Well, the whole world, I'm out here and everybody else sees me all dressed up, and I'm not going to just kind of go home and just flop on him."
Parton claimed, "Nobody wants to make out with a slouch!" 
"It's important to me that I look as good as I can," she added. "I think it kind of helps to keep things spicy."
To celebrate Dean, Parton recreated her iconic Playboy cover look for his birthday
Parton claimed that Dean always loved when Parton dressed up as a Playboy Bunny for the newsstand publication in 1978.
Therefore, she recreated the look for Dean's 78th birthday at home.
"Today is July 20. It's my husband Carl's birthday, and you're probably wondering why I'm dressed like this? Well, it's for my husband's birthday," she said in a video shared on Instagram. "Remember sometime back I said I was going to pose on the Playboy magazine when I was 75. Well, I'm 75, and they don't have a magazine anymore."
The beloved entertainer donned her bunny ears and outfit for a second time. She then presented Dean with a recreation of the original portrait alongside the iconic 1978 snap as his birthday gift.