Dolly Parton's Former Band Member Saw Her Without Makeup Only Once: 'She Looked Entirely Different'
Dolly Parton has been adamant throughout the entirety of her career to never be seen without a face full of her signature over-the-top makeup and a wig atop her head. Even at home, she keeps her maquillage on all through the night only to take it off briefly in the morning before putting on the next day's getup. One time, back in the '70s, one of Parton's band members saw her without her famous makeup. Here's what he had to say about the rare moment.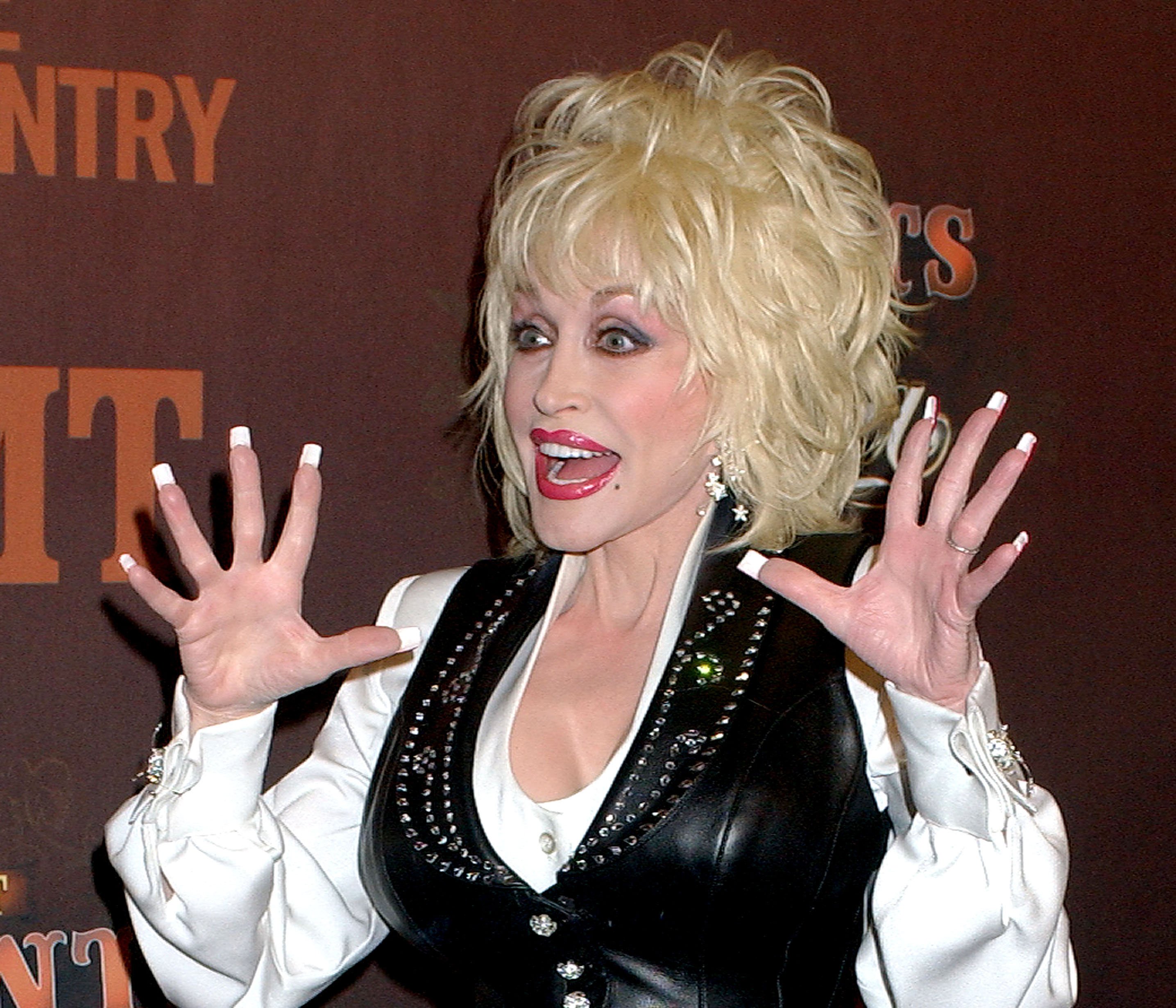 Dolly Parton has always loved wearing makeup
For Parton, the attraction started at a young age. She and her sisters weren't allowed to wear makeup. So they snuck red-colored medicine and smeared it on their mouths when their father wasn't looking. To draw in their eyebrows, they used old matchsticks.
In a 2019 interview with Elle, Parton said she was drawn to makeup when she was a little girl because she wanted to feel beautiful.
"I was not a raving natural beauty," she said. "I just wanted to be pretty. I wanted to be striking. I wanted to be colorful. I wanted to be seen. When I went to Nashville, I always overdid it. When they say, 'Less is more,' I say, 'That's BS. More is more.'"
Parton was also inspired by the looks of the town tramp, whom she found beautiful. She wanted to grow up to look just like her.
"My own overexaggerated look came from a serious place I've often spoken about: the town tramp in our little country hometown," she told The Wall Street Journal. "They called her trash, but to me she was absolutely beautiful. She wore colorful patchwork skirts and pretty blouses and showed a little cleavage and had red nails and piled-up blond hair and red lipstick and high heels. She was the prettiest thing I'd ever seen. When everybody would say, 'Oh, she's just trash,' I'd say, 'Well, trash is what I'm going to grow up to be.'"
The band member who saw Dolly Parton without her makeup
When Cosmopolitan did a feature on the "Jolene" singer in 1979, writer and interviewer Laura Cunningham didn't see Parton without her makeup once. But she spoke to a member of Gypsy Fever, Parton's band, who had.
"Of the entire group, only one band member has ever seen her face au naturel," wrote Cunningham, as recorded in the book Dolly on Dolly.
"It was strange," said the young man, who asked to remain anonymous. "She looked entirely different—much younger. . . at least 10 years younger."
Cunningham asked the musician if he felt "Dolly doesn't want to be seen because she thinks she's less pretty without her makeup and fixings."
"Yeah," he said, sounding sad, noted Cunningham. "I think that's it. And you know, she is beautiful."
Dolly Parton is still adamant about wearing makeup today
In the last 40 years, not much has changed. Parton sleeps with her makeup on through the night in case there's an emergency, like "an earthquake or a tornado or a storm."
The only way she'd go out in public without makeup would be in a moment of true desperation.
"Not unless my husband was dying and I was having to run get help," she told Oprah.com.
"The only way I'd be caught without makeup is if my radio fell in the bathtub while I was taking a bath and electrocuted me and I was in between makeup at home," she continued. "I hope my husband would slap a little lipstick on me before he took me to the morgue."