Why Dolly Parton Was Furious With Some of Her Fans in the Late 1970s: 'I Could Kill Those People and Bust Their Heads'
Dolly Parton is known for being America's sweetheart. Her southern manners would give any debutante a run for her money. At the same time, the "Jolene" singer has a fiery streak. She's unafraid to stand up for what she believes in, manners be damned.
In the late 1970s, Parton grew frustrated with some of her fans when they accused her of abandoning country music. So frustrated she could "bust their heads."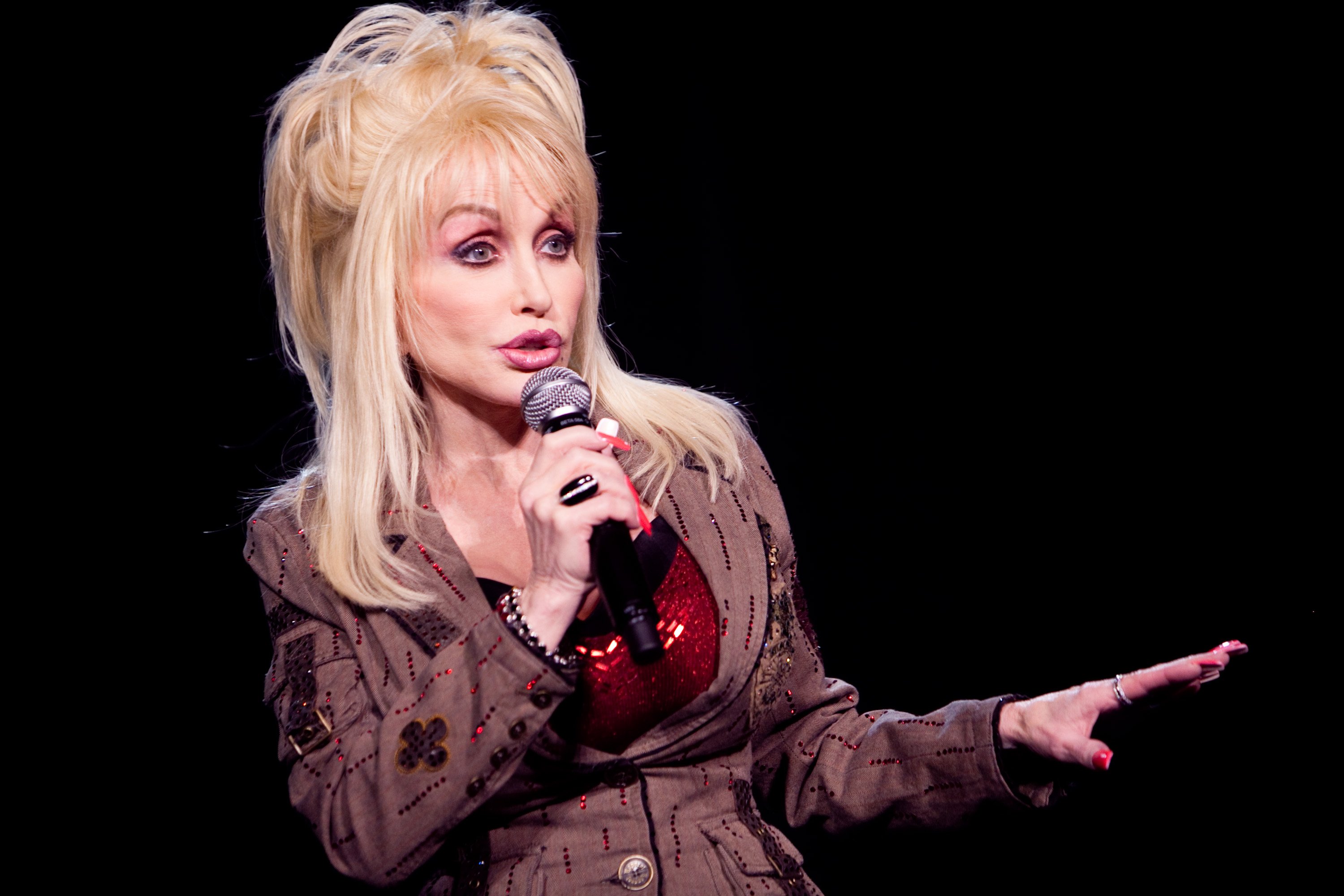 When Dolly Parton started incorporating pop and rock elements into her repertoire
When Parton was interviewed by Playboy Magazine in 1978, she was asked about her album, Here You Come Again, and its new, slick sound. After it came out, the Queen of Country didn't know if she should "be identified with it because it's so smooth and pop-sounding."
"I was kind of afraid that people would think, Boy, this is too drastic," she said. "I just didn't want flue country people to think that I totally left them. That was such a polished pop sound! But it was the biggest country record I ever had, as well."
RELATED: Dolly Parton Has Always Dreamed of Publishing a Novel and Now She Has: 'Run, Rose, Run'
Parton's worries quickly became a reality. Some of her fans and critics accused her of abandoning her country roots.
"When I first got the bigger band and started doin' more rocky things, some people hollered, 'Do your country, we don't need your rock 'n' roll,'" said Parton. "I don't do rock 'n' roll. I knew what I was tryin' to do and I didn't have time to try to explain it to them."
Dolly Parton didn't like her fans thinking she'd changed
Parton told Playboy that success hadn't changed her and it never would.
"The only thing success does to you, like Barbra Streisand said in her Playboy Interview, it just don't allow you to be alone anymore," she said. "Everybody is tryin' to get to you. It just gets to the point where people demand so much from you you just can't give it and you have to take all kinds of hurts and insults. It bothers you. Of all things, for somebody to say that I've changed, that just burns me up."
A year later, when Parton was interviewed by Cosmopolitan, the fans who thought Parton had sold out had really gotten to her.
"What really hurts me is when people are layin' on that I'm changin' my music," she said. "I'm goin' pop. . . Well, basically, I'm still country. The smart ones saw what I was doin'. . . the other ones. . . Well, I could kill those people and bust their heads. My show will always be me!"
Dolly wishes she only ever sang country
In Parton's 2020 book, Dolly Parton, Songteller, she wrote that, if she had it her way, she'd only ever sing pure country.
RELATED: Why a Journalist Once Called Dolly Parton's Husband 'An Unusual Fellow'
"I love real country music, mountain music, bluegrass, and gospel, the stuff I grew up on," she wrote. "If I had my druthers, I'd pull back everything else and do just that, my first love. But you can't make a living doing it."
Always and forever, her roots are unashamedly country.
"I could never be like some of the boys and girls who make it today and then don't want to be identified as being just country [performers]," she wrote. "I couldn't be anything but country, and I know that about myself. So why not be who you are?"