Dolly Parton Once Explained Why Getting Recognized in Restaurants 'Is the Hardest Thing'
Why Dolly Parton didn't like being recognized in restaurants at the beginning of her career, what her fans were like in 1978, and how her fans inspire her to keep working at 75.
It's almost difficult to imagine a time when country music icon Dolly Parton was just beginning to be approached for autographs. But even superstars start small. In 1977, the "Light of a Clear Blue Morning" singer was just starting to be recognized every time she went out. In an interview with Rolling Stone at the time, she described why being approached in a restaurant was the worst.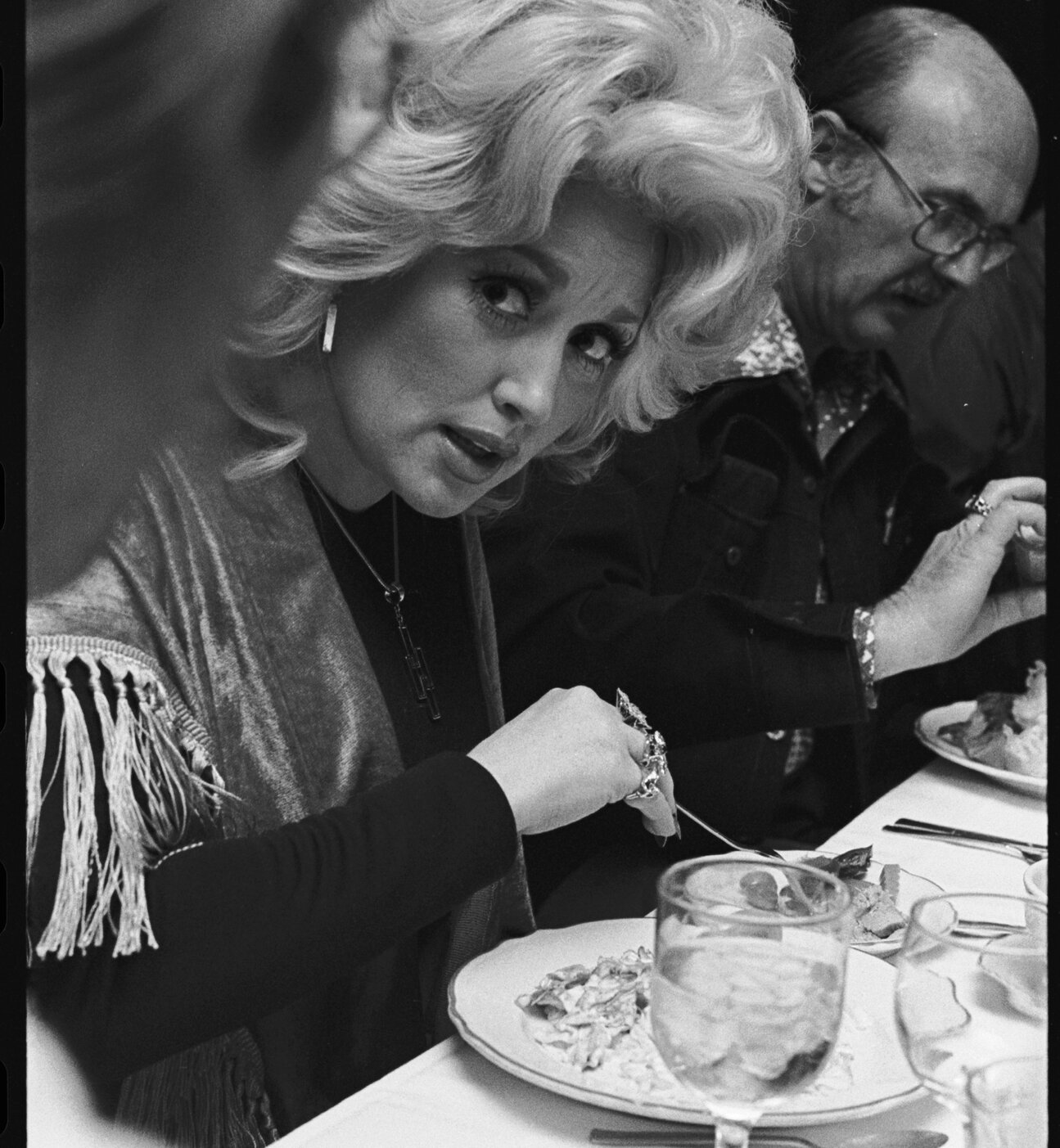 Why Dolly Parton thought getting recognized in a restaurant was 'the hardest thing'
When Rolling Stone writer Chet Flippo met up with Parton in her hotel room, she was reading a book on fasting. As soon as he settled in, she threw the book down and said: "Have you had supper yet? Well, let's go down to the restaurant. I am sick and tired of fastin'. I want some food." And off they went.
At the restaurant, Parton ordered stuffed shrimp and strawberry pie. During the meal, three people approached the "Jolene" singer for autographs. As they walked away, Parton explained why interacting with the public when she was out to eat was "the hardest thing."
"Just about the time you get somethin' chewed up real good, just when you got it good in your teeth and everything, they come up for an autograph and you got mashed potatoes on your thumb. I never go anywhere without bein' recognized. But," she shrugged, "that's part of success."
In 1978, Dolly Parton fans began to get 'rowdy'
When Parton was interviewed by Playboy Magazine a year later, her fame had risen to new heights. She wasn't just getting recognized whenever she went out — fans would sometimes trespass on her property.
"We do have fans that jump the fence," she said, according to the book, Dolly on Dolly: Interviews and Encounters with Dolly Parton. "That's not a very polite thing to do, but I don't get bent out of shape over it. I just figure if it's that important to somebody, least you can do is try to be nice."
At concerts, fans were starting to get "rowdy," which Parton noted was "kind of frightening."
"It is getting so now the crowds are getting wilder and there are a lot of younger people and a lot of pushing and shoving," she said. "Some people get overexcited. They can run over a kid and bust his brains out or something without meaning to."
Additionally, Parton wasn't a stranger to receiving all kinds of fan mail — many of which came from incarcerated individuals.
"Usually they are very nice letters," she said. "Sometimes they get a little horny."
Dolly Parton's fans keep her working
Parton is currently 75 years old. She has every right to hang up her sequined cowgirl boots and enjoy a well-earned retirement. But she continues to perform all over the world and run her many businesses. She told USA Today that her fans inspire her to keep at it.
"I love the fans," she said. "I love that energy. It just really is restoring. You know when you're first in love, how it energizes you? I get that from the fans. That's a great empowering, restoring kind of energy. I think entertainers are addicted to that feeling. It's … just knowing that you can do something to change somebody's life or make somebody happy, even if it's just for an evening."