How Often Does Dolly Parton Go to Dollywood?
Dolly Parton is a partial owner of the Dollywood amusement park, but how often does the country star visit the attraction?
Many Dollywood guests likely have one question in mind when they visit the theme park: Will Dolly Parton be there? The country legend jointly owns the attraction with Herschend Family Entertainment, so one might assume that she frequents Dollywood. But how often do Dollywood guests really get a chance to see Parton at the park? Here's what we know.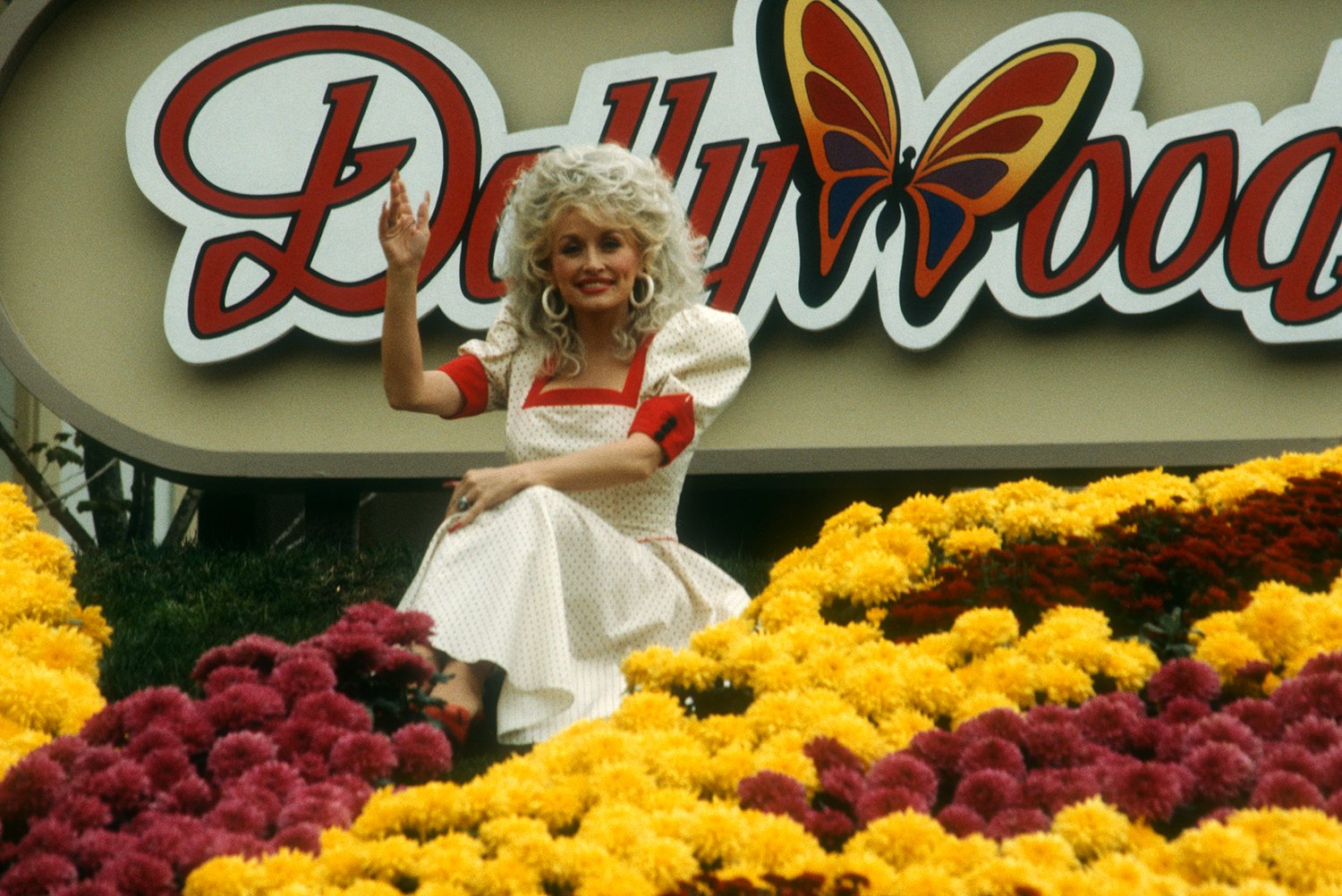 Dollywood plans to expand over the next decade
In June 2021, Parton revealed that Dollywood had developed a 10-year expansion plan. In fact, the Dollywood Company has already put the plan in motion with the HeartSong Lodge and Resort, which will open in 2023. According to the company, the "reimagined Smoky Mountain Lodge" will have themed suites, indoor and outdoor pools, an outdoor meeting space, and more.
Parton told Travel + Leisure that Dollywood, located in Pigeon Forge, Tennessee, has "come a long way" since it opened in 1986.
"This was always my dream, of course, and I remember when we first opened, I was worried that nobody was going to show up, and now we're worried too many [are] going to show up… That's why we have to always keep expanding," she said.
When it came to her favorite attraction, Parton said she loves every part of Dollywood.
"It's all near and dear to me — it's like having kids — you have some [that are] prettier than others, but you love them all, and you think they're all pretty, right?" she told the publication. "I love everything about the park, so it's hard for me to pick out one particular thing." 
Does Dolly Parton ever visit Dollywood?
It seems clear that Parton is very proud of the theme park, so one might expect to see her there often. According to the Dollywood Parks and Resorts blog, the "9 to 5" singer has made quite a few appearances at Dollywood in the past; sometimes, she attended multiple events in a year. However, the coronavirus (COVID-19) pandemic changed Parton's routine.
Parton stopped visiting Dollywood for several months during the pandemic, but she vowed to return when she was fully vaccinated. In May 2021, she finally revisited the park alongside Good Morning America's Robin Roberts, WVLT reported. At the time, Dollywood celebrated its Flower & Food Festival, which saw the park covered in 500,000 flowers.
During her visit in May, Parton checked out the Coat of Many Colors sculpture, which she said made her "emotional." She also performed the hit song of the same name.
According to the Dollywood blog, Parton often visits when there's an event, such as the park's annual grand opening and the Pigeon Forge Music in the Mountains parade. However, she also has been known to make surprise appearances.
What happens when Dolly Parton is in Dollywood?
When Parton does visit Dollywood, what's it like? According to the blog, the attractions can get crowded on those days, but the goal is for guests to have a chance at seeing the country legend in a fun way. In the past, Parton has performed on stage with special guests, rode in parades, and more.
"The main goal of any public Dolly visit is to spread the word about Dollywood through the media and to allow our guests to see Dolly at the park," the blog said. "That opportunity might be a surprise walk-on to a show, or it could be a ride through the park in her antique car."
However, there's one thing Dollywood guests may never see Parton do: ride the rollercoasters.
"I have a tendency to get motion sickness. Also, I'm a little bit chicken," she once told The New York Times. "With all my hair, I got so much to lose, like my wig or my shoes. I don't like to get messed up. I'm gonna have some handsome man mess it up. I don't want some ride doing it."