Dolly Parton or Her Goddaughter Miley Cyrus: Who Has the Higher Net Worth?
Dolly Parton and Miley Cyrus are highly successful celebrities and household names. But which one of the multi-talented women has the higher net worth?
Let's take a look at Parton's and Cyrus' sources of income and see which one has the greater total assets.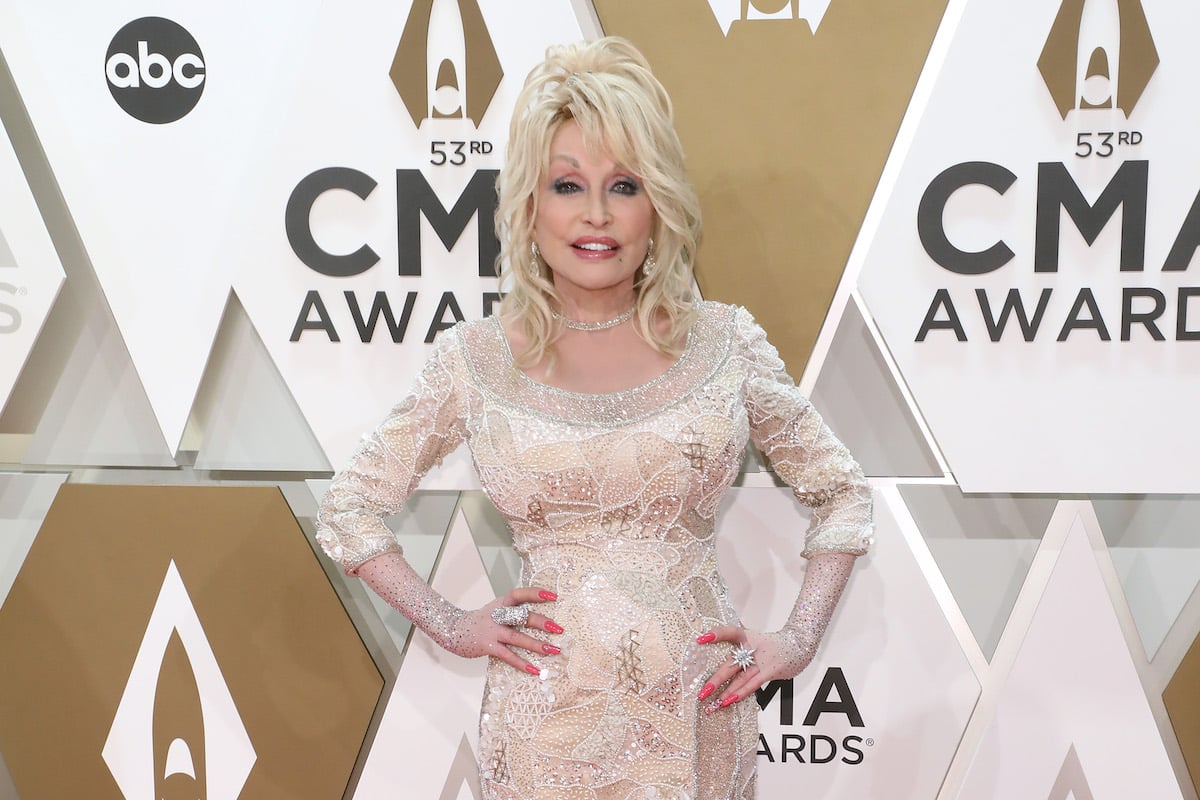 Dolly Parton's net worth
Singer, songwriter, actor, author, philanthropist, and entrepreneur Dolly Parton has been in the music industry for over 50 years and has accumulated a great deal of wealth in that time. 
According to Celebrity Net Worth, she has had 41 top-10 country albums and 25 number one singles. Her biggest hits were "9 to 5" and "I Will Always Love You," which Whitney Houston famously covered.
Over her long music career, Parton has sold more than 100 million albums as a solo artist. She has her own theme park called Dollywood, which has about 3 million guests each year. The "Jolene" singer has raised and donated hundreds of millions of dollars to various charities.
As of 2021, Parton has an estimated net worth of $650 million.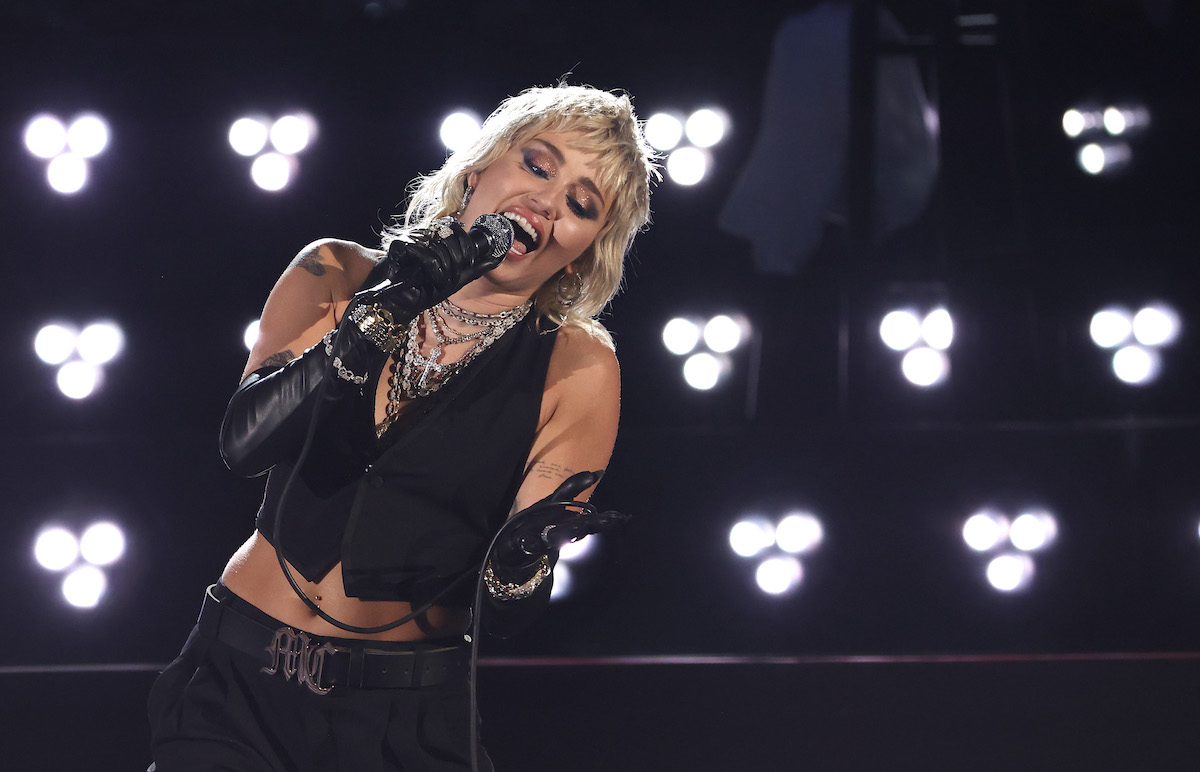 Miley Cyrus' net worth 
Cyrus is following in the footsteps of her famous godmother because she, too, is an actor, singer, songwriter, and philanthropist. 
The "We Can't Stop" singer got her big break playing the lead role in the popular Disney Channel TV show Hannah Montana. Before that, she played a small part in her father Billy Ray Cyrus' TV series, Doc.
Cyrus recorded music as Hannah Montana, but she also started releasing music under her own name in 2007. The "Prisoner" singer has made several successful solo albums, including 2013's Bangerz, 2017's Younger Now, and 2020's Plastic Hearts.
Cyrus has acted in Netflix's Black Mirror, and she was a coach on NBC's The Voice. She launched the Happy Hippie Foundation, a non-profit organization focused on helping the homeless and the LGBTQ community. She also created the Instagram show "Bright Minded" during the Coronavirus pandemic to encourage viewers to seek help for their mental health. 
According to Celebrity Net Worth, Cyrus has an estimated net worth of $160 million. While she is highly successful by any standard, she will have to put in a few more years of work to accumulate the same wealth as her godmother.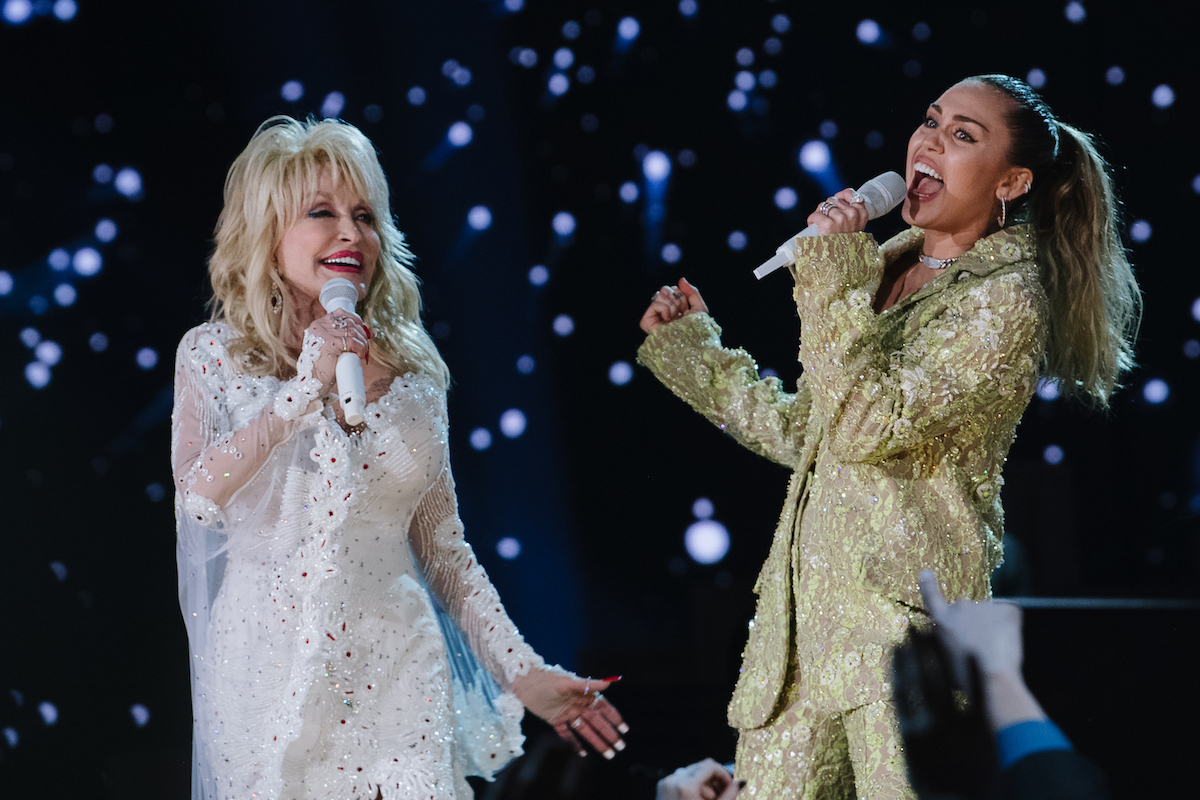 Why is Dolly Parton Miley Cyrus' godmother?
Technically, Parton is Cyrus' "unofficial" godmother. Parton gushed about the Hannah Montana star to ABC and explained why her parents wanted the "9 to 5" singer to be her godmother. 
"I'm her honorary godmother. I've known her since she was a baby. Her father is a friend of mine. And when she was born, he said, 'You just have to be her godmother,' and I said, 'I accept.' We never did do a big ceremony, but I'm so proud of her, love her, and she's just like one of my own."
Miley Cyrus' father is Billy Ray Cyrus, who co-starred with her on Hannah Montana (playing her father) and is also a country music star. 
Parton and Cyrus share a mutual admiration. Cyrus wrote a glowing essay about her godmother when she was named one of the most influential people of the year by TIME magazine in 2021. 
Cyrus wrote (via Today), "There's a theory that you shouldn't meet your heroes, but I wish everyone had the chance to meet Dolly Parton, because she's even better than your sparkliest dreams.
"She may be my fairy godmother, but I think she's that to everyone else too. I am happy to share her with the world."