Dolly Parton on Going Through Puberty: 'They Come In When I Was Eight'
In addition to her incredible songwriting and storytelling, her unique voice, and captivating presence, Dolly Parton has long been recognized by her famous hourglass figure. In an interview the "Jolene" singer did with Cosmopolitan back in 1979, she said she'd been shaped like that the majority of her life. And it wasn't all it was cracked up to be.
"They hurt," she said of her breasts. "I get aches [in my neck], from carryin' the weight."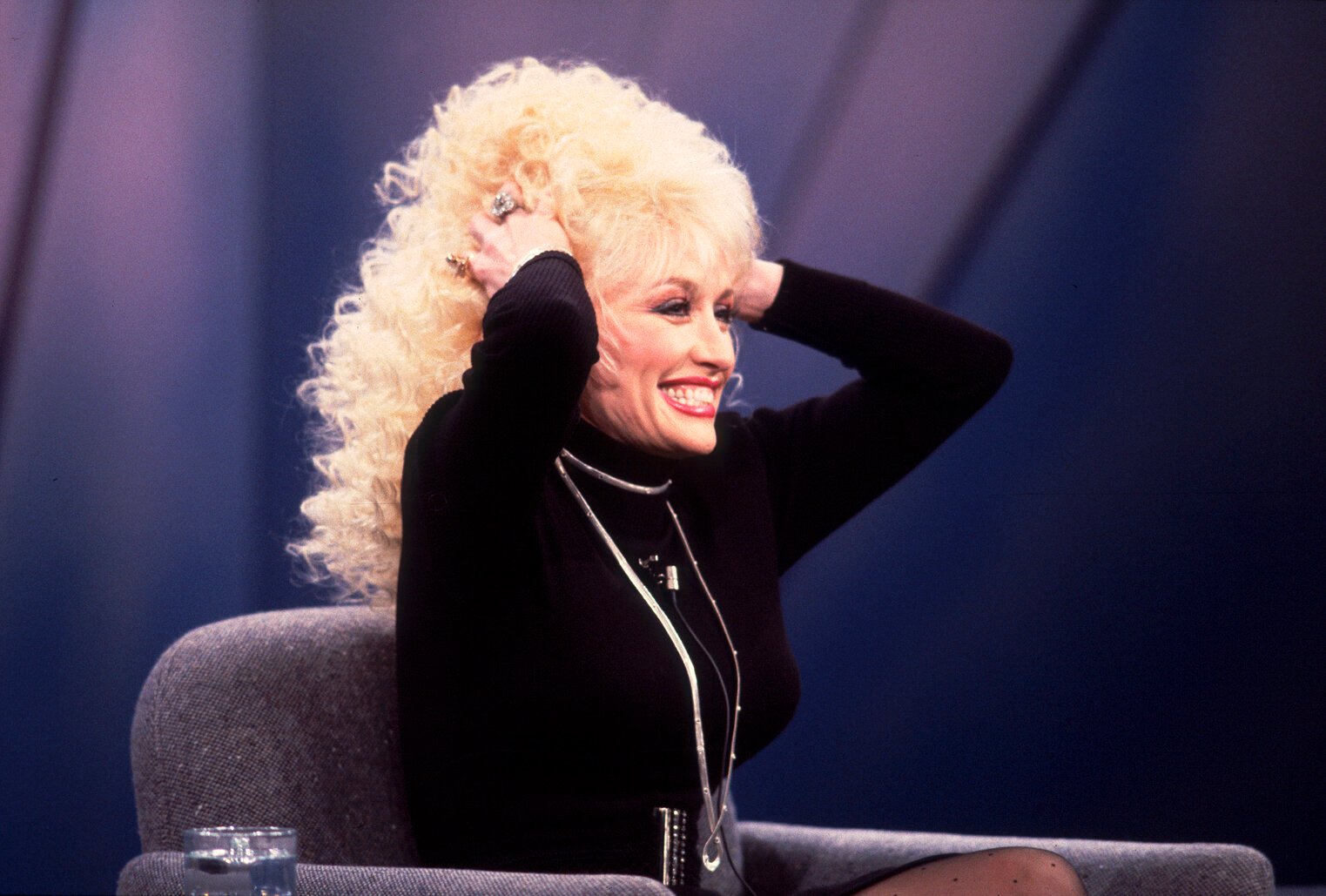 Dolly Parton's childhood
Parton and her siblings grew up poor in the mountains of East Tennessee.
"I was one of 12 kids," she told Cosmo, as recorded in the book Dolly on Dolly. "We were poor, but we were so rich in love. We all lived in three rooms, we had three beds in a room. We all slept together, just piled in, didn't matter if it was boys or girls."
When Parton was a teenager, she was drawn to glitz and glam. But, as a child, she was a tomboy who enjoyed playing with her brothers in the nature that surrounded their small home.
"That surprises people, that I was sort of a tomboy," she said, "…always out in the fields, chasin' butterflies. That's how come I love butterflies so much, and I sing about them all the time."
Dolly Parton on going through puberty as a young girl
Parton went through puberty on the early side.
"They come in when I was eight," she said, again, referring to her breasts. "Yes, I've had titties since I was eight. Got my period when I was nine. I just grew up real quick. Took after my father's people, more than my mamma's. I looked grown-up when I was 11."
RELATED: Why Dolly Parton Stopped Wearing a Bathing Suit in the 1970s
It was about that time that many of her classmates began developing crushes on the young Queen of Country.
"I was purrfect," she said. "Purr-fect for country, that is."
How Dolly Parton learned about the birds and the bees
In a 1978 interview with Playboy Magazine, Parton was asked how she learned about "the facts of life."
"It's somethin' I learned in the barn," she laughed, referring to the barn she went to school in. "I probably shouldn't say this, but it's just the truth: We were always just findin' out things on our own. We had uncles and cousins that were maybe two or three years older than us that knew a lot of stuff. When they would come to visit us, they'd teach us all kinds of meanness or tell us about this or that. And soon as we got a chance, we'd try it."
RELATED: Dolly Parton Reveals the Length and Color of Her Real Hair
Parton never felt sex was a taboo — "We just never did have a bunch of hang-ups."
"We were real curious," she said. "A lot of people won't admit it, but I just always had an open mind about sex. We all did. It was not a vulgar thing."