Dolly Parton Got the Inspiration for '9 To 5' From Clicking Her Fake Nails
It's impossible to think about Dolly Parton's catalog of songs without eventually thinking about "9 to 5". The catchy country tune served as the theme song for the eponymous 1980 film which also featured Parton. The song earned the singer an Academy Award nomination and four Grammy nominations including a win for Best Country Song and Best Country Vocal Performance, Female. Furthermore, the song is still considered to be a classic workplace anthem 40 years later.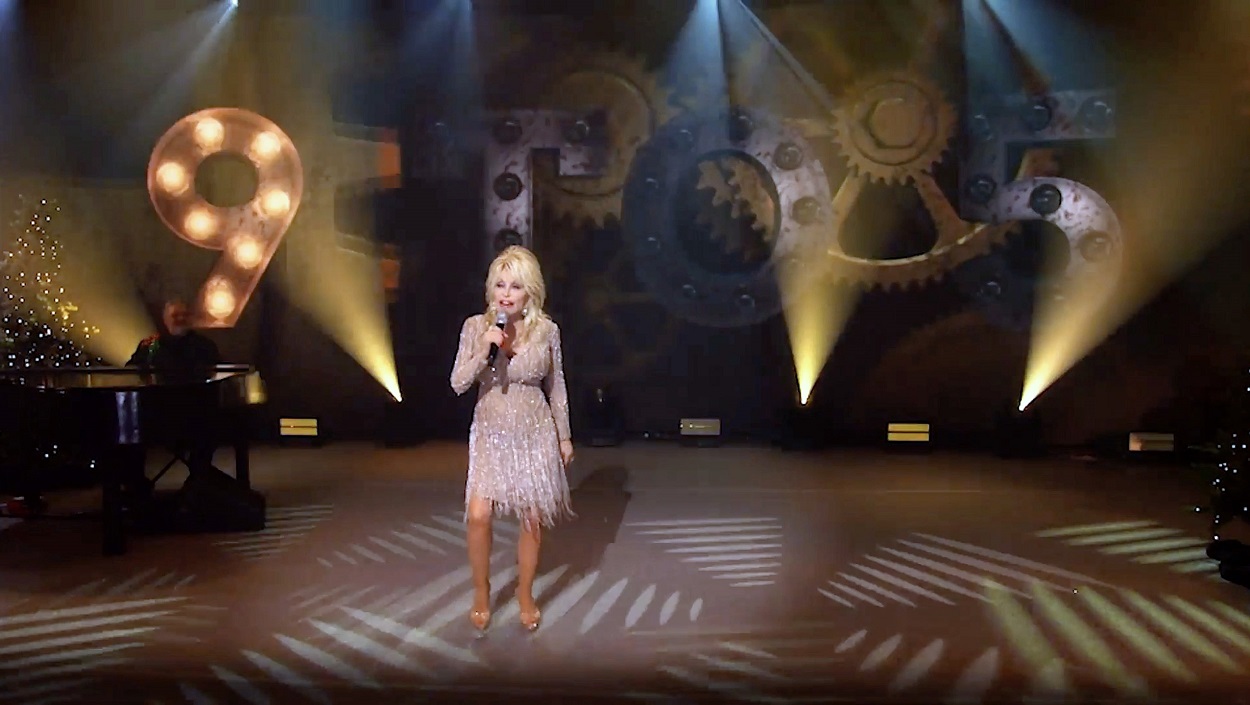 Funnily enough, Parton wasn't too interested in doing movies when she offered a part in 9 to 5. In an interview with Vanity Fair, Parton confessed that it was her love for Jane Fonda and the agency that the job provided her with that ultimately led to her accepting the role. The "Jolene" singer revealed that one of the caveats of her contract was that she be allowed to write and record the theme song of the film. Thus, she got to work dreaming up a tune the would perfectly compliment the film.
Why Dolly Parton agreed to do the '9 to 5' movie
"I was beginning to really blossom, as a human being, as an artist, as all the things I dreamed being, coming into my own, and having some control," Parton shared about her experience on the set of 9 to 5. "Because part of my deal with Jane [Fonda] was that I would do it, but I said 'I have to write the theme song and I get to record it. That was part of my deal."
RELATED: Dolly Parton 'Almost Had a Heart Attack' When She Heard Whitney Houston's 'I Will Always Love You'
While on set, the Hannah Montana alum shared that she observed what was happening to get ideas for the tune. But it was ultimately her acrylic fingernails that provided the inspiration for the iconic song. "Every day on the set I just watched what was going on," Parton shared. "And I have these acrylic nails and they sounded like a typewriter to me. And it [the movie] was all about secretaries."
The 'Jolene' singer used her acrylic nails to help create the song
Parton continued to observe her surroundings, coming up with lyrics for "9 to 5" to the beat that she'd created by clicking her nails together. "Every day I'd pick up different stories, different things I'd see the women doing and I'd go back to my hotel room at night, get my guitar, and play it and put it down on tape. So it was over a period of time I wrote the theme song, just kind of playing off of all the girls."
When it came time for Parton to record "9 to 5", she enlisted the help of all the women on set as well as her trusted nails for an accompaniment. "When I got ready to record it, I brought all the women, not the men, just all the women because it was about the women in the workplace," Parton revealed. "And everybody on set, even the script girls, whoever they were, I brought them all down to the studio to sing on it with me. And I played my nails on a separate track and it says 'Nails by Dolly', which I think is funny. So all through the years now I have to play my nails."
Parton's creativity and talent is truly legendary
It's pretty incredible to think that Parton's nails served as the inspiration for one of her most iconic songs. It's even more fascinating that her nails have served as one of the main musical instruments for "9 to 5" throughout the years. It just goes to show that when you're talented, you can make almost anything work for you.