Dolly Parton Hand-Delivered a Check After Hearing About Pay Disparity at Her Company
Dolly Parton is a much-loved public figure for a reason. When she learned about a gender pay gap at her company, she was quick to write it.
Dolly Parton started her career as a musician, but she's expanded into doing so much more than that. She's acted in films, opened a theme park, and co-founded the production company behind Father of the Bride and Buffy the Vampire Slayer. When she learned of a pay disparity between the male and female producers on Buffy, Parton stepped in.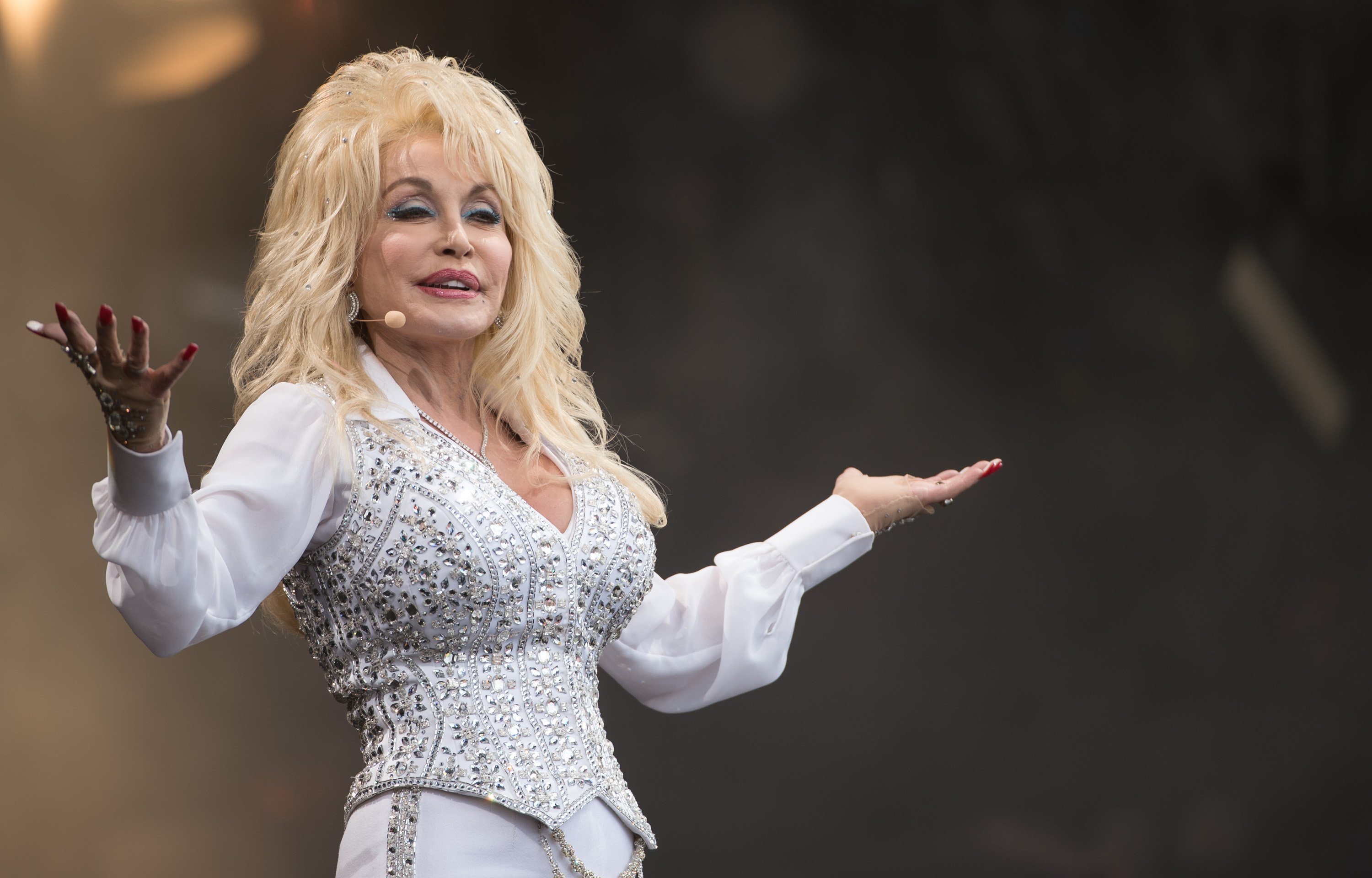 Dolly Parton has a production company
In 1986, Parton and her former manager Sandy Gallin founded Sandollar Productions. The company specializes in independent movies and television programs. It produces a good deal of Parton-led flicks, such as Dolly Parton's Heartstrings, Straight Talk, and Christmas on the Square.
The company doesn't just specialize in Parton's work, however. It has also produced the Father of the Bride movies, Fly Away Home, Kicking and Screaming, and the original Buffy the Vampire Slayer movie.
She heard of a pay disparity between producers
The film version of Buffy the Vampire Slayer, which came out in 1992, was a critical failure. Despite the negative reviews, Sandollar executive producer Gail Berman believed the story had merit, it just was better suited for television. The series ran from 1997 to 2003 and was far more successful. Though Parton's name does not appear in the credits, Sandollar does. 
Though Berman helped champion the project, which found critical and financial success and scored a spinoff series, she received a lesser cut of royalties than the male producers. Berman told The New York Times that Parton invited her out to lunch. While eating Caesar salads, Parton shared that she was disappointed to learn of the disparity in royalties.
To make up for this, Parton handed Berman a check. Berman, who has enjoyed a long and successful career, says that this moment was foundational for her. Seeing another woman go so far out of her way to champion her was impressive, especially in the 1990s. She says the moment has stuck with her for the rest of her career.
Dolly Parton has often spoken out in support of women in the workplace
Parton, who runs a successful business, has spoken about how women deserve better treatment in the workplace. The musician starred in 9 to 5, a workplace comedy about three women who decide to get revenge against their misogynistic boss. In 2019, Parton said that she believes the film made an impact on the treatment of women but that there's still a long way to go.
"[That movie] did a lot of good, but evidently didn't do enough good because we're going to always have the same problems in the workplace with women and men," Parton told ABC News. "I still believe that women should get paid equal and should be treated with respect. I'm all about that. And like I say, I don't get out and have to preach it or march in the streets. I write about it."
Equal pay is something that Parton has believed in for the entirety of her career.
"It's not all about money," she said. "I count my blessings more than I count my money, but I need to count my money, too."