Dolly Parton Has Different Clothes to Match Her Houses
Dolly Parton is known for her unique style. It's not unusual for her to be in a colorful, sparkly outfit and high heels. She cares about fashion so much that she even has special outfits for when she's at home. It was revealed that the country music singer has different clothes to match each of her houses.
Dolly Parton doesn't wear sweatpants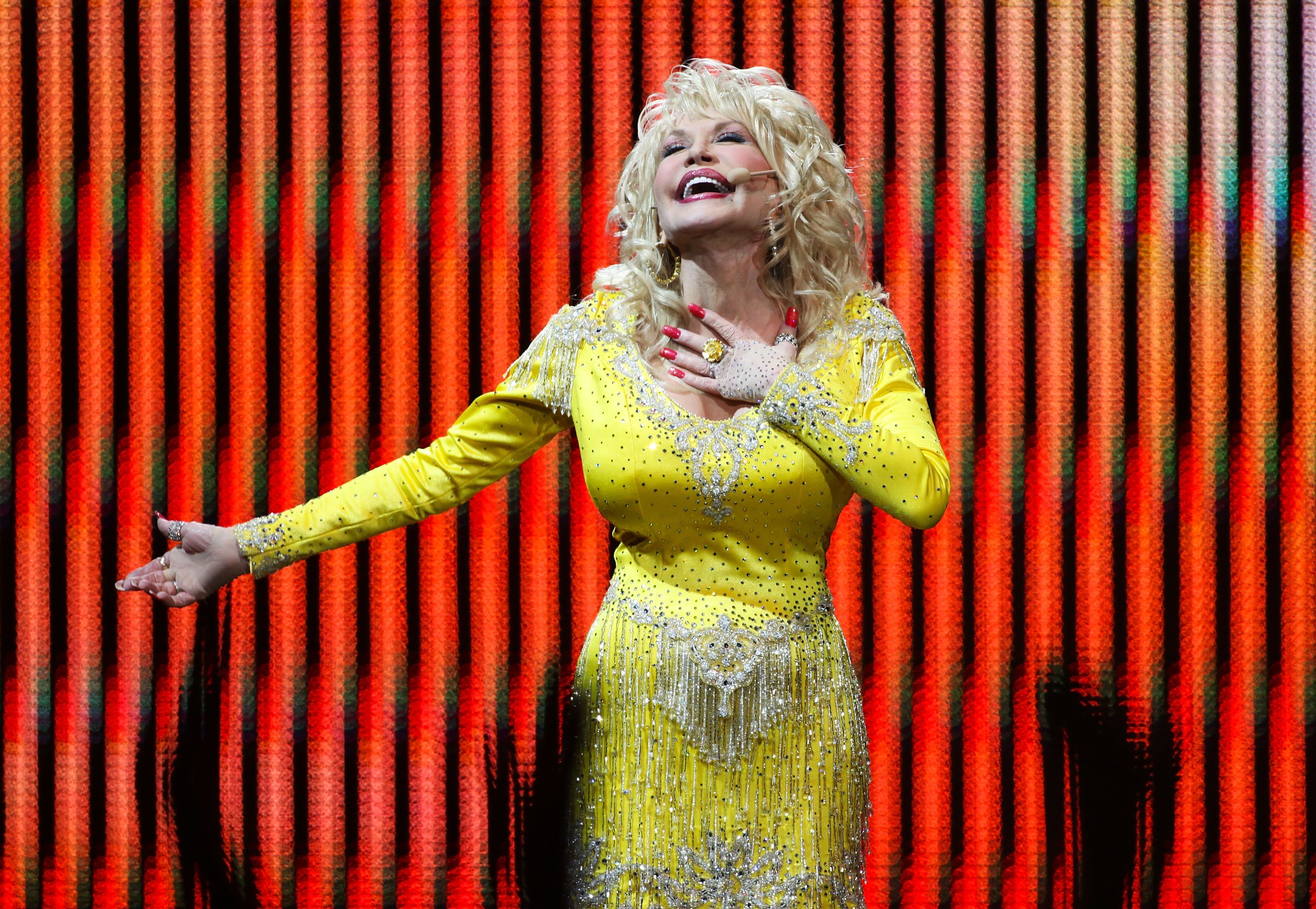 If you visit Parton at home, you won't catch her in sweatpants and a sweatshirt. During an interview with the Wall Street Journal magazine, the singer says she doesn't like to wear sporty clothes.
"I don't wear sweatpants," says Parton. "But I do like to be comfortable like everybody else. I have my own little house clothes, like a little dress-type teddy, a long teddy, then I have a little jacket or shirt to match if I get cold. I call them my baby clothes because they're soft like a baby. But I don't wear sweat clothes."
Dolly Parton's outfits
Parton likes to be fashionable no matter where she is. It was revealed during her W magazine interview that the singer has special outfits for each of her homes. Steve Summers, Parton's creative director for more than 30 years, helps design her outfits. She has what Summers refers to as "home clothes." He makes sure the singer stays glamorous all day, even on her day off. He even pays special attention to Parton's shoes.
"I design all her home clothes to match her houses," Summers tells W. "For the lake, a soft jacket will have flamingos embroidered on it; for the townhouse, the colors will match the shades of the rooms. And, of course, her shoes will also be dyed to be the same as the clothes."
Dolly Parton says her 'overexaggerated style' was patterned after 'the town tramp'
Parton has a sense of humor when it comes to describing her style. She tells the Wall Street Journal that she would call her style "glamorous trash." She admits when she was beginning to work on her style, she tried to look like the prostitutes she used to see in her town when she was a child.
"My own overexaggerated look came from a serious place I've often spoken about: the town tramp in our little country hometown," says Parton. "They called her trash, but to me, she was absolutely beautiful. She wore colorful patchwork skirts and pretty blouses and showed a little cleavage and had red nails and piled-up blond hair and red lipstick and high heels."
Parton tells the publication that she thought the prostitute in her town was attractive. People would look down on the woman, but Parton says she didn't have a negative view of her. Instead, she admired her beauty and style.
"She was the prettiest thing I'd ever seen," adds Parton. "When everybody would say, 'Oh, she's just trash,' I'd say, 'Well, trash is what I'm going to grow up to be.' And I guess my look is glamorous trash!"
Follow Sheiresa Ngo on Twitter.