Dolly Parton Has Some Scandalous Plans for Her 75th Birthday
Pop culture icon Dolly Parton has stayed busy during the pandemic. She's released new music that has put her at the top of the charts. She started a popular trend on social media. And, her thoughts on the civil unrest inspired a beautiful piece of artwork. Now, Dolly is just months away from her 75th birthday on January 19, 2021. She's got some scandalous plans for the celebration – all she needs is some cooperation from Playboy magazine.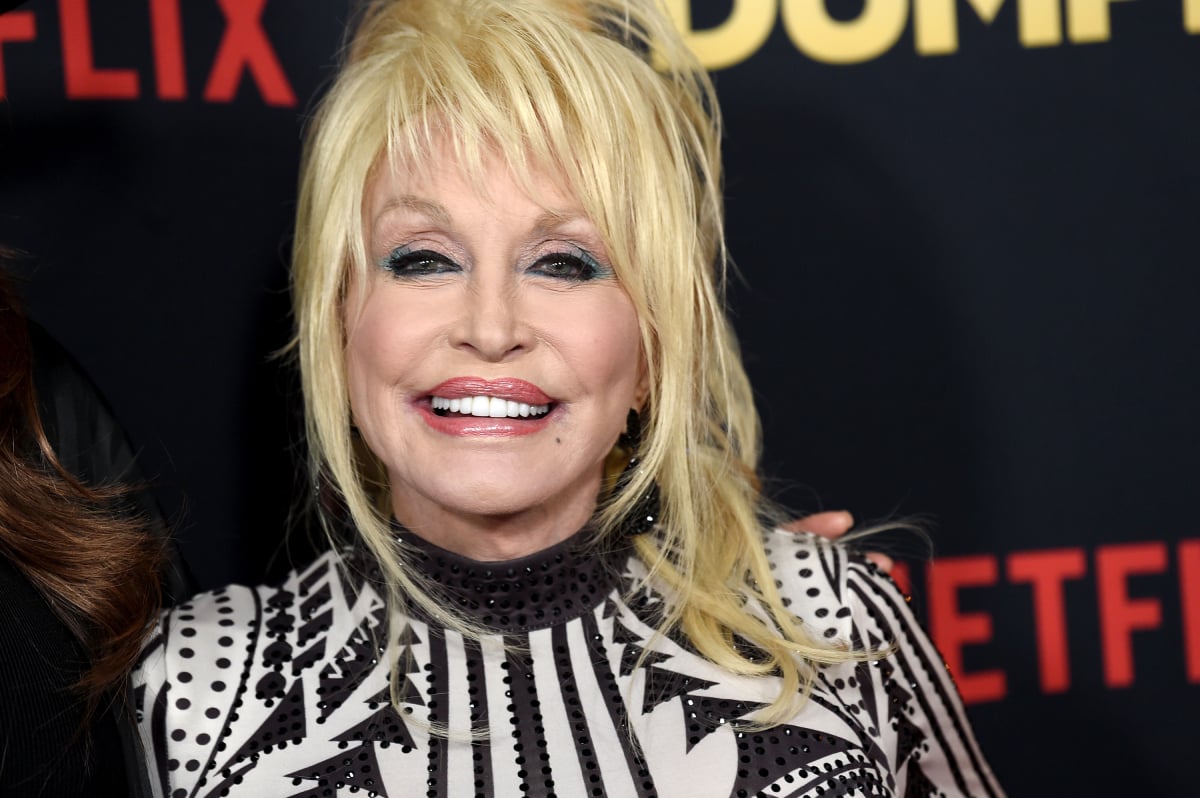 Dolly Parton recently achieved her first number 1 on the Christian music charts
The music legend has had a legendary 53-year career in country and pop music. But in 2020, she hit number one on Billboard's Christian Airplay chart. Dolly's duet with Zach Williams tilted There was Jesus hit the top spot on September 12. This is the first time the Grammy winner has achieved a number one hit in the genre.
"Having a No. 1 record at any time is a great thing, but having a No. 1 faith-based record during these crazy times is even greater," Parton told Billboard. "I feel humbled and blessed to be part of this wonderful song with Zach Williams. It does my heart good to know that we have touched the lives of so many people."
During her career, Dolly has reached number 1 on numerous other charts. This includes topping the Hot Country Songs chart 25 times, the most among women. She's also hit number 1 on the Top Country Albums chart seven times. And, she's had two number 1 hits on the Billboard Hot 100.
The country music legend inspired a Black Lives Matter mural
According to MyModernMet, when the civil unrest heated up this summer, Dolly's words inspired a beautiful piece of art. She made a memorable comment about the protests when explaining that she understands people have to make themselves known, felt, and seen.
"Of course Black lives matter. Do we think our little white a**es are the only ones that matter? No!" Dolly said.
Her remarks made headlines, and they inspired artist Kim Radford, a Nashville-based muralist. Radford was already working on a Dolly-inspired piece on the side of a music venue when she found a news article featuring the BLM quote.
Radford said the quote was "so sassy" and Dolly treated the situation like she always does, lovingly and perfect.
At the beginning of the pandemic, Dolly showed off her sassy side when she inspired a social media challenge. She shared a four-square meme of different profile pics for Linked In, Facebook, Instagram, and Tinder. In the caption, she wrote, "Get you a woman who can do it all."
Dolly Parton wants to pose for 'Playboy' again for her 75th birthday
In Dolly's meme challenge, her Tinder pic was her 1978 Playboy cover that featured the singer in a bunny costume. Earlier this year, she told 60 Minutes Australia that she would like to pose for the magazine again to celebrate her 75th birthday.
"Well, I don't plan to retire. I just turned 74 and I plan to be on the cover of Playboy magazine again," Dolly said. "I did Playboy magazine years ago. I thought it would be such a hoot if they'll go for it — I don't know if they will — if I can be on the cover again when I am 75."
When she posed in 1978, Dolly had very specific parameters for the photoshoot. She didn't pose naked, and she refused to do a layout. She explained that all anyone sees is her in the bunny suit, with her "boobs sticking out a little."
Dolly says she could probably use that bunny suit again for her next photoshoot – if Playboy agrees – because her "boobs are still the same."