Dolly Parton Has Talked With Playboy About a Possible 75th Birthday Shoot
Dolly Parton is past the age when most people would retire from their career, but the singer never seems to slow down. This past year alone, she released new singles as well as a Christmas album during the pandemic.
Now, Parton reveals she has more exciting plans up her sleeves: A possible shoot with Playboy for her 75th birthday in January 2021. In fact, Parton says she has even talked to Playboy about it.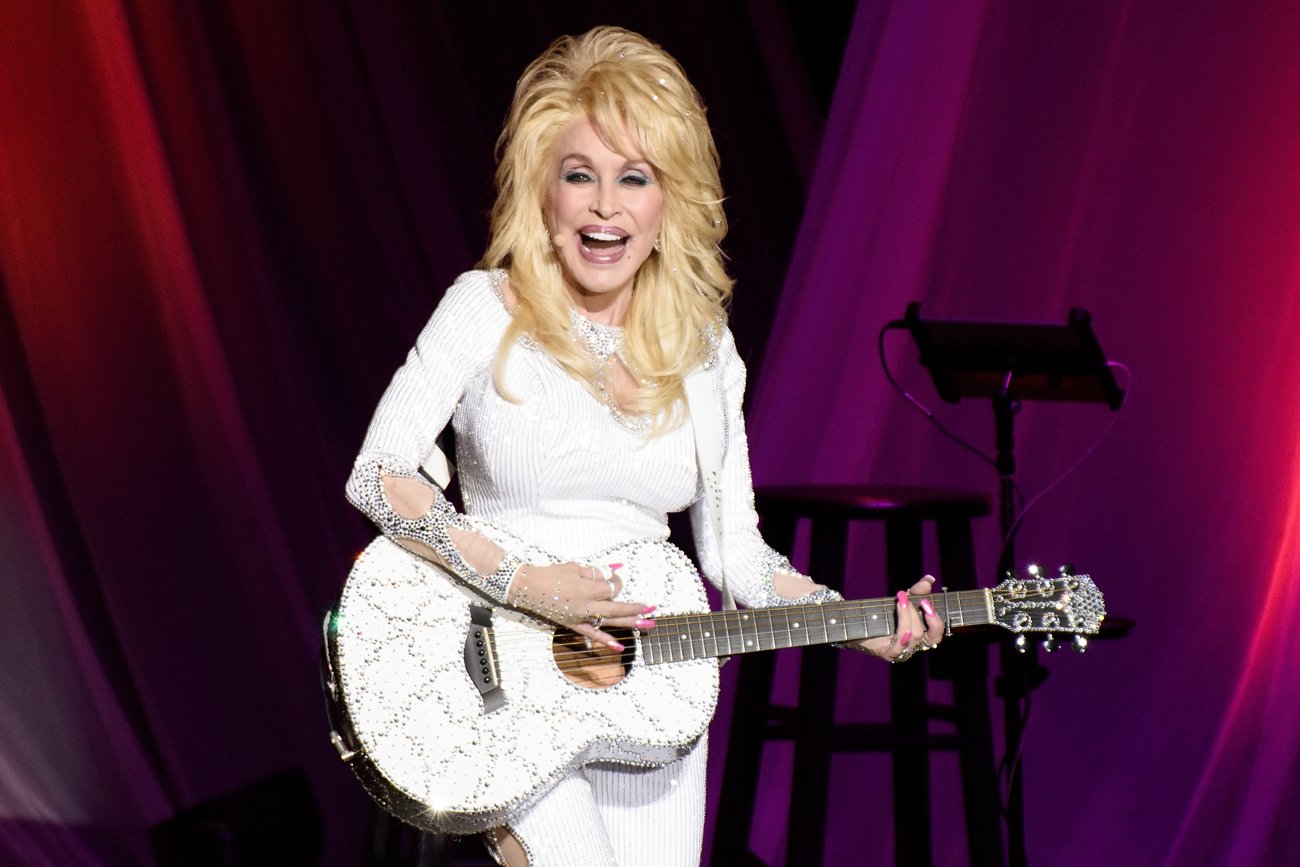 Dolly Parton is one of country music's most legendary artists
Parton began her career in the late 1960s when she appeared on The Porter Wagner Show. She released music with Porter Wagner as a duo, and the pair had a lot of success together.
In the 1970s, Parton began topping the country charts with her own solo music, with songs such as "Joshua," "Jolene," "I Will Always Love You," "Love is Like a Butterfly," and "Here You Come Again." Her success continued well into the 1980s, and she even had breakthroughs with pop music audiences as well.
Parton's chart-topping success waned in the 1990s, but she also began to spend time focusing on her other ventures, such as acting and philanthropy.
She has been cited as a legend in country music. In fact, Parton is the most honored female artists in the country music industry, having won over 150 awards and received numerous certifications for her songs and albums.
Dolly Parton reveals she might pose for Playboy for her 75th birthday
Parton will turn 75 in January 2021. She has come a long way from when she first started out as a young singer in the 1960s. To celebrate, she has revealed that she might pose for Playboy for her birthday.
In March 2020, she told 60 Minutes Australia, "Well, I don't plan to retire. I just turned 74 and I plan to be on the cover of Playboy magazine again. I did Playboy magazine years ago. I thought it would be such a hoot if they'll go for it — I don't know if they will — if I can be on the cover again when I am 75."
Parton was previously on the cover of Playboy in 1978 in an iconic black bunny suit.
Now Parton has more updates on her plans with Playboy. She recently revealed she has even talked to the magazine about it.
"I just might do it, if I can do it in good taste and they want it [and] we'll do it along with a really good interview inside," Parton told Radio 5 Live, as reported by the Daily Mail. "So, yeah, we've talked about it."
Dolly Parton has talked about aging and being older
Parton is one icon who has not let her age dictate what she can and cannot do. In a 2016 interview with Vanity Fair, Parton shared that she lives life by a line in her song "I'm Sixteen" that goes, "You're never old unless you choose to be."
Parton said, "That is my philosophy, too. It goes to show you're never old unless you choose to be, and I will be 16 forever, just as long as you love me."