Dolly Parton Has the Best Reason for Never Doing This Before Bed
Dolly Parton is a singer, songwriter, actor, author, and one of the most recognizable faces in country music. She's known for her iconic look as much as she is for her chart-topping tunes. The fact that Parton is in her 70s now but looks far from it has many fans wanting to know all her beauty secrets.
Here are some of the "Jolene" songbird's beauty tips, plus the one thing she avoids doing at night that will surprise you.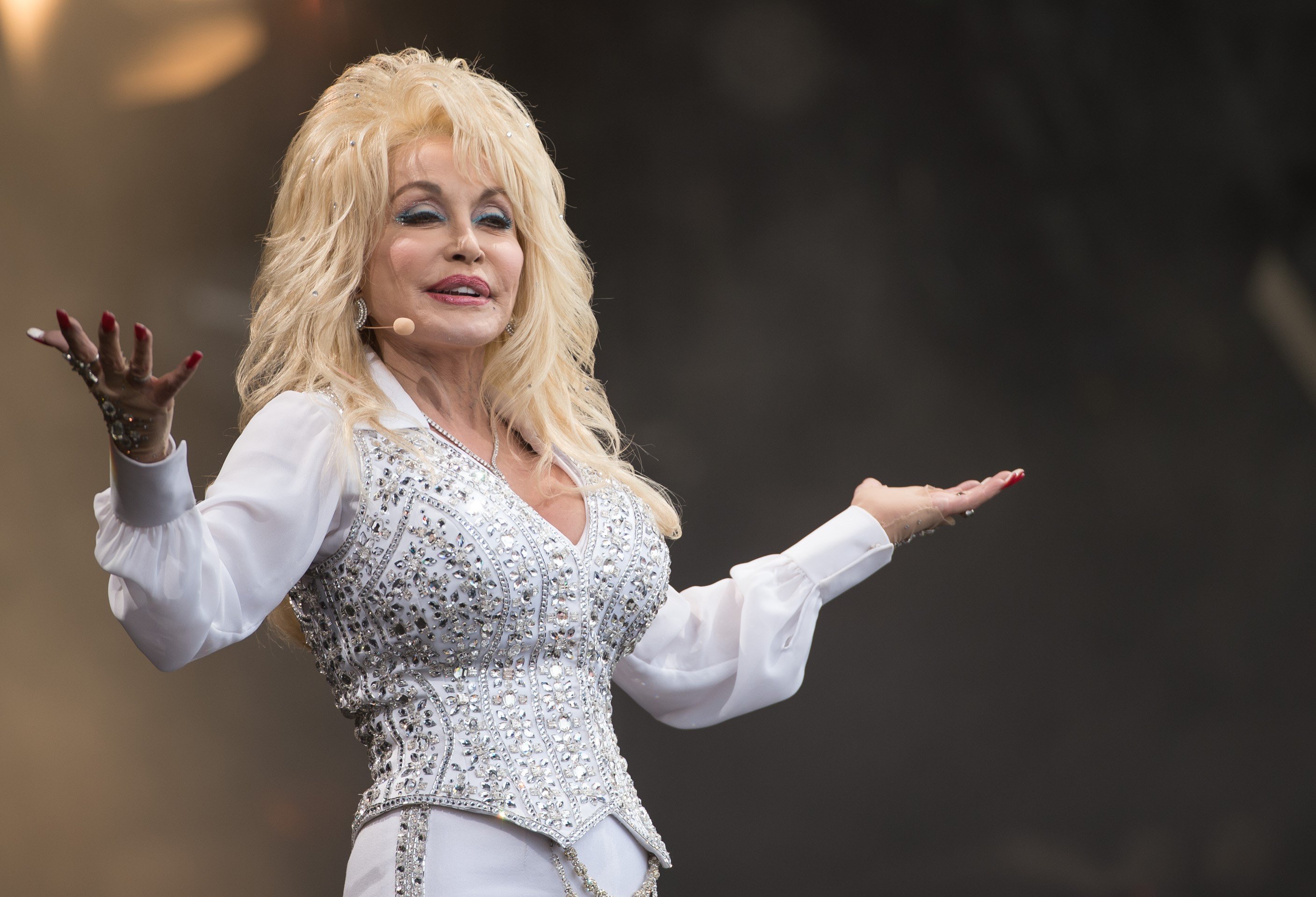 RELATED: Dolly Parton's Dollywood Fried Chicken Recipe That You Can Make At Home
Dolly Parton's beauty advice
Parton previously stated, "I think there is a little magic in the fact that I'm so totally real but look so artificial at the same time."
However, the "9 to 5" artist has confessed that she is a fan of collagen and botox and not opposed to getting plastic surgery either. When it comes to using cosmetics at home, she believes learning how to apply makeup is key not the products you use.
In an interview with Vogue Parton said, "You don't need to buy expensive cosmetics; almost anything will do if you know how to apply it. Until I was a teenager, I used red pokeberries for lipstick and a burnt matchstick for eyeliner. I used honeysuckle for perfume."
She also always grows her nails out long for extra glam telling the outlet, "My nails are my rhythm section when I'm writing a song all alone. Some day, I may cut an album, just me and my nails."
What she never does at night and why
RELATED: Dolly Parton Has a 5-Layer Casserole Dinner Recipe That You Can Try At Home
One thing Parton never does that surprised some fans and had dermatologists everywhere cringing is wash her face before bed. That's right, the Queen of Country sleeps with her makeup on.
During a Q&A with The New York Times, she offered this explanation for why she doesn't clean it off until the morning.
"You never know if you're going to wreck the bus, you never know if you're going to be somewhere in a hotel and there's going to be a fire," Parton told the publication in 2019. "So I leave my makeup on at night and clean my face in the morning."
Who inspired Parton's iconic look?
RELATED: Dolly Parton 'Almost Had a Heart Attack' When She Heard Whitney Houston's 'I Will Always Love You'
The country music superstar revealed that people in the industry have told her that she "probably [would have] done better in my career if I hadn't looked so cheap and gaudy."
Today, she is a style icon and has always been comfortable with the look she became famous for, which was actually inspired by a woman who lived in the same town she did growing up.
"I thought she was absolutely beautiful," the singer recalled. "She had those piles of bleached hair, red lipstick, nails, and cheeks, and high-heel shoes."
Parton added that she doesn't ever let what others think bother her.
"I'm not intimidated by how people perceive me," she said.