When Dolly Parton Heard Patsy Cline Sing, 'Nothing Else Registered' but Her 'God-Given Voice'
When Dolly Parton was a teenager, she was Patsy Cline perform on the Grand Ole Opry in the years before her death. Though she was scarred from a recent accident, Parton said "nothing else registered" once she started to sing.
Country superstar, Dolly Parton, debuted at the Grand Ole Opry at 13 and has now been a member for more than 50 years. And she recalls seeing other classic icons, like the legendary singer, Patsy Cline, appear on the stage in her youth.
Cline's "big deep scar" stood out in Parton's memory of her performance. But she said "nothing else registered besides her God-given voice" once she started singing.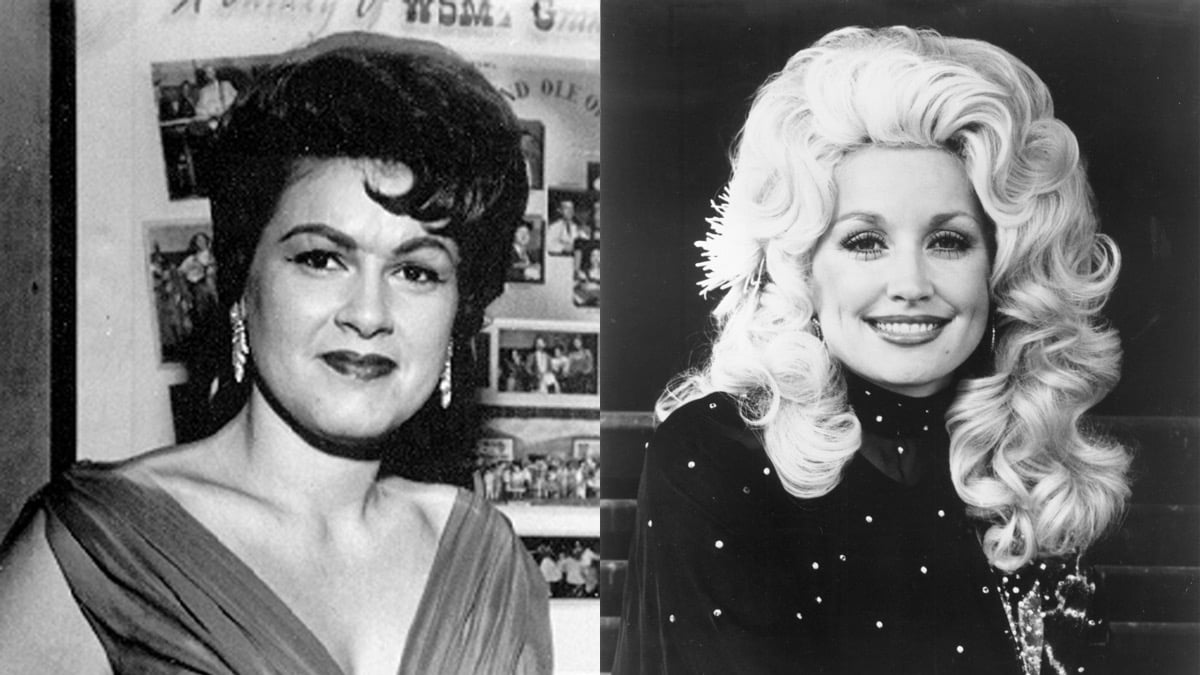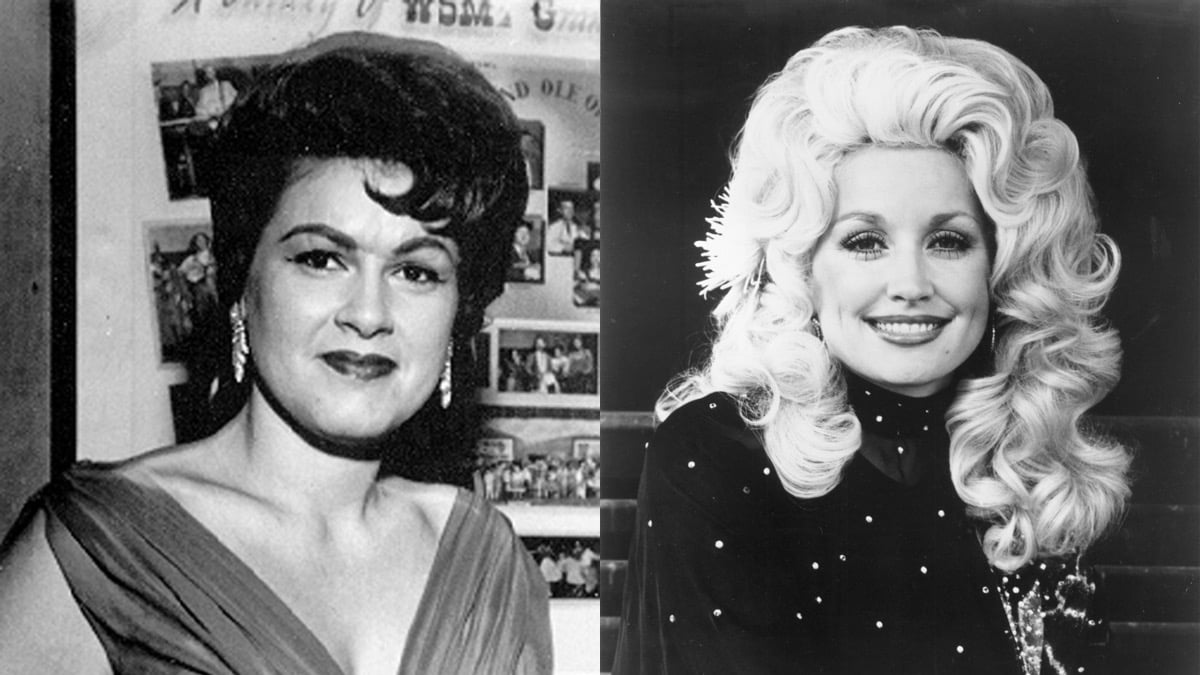 A car accident in 1961 left Patsy Cline with chronic pain and permanent scars
Tragically, Cline died in a plane crash in March of 1963. But she also survived a near-fatal car accident in June of 1961. In that wreck, she went headfirst through the windshield and spent a month in the hospital recovering.
When she went back to work, she recorded her hit, "Crazy," written by Willie Nelson, while still on crutches. After rehearsing, she is said to have nailed the song in one take. And it's still considered one of the greatest jukebox songs of all time.
The accident could have ended her career. But those who knew her said it only seemed to strengthen her resolve to achieve her dreams.
According to PBS, she performed on the Opry six weeks after the accident. Though she endured chronic pain and permanent scarring, and also balanced on crutches, she performed as a way to reassure her fans.
Dolly Parton remembers Patsy Cline's scars, 'but nothing else registered besides her God-given voice'
As a legend of country music herself, Parton remembers seeing Cline perform on the Opry at some point after her accident. "I remember standing in the wings watching all these incredible artists, people with big names, the biggest people," she recalled to The Tennessean. "I remember seeing Patsy Cline."
At the time, Cline was "scarred up" following the wreck. Parton, who was around 17 when Cline died, said there was "this really big deep scar between her eyebrows."
For a moment, she thought about "how awful that was that she got her pretty face scarred up like that."
She clarified she "just felt sorry and sad just thinking about her nearly getting killed in a wreck and how she wound up dying anyway."
But, it didn't "hurt her singing any," Parton concluded. Despite feeling bad upon seeing the scarring, Parton's feelings changed once the "Sweet Dreams" singer began her performance.
"I just remember looking at her and seeing that and then her walking to the microphone," she explained, "and her starting to sing and then nothing else registered besides her God-given voice." 
Dolly Parton paid tribute to Patsy Cline with Loretta Lynn and Tammy Wynette
Almost 30 years after Cline died, Parton and Cline's friend, Loretta Lynn, teamed up with fellow country star, Tammy Wynette, for an album called Honky Tonk Angels. They paid tribute to the legend by adding their voices to her song, "Lovesick Blues."
Parton also wrote the foreword for Lynn's memoir of her friendship with Cline, called Me & Patsy: Kickin' Up Dust.
"The first time I heard Patsy's voice, it really caught my ear," Parton noted. "She is a true stylist, and I just thought it was so very different and so unusual. I have always loved her sound."