How Much of Dolly Parton's Heartbreaking 'Daddy's Moonshine Still' Is Inspired by Her Own Father
Dolly Parton knew people whose lives were ruined by selling moonshine. Here's the singer's inspiration for 'Daddy's Moonshine Still.'
Many of Dolly Parton's songs are based on true events and real people. But, more often than not, those songs also have a good helping of poetic license. The Queen of Country's staggering 1971 song, "Daddy's Moonshine Still," tells the story of a father who dedicates his life to making and selling moonshine at the expense of his family. In her 2020 book, Dolly Parton, Songteller: My Life in Lyrics, Parton writes about how much of the song was based on her own father.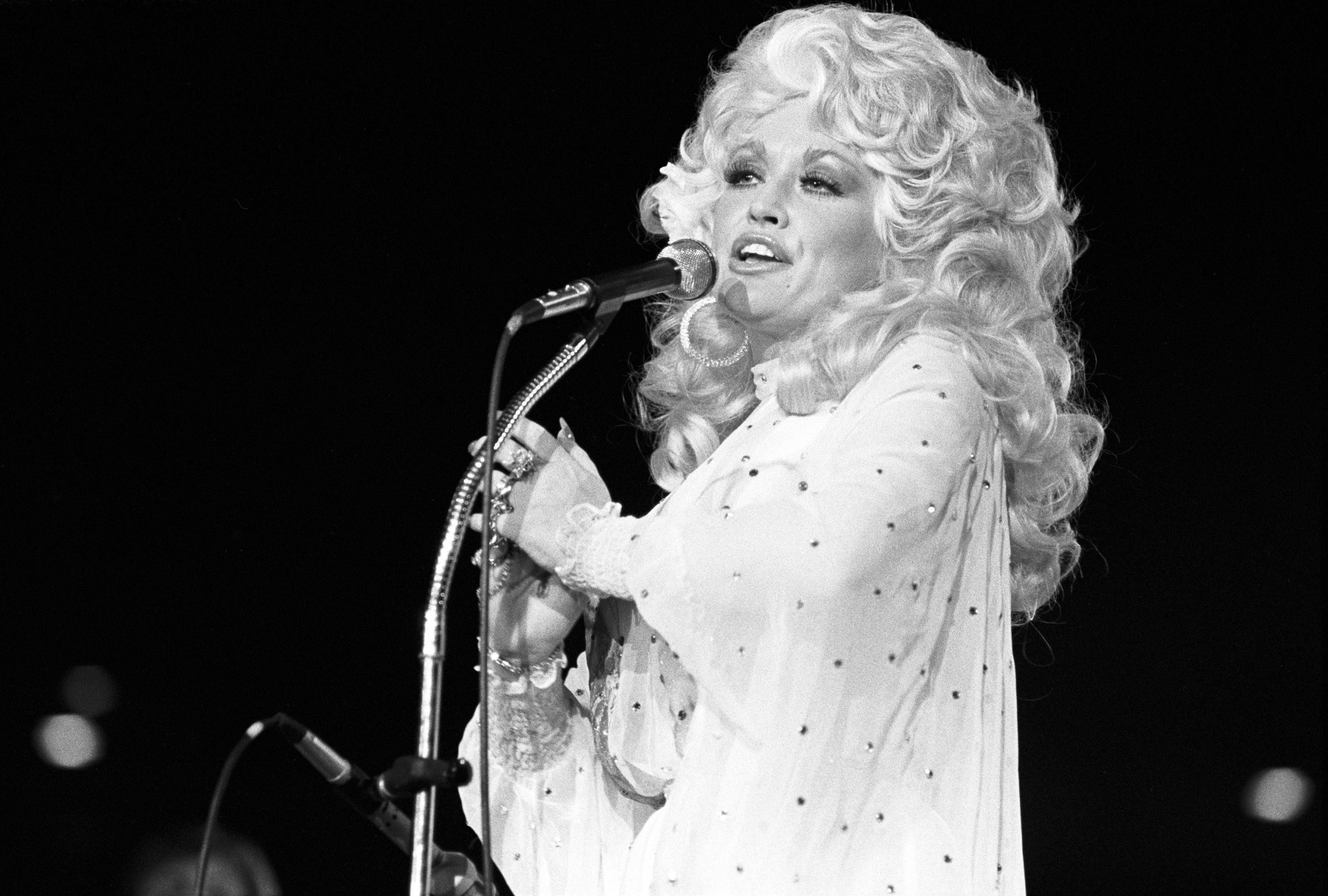 'Daddy's Moonshine Still'
"Daddy's Moonshine Still" was introduced on Parton's Joshua LP in 1971.
The song begins with the father's reputation — "Folks say my daddy wasn't much of a man for disobeying the laws of the land." His lifestyle is hard on the entire family, but especially his wife — "My daddy put the wrinkles in my mama's face." "Daddy" was sure to get all his kids involved once he "got word of the revenue" selling moonshine produced. He even had his sons drive across state lines once a week to make deliveries. But "one rainy night," the boys crashed and died. The speaker of the song, one of the man's daughters, left home as soon as she could and sent money back to her mother when she able — "how I made it, well, I'd rather not say." In the end, both the mother and father die. The mother because "she just gave up" and the father "from drinkin' that stuff."
Dolly Parton's father made moonshine
Parton knew first-hand what selling moonshine entailed. Her father dabbled in the moonshine trade, despite her mother's disapproval.
"My daddy made moonshine for a while, and Mama didn't like that," she wrote. "He didn't really want to do it, but people make moonshine in the mountains because they need the income. So Daddy did that for a time, and so did a lot of my relatives."
While the "Jolene" singer's father did sell moonshine, his situation wasn't as severe as the man's in the song. But Parton did know people whose lives were ruined by moonshine.
"It broke a lot of hearts, because not only did they make it, they drank it," she wrote. "Then they began mistreating their families—their wives and their kids. I take poetic license in most everything I write, but I could base the song loosely on things that have happened in my life."
Parton's father actually loved the song — it was one of his favorites by his daughter. "I had to sing it every time I went home," she wrote.
Dolly Parton thinks 'Daddy's Moonshine Still' would 'make a good movie'
Many of the "Down From Dover" singer's songs have a cinematic quality to them. "Daddy's Moonshine Still" is one of them.
"I love the song's story," she wrote. "I think it would make a good movie."
In fact, there's one movie that comes to mind for Parton that's similar to the plot of "Daddy's Moonshine Still."
"Years ago, there was a song and a movie called Thunder Road, with Robert Mitchum," she wrote. "The movie was about moonshine runners. It was playing at a drive-in theater, and everybody said, 'That's about us, down on Kingston Pike.' We had never been to the movies, but we piled into somebody's old car or truck and went to see it. So if that story made a good movie, I figure 'Daddy's Moonshine Still' would, too."