When Dolly Parton Helped Porter Wagoner Write a Song, She Didn't Always Get Credit
Dolly Parton got her big break when she was asked to join The Porter Wagoner Show. Before then, she'd been making a good chunk of her money by songwriting and selling her efforts to other Nashville musicians. When she became Wagoner's "new girl singer," she also became his songwriting partner. Parton taught Wagoner a great deal about songwriting, and helped him pen many songs throughout their time together, but she didn't always get credit.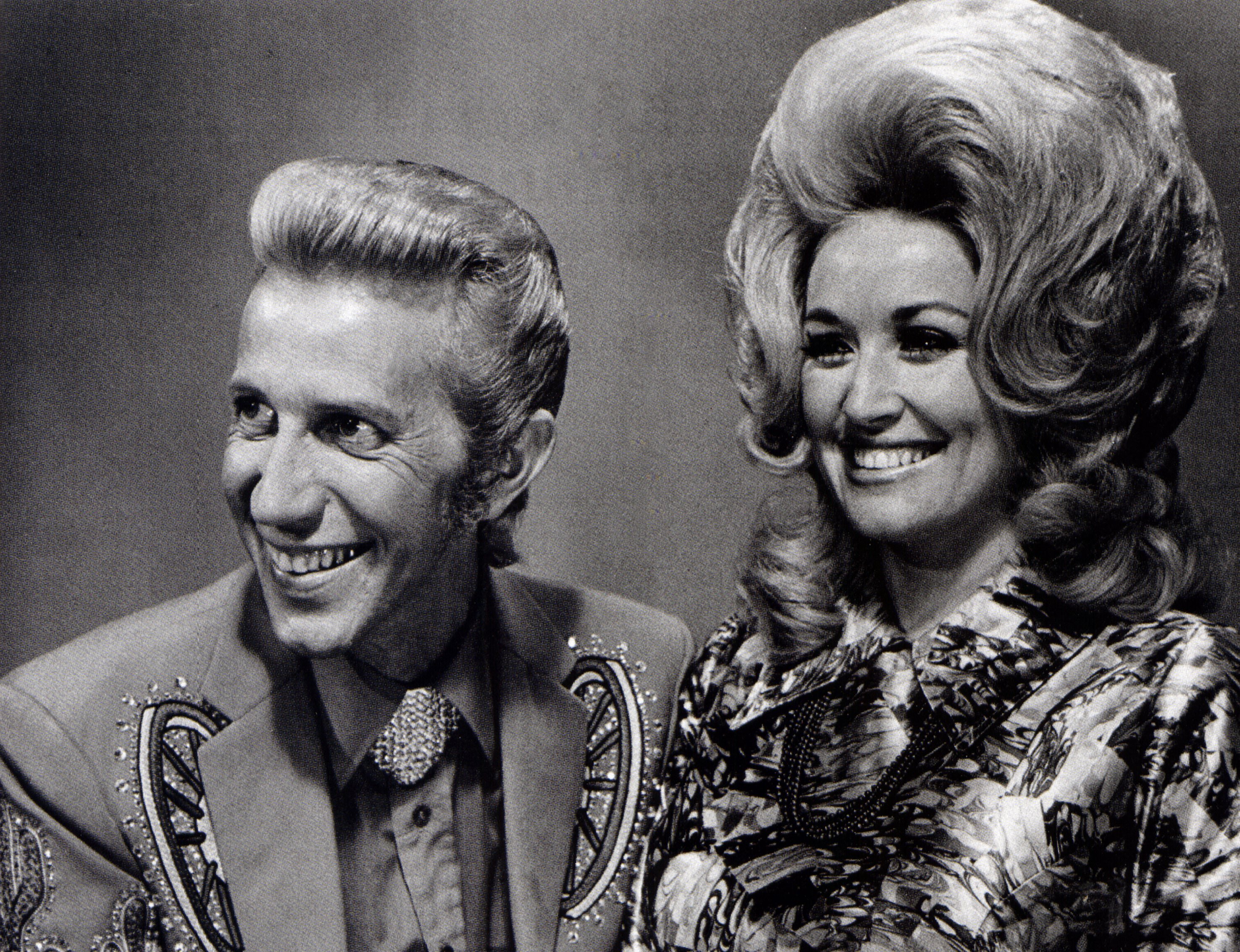 Dolly Parton helped Porter Wagoner get into songwriting
Parton has been writing songs since she was five years old. When she joined The Porter Wagoner Show, she had a lot of experience under her belt. But Wagoner didn't. So they started writing songs together.
"When I met him, Porter was not known as a writer," Parton wrote in her 2020 book, Dolly Parton, Songteller: My Life in Lyrics. "I kind of helped him get into that. I was writing so much and getting a lot of attention, so I started helping him with his writing."
Parton went on to write that she didn't always get credit for the songs she helped Wagoner write, but she didn't mind.
"Porter had a great ear for music, and he did write some great songs," she wrote. "I helped with a lot of them that don't have my name on them. But I was happy to do it, because he had done so many things for me."
Dolly Parton and Porter Wagoner fought a lot
Though Parton and Wagoner wrote some great songs together through the years, it wasn't always easy,
"We were both very bullheaded," wrote Parton of her songwriting relationship with Wagoner. "Maybe we were too much alike, or maybe we were too different, I never quite figured that one out."
Fans of Parton and Wagoner might have noticed that many of their songs were about two people who were arguing, something the songwriting duo understood intimately.
"Whether they are 'country' or not, people fight all the time," wrote Parton. "For some people, that's the only excitement they have in their lives, is to fight. When Porter and I were doing duets, we tried to find colorful songs, with subjects that would relate to our audience, so bickering seemed like a good idea. Then there was the fact that Porter and I did fight all the time."
The bickering led to some of the duo's best repartee
Parton and Wagoner may have spent a sizable portion of their songwriting time arguing, but it actually played into the duo's performance dynamic. One song where that famous repartee showed up was in "Run That by Me One More Time."
"Well, I'm clever and witty, and I liked to write funny stuff," wrote Parton. "Porter and I were famous for our ad-libs. After ['Run That by Me One More Time'] had finished, we'd keep bickering back and forth, just throwing lines at each other. We weren't literally fighting in front of the audience, but we came up with some of the funniest things in the fade-outs of those songs."
Parton goes on to write that arguing in a song was a good way for her and Wagoner to work through their bickering.
"Everybody fights," she wrote. "Some people just irk you, and you just can't keep from getting back at them. Then if you're smart, you can come up with clever lines. To put it in a song was a better way for us to fight. It was healthier and smarter than the way things really were."