Dolly Parton Hopes to 'Fall Dead' Doing This — 'That's the Way I Go'
How old Dolly Parton is, a look back at her legendary career, and her thoughts on aging.
Dolly Parton has lived an especially accomplished life. A child prodigy, Parton began songwriting when she was just 5 years old. And she never stopped. If the "9 to 5" singer had it her way, she'd never retire. She hopes to keep performing and working "'til [she] fall[s] dead." In a 2018 interview, the Queen of Country even noted, specifically, what she hopes to be doing when her time comes.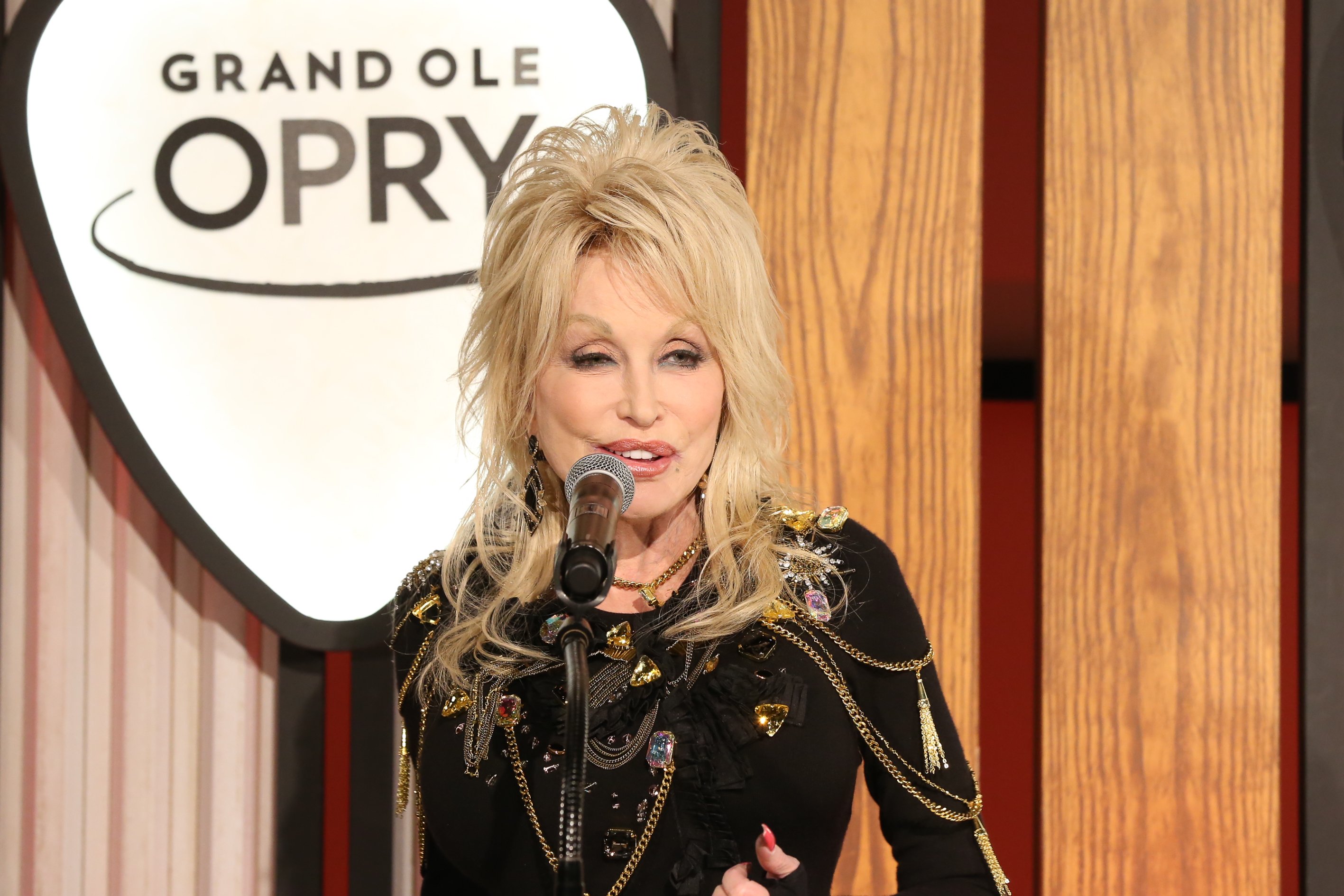 How old is Dolly Parton?
Dolly Parton was born on Jan. 19, 1946 in Locust Ridge, Tennessee. She lived, along with her 11 brothers and sister and parents, in a one-bedroom shack without electricity or running water. The Queen of Country and her siblings walked about two miles to go to school in a barn.
In 2021, Parton turned 75 years old. On Twitter, she told her followers that her birthday wish this year was for everybody to be a little kinder to each other.
"This year my birthday wish is a call for kindness," she wrote. "We can't just hope for a brighter day, we have to work for a brighter day. Love too often gets buried in a world of hurt and fear. So today, January 19th, let's get to unearthing love."
A long and legendary career
Parton wrote her first song when she was 5 years old. She got her first paying job as a musician when she was 10. And she made her first record at age 12.
The "Jolene" singer's career really took off when she became Porter Wagoner's "new girl singer." It was on The Porter Wagoner Show that she gained a huge fanbase. When she left, she was determined to make it on her own.
She broke into the film industry with 9 to 5 in 1980 and went on to star in several more movies through the years, including Steel Magnolias and Joyful Noise.
She successfully changed up her sound and grew her fanbase even more, despite initial criticism from some that she was abandoning her country roots.
Parton has a theme park, a line of perfume, two books, cookware, the list goes on. The Queen of Country has proved time and time again that she's in it for the long haul.
Dolly Parton on getting older
In an interview with People Parton did in 2018, she spoke about aging.
"It'll happen when it happens," she said of getting older. "That's how I feel. I am grateful that I am still here. So many people have more talent than I've ever dreamed of having that never get to see dreams come true."
While Parton has accomplished so much throughout her life, there's still something on her to-do list — traveling to a place she's always wanted to go.
"I've never been to the Holy Land," she said. "I wanted to always take my mom and grandpa, who was a preacher, and I couldn't afford it. They're not here now, but that's something I'd like to do."
In the meantime, Parton makes a point to wake up each day with gratitude. She hopes to keep performing until her very last breath.
"I just hope I fall dead in the middle of a song, hopefully one I wrote, right on stage," she said. "That's the way I go!"