Dolly Parton Grew up Fearing Religion: 'God Was a Monster'
Dolly Parton is very open about her relationship with God. Many of her songs are gospel-inspired. But her fundamentalist upbringing was far from pleasant. In fact, the "9 to 5" singer says it was often terrifying and depressing.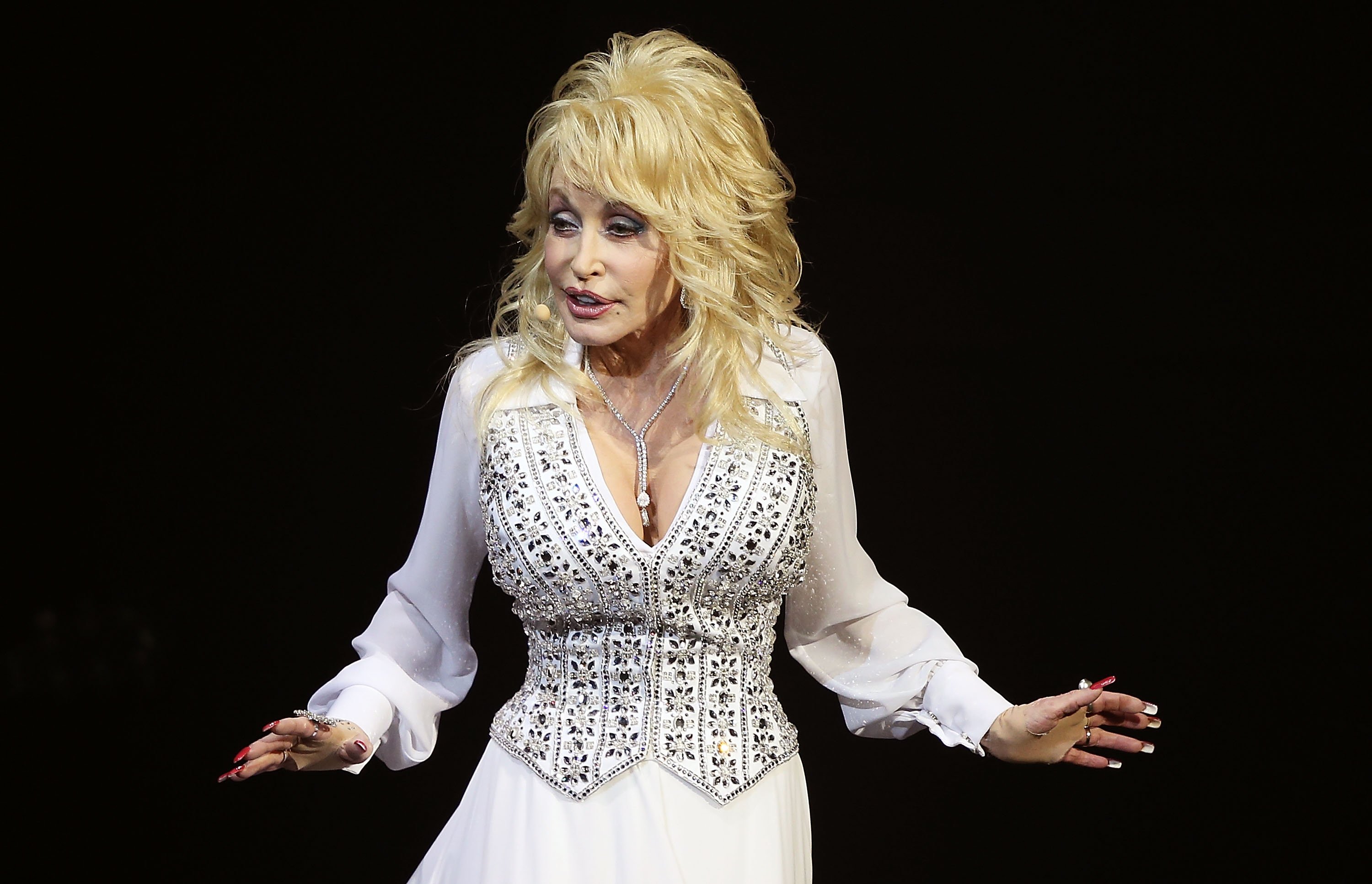 Dolly Parton grew up scared of religion
Young Dolly grew up in the House of Prayer, a Church of God in Sevierville. Her grandfather, Jake Owens, was the preacher.
"I remember the hellfire and brimstone he used to preach and how I used to be real scared of that and I think that inspired me or depressed me into writin' all these sad, mournful songs," Parton told Rolling Stone in 1977, as recorded in the book Dolly on Dolly. "You kind of grew up in a horrid atmosphere about fear of religion. We thought God was a monster in the sky."
But church wasn't all bad. Parton would sit in the last pew and the neighborhood boys would come scratch at the window in the hope that she'd join them outside.
"Sometimes I would go to church just to see who would walk me home," she said.
'Daddy Was an Old Time Preacher Man'
The quote about Parton's grandfather might ring familiar to the Queen of Country fans. It sounds a lot like her song, "Daddy was an Old Time Preacher Man." Parton wrote the song with her aunt, Dorothy Owens, the daughter of Jake Owens. So it was Dorothy's father who was actually an old-time preacher man, not Parton's.
The song was famously released by Parton and her duo partner Porter Wagoner in 1970.
He told the people of the need to pray
He talked about God's wrath and judgement day
He preached about the great eternity
He preached hell so hot that you could feel the heat

"Daddy Was an Old Time Preacher Man" by Dolly Parton and Dorothy Owens
Today, Dolly Parton is 'not that religious'
Parton prays every single day; she talks to God regularly. But she's not what she'd call religious.
"I'm not that religious, but I'm very, very spiritual," she wrote in her 2020 book, Dolly Parton, Songteller: My Life in Lyrics. "I grew up in very religious surroundings. I grew up with a Bible background, and I'm glad I did. I know my Bible stories, like the ones I mention in ['The Master's Hand']."
Parton is glad that, throughout her life, she's "been exposed to other people's beliefs."
"I 'get' all of it," she wrote. "And I don't condemn the sincerity of anybody's faith."