Dolly Parton's Husband Carl Dean Spends His Days Working on Their Farm
Dolly Parton has been married to her husband Carl Dean since 1966. While Parton is a huge celebrity in the spotlight, Dean is a private person and Parton keeps their relationship private. In a recent interview with Entertainment Tonight, Parton revealed that Dean prefers working on their farm over Parton's celebrity lifestyle.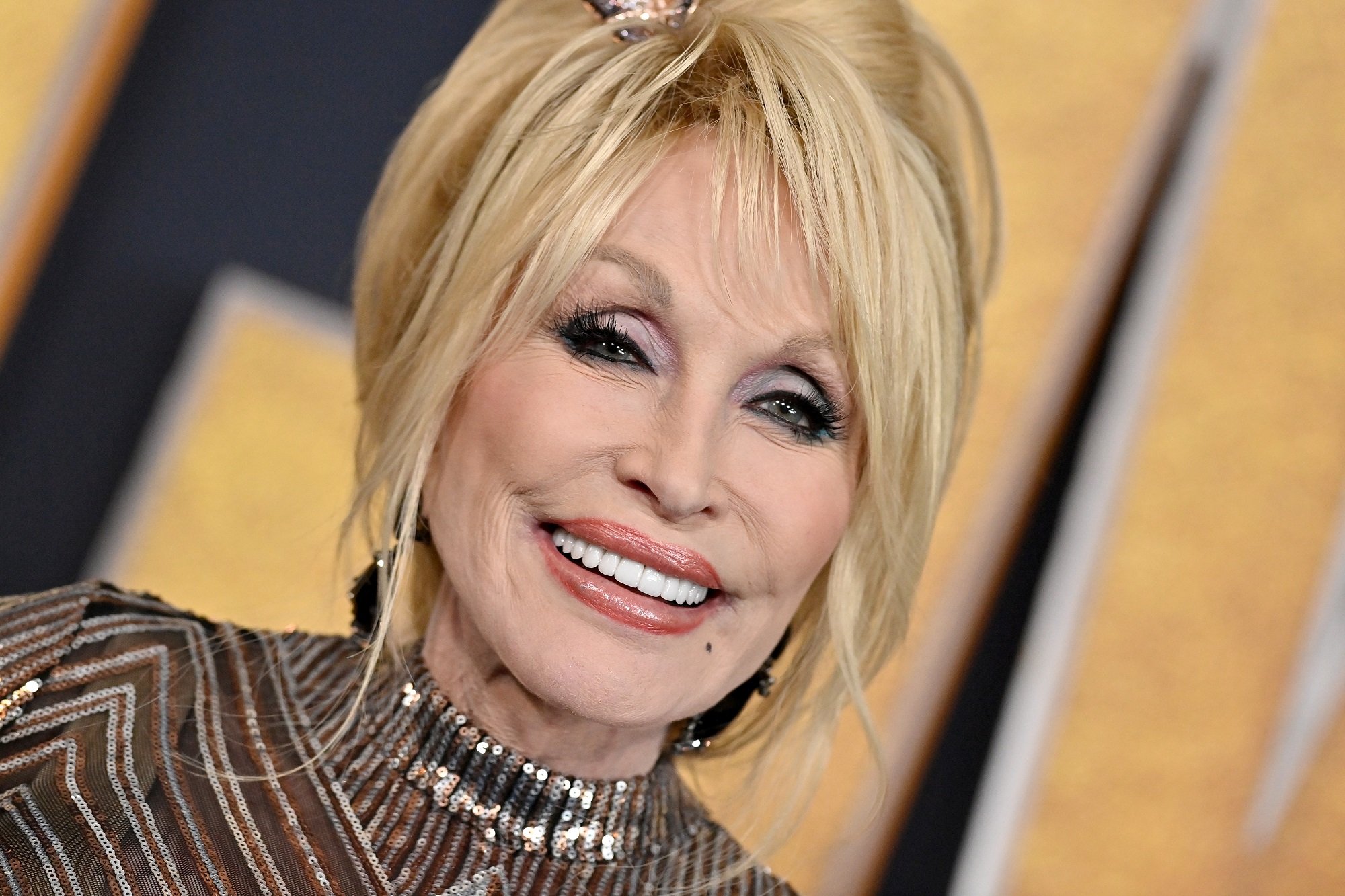 Dolly Parton's husband spends time on their farm
Because of their private nature, Dean does not travel with Parton for her celebrity appearances. Most sightings of them are only from old photos Parton has shared.
In an interview with Entertainment Tonight, Parton shared that she and Dean are opposites that balance each other out.
"I think I've talked pretty much about everything through the years with Carl, and we're different people," Parton said. "But we just work so well together." 
Parton then shared that Dean prefers to spend time on the couple's farm.
"He's kind of a loner so he doesn't really like being with anybody but me, when I'm home — I mean, he's not one to kind of get out there and socialize that much. He loves living on the farm, taking care of the property as he has for all these many years, and then, we just have a lot to talk about," the singer told Entertainment Tonight.
How the two make their marriage work
Speaking with Entertainment Tonight, Parton revealed all of the things she and Dean have in common. While they have different opinions about celebrity life, they both are interested in music and humor.
"He loves music, but he's not in the music business at all, so we have different things to talk about, his world and my world, and we work really well together," Parton told Entertainment Tonight. "We have a lot of love and respect for each other, and I think the key to all of it — we both have a crazy, warped sense of humor, so we have a lot of fun."
She continued, "We actually have been married 56 years, but we've been together 58. That's a long time to be doing anything. It's nice to be married in this business."
Dolly Parton thinks her husband will 'love' her rock album
After being inducted into the Rock & Roll Hall of Fame, Parton decided to make a rock album of her own. The album will include original songs and popular covers, and it is expected to feature multiple artists including Paul McCartney, Stevie Nicks, and P!nk.
In an interview with ET Canada, Parton shared that she thinks her husband will "love" the album once it is finished.
"He loves all of the songs. And I haven't told him yet who I'm going to have on. I don't even know myself, who all is going to be on it. But he'll love it. I'm doing so many of his favourite songs on the album, so I'll play it to him when it's all done," Parton said.
Parton also admitted she thinks she and Dean were "meant to be."
"So it was meant to be, I think. He was the one I was supposed to have and vice versa," the singer told ET Canada.