What Is Dolly Parton and Her Husband Carl Dean's Age Difference?
Dolly Parton is a singer, songwriter, actor, and author. She's been in the business for over 50 years and is one of the most popular and recognizable singers on the planet. But someone who we almost never hear about is the Queen of Country's husband, Carl Dean.
Despite being married to the superstar for more than half a century, Dean has managed to stay out of the spotlight and therefore has remained a mystery to even some of Parton's biggest fans. Here are the answers to a few questions many have about Parton's hubby including how he met his wife, what their age difference is, and the couple's secret to a long happy marriage.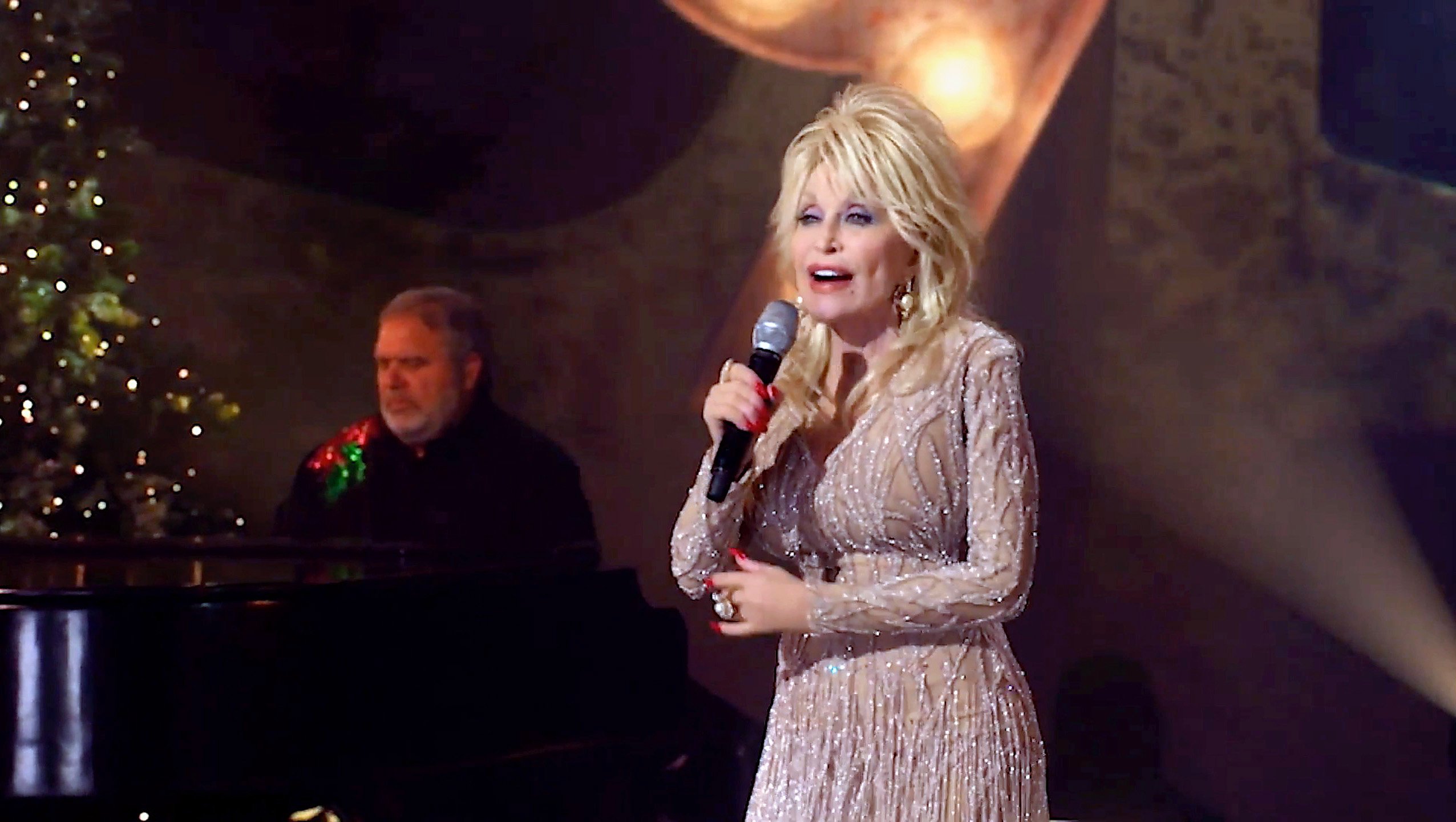 How Dolly Parton and Carl Dean met?
Parton and Dean met outside a laundromat called the Wishy Washy. The "Jolene" songbird recalled the moment to CMT's Cody Alan saying: "He was coming home from work one afternoon in 1964, the first day that I came to Nashville. I had left a boyfriend at home, thinking the last thing I want to do is get hooked up with a man. You know? I don't want a boyfriend now. I want to work."
Dean meanwhile was quite impressed during their initial encounter. "My first thought was 'I'm gonna marry that girl,'" he said (per Entertainment Tonight). "My second thought was, 'Lord she's good lookin.' And that was the day my life began."
They started dating and Parton still remembers where they ate one of the first times they went out together. "He wanted to take me out to dinner," Parton told Taste of Country. "He pulled up to the drive-in window and got our food at McDonald's."
Parton and Dean's age difference
On May 30, 1966, Parton and Dean were married in a secret ceremony in Ringgold, Georgia, with only Parton's mother in attendance.
Some have wondered what the reason for that was and questioned if the couple needed to cross state lines to get hitched because of Parton's age or their age difference. However, that wasn't the case. Parton was actually 18 when she met Dean and they are only three years apart. Moreover, they waited two years before saying "I do" so at that time she was 20 and he was 23.
The reason they eloped is because her record company didn't want their rising star getting married that early in her career. They asked Parton to postpone her wedding but that's not something she or Dean were willing to do so they decided to tie the knot at a small Baptist church 150 miles southeast of Music City.
RELATED: Dolly Parton Reveals That Her Mother Sewed Her Toes Back on After an Accident When She Was a Child
Their secret to a successful marriage
Even though Dean prefers to stay out of the limelight completely, the "9 to 5" artist has spoken about him on occasion during interviews.
"He does not like a lot of people around, but he is funny," she shared. "The people he is around, they think he is funny, and cleaver, cute, and weird, and he is all of that! He is entertaining to me. He's my best buddy, we have always got along great, but he does not like being in the spotlight."
And when asked what their secret is to a long happy marriage, Parton says: "We are not in each other's face… He does not need me to be under each other's feet. In fact, he doesn't want me to be. I don't want him to be in my face. If we get a little testy, we know it's time to move on. We don't argue. We don't fight. We just both know when it's time to go."
She added: "We didn't have children, so that gives us a kind of freedom. He's as independent as I am. We are not insecure. It's worked out real well."
RELATED: Dolly Parton 'Cried All Night' After Refusing Elvis Presley's Demand When He Wanted to Meet Her