Why Dolly Parton Didn't Take Husband Carl Dean's Last Name
Dolly Parton has been married to her husband, Carl Dean, for over 50 years. However, this artist does not perform with her husband's last name.
Dolly Parton is a godmother to Miley Cyrus and the Queen of Country to many fans. She's also a wife to Carl Dean, her husband of over 50 years. When this artist releases music, she uses her maiden name, "Parton."
Who is Dolly Parton's husband, Carl Dean?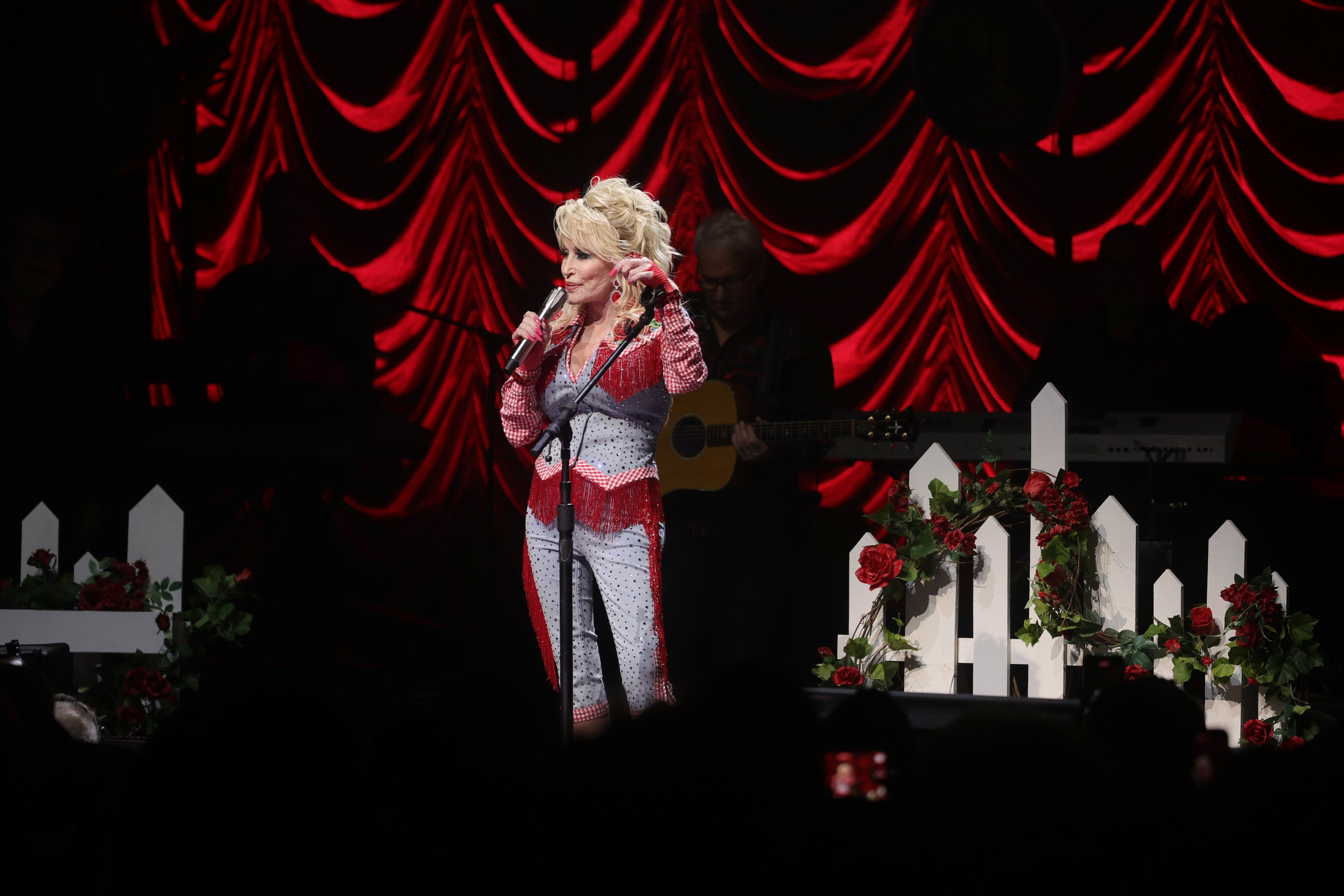 She's the Queen of Country for a reason. Parton earned several awards and nominations for her original songs, also earning recognition for her philanthropy.
She released "I Will Always Love You," "Islands In the Stream," "​​Coat of Many Colors," and "Jolene," earning millions of Spotify streams in the process. Outside of her music career, Parton is married to Carl Dean — a businessman. The two officially wed in 1966 and have been together ever since.
The couple does not have any children, although Parton does involve herself with kids thanks to Imagination Library — a nonprofit organization that donated over 100 million books to young readers from birth until they enter kindergarten.
Dolly Parton thought changing her name to 'Dolly Dean' would sound 'too made up'
For decades, Parton released music with her maiden name, also releasing her novel Run, Rose, Run with the same name. According to an interview with Access, Parton's career was already taking off before getting married, with the artist releasing several chart-topping records. 
As a result, changing her stage name to Dolly Dean wasn't an option. The artist shared that keeping her father's last name was essential to her. Parton said, "Dolly Dean, I thought that sounded too made up. It was like a fake show name."
Dolly Parton still signs documents with the last name 'Dean'
After getting married, Parton took her partner's last name, making her full legal name Dolly Rebecca Parton Dean. On some contracts, this artist still signs "Dolly Parton" when she should sign her legal name and vice versa. 
"You know what," Parton said during an interview with The Guardian, "my passport is Dolly Parton Dean. I sign a lot of my contracts, Dean. I didn't change names [publicly] because I already had a record deal. It made no sense. He never asked me to… At home, to me, I'm Dolly Dean. But then I'm also Dolly Parton. I'm Dolly Parton Dean. I'm myself!" 
Dean rarely makes public appearances, with Parton even noting her husband isn't musical. Still, the couple has been married for over 50 years, with Parton even dressing like a Playboy bunny for his birthday. Some pictures of the two together surfaced, with Parton continuing to make jokes about her last name.
"Anyway, if I had chosen the name Dolly Dean… I'd have been Double D. Again," Parton said during the same interview. With it comes to other members of her family, Parton is known as the godmother of pop star Cyrus.
Music by Parton is available on most major streaming platforms.