Dolly Parton's Husband Had a Sneaky Way of Making Sure Fans Didn't Linger Around Their House
Dolly Parton told Johnny Carson about the trick her husband, Carl Dean, used to make sure fans didn't linger around their house and take pictures.
Dolly Parton is a popular country music celebrity, so it's not unusual that fans would want to know more about her. Parton once revealed how her husband, Carl Dean, made sure to keep fans from lingering around their house and taking pictures. Here's the sneaky way he kept them away.
Dolly Parton said her husband didn't like to watch her perform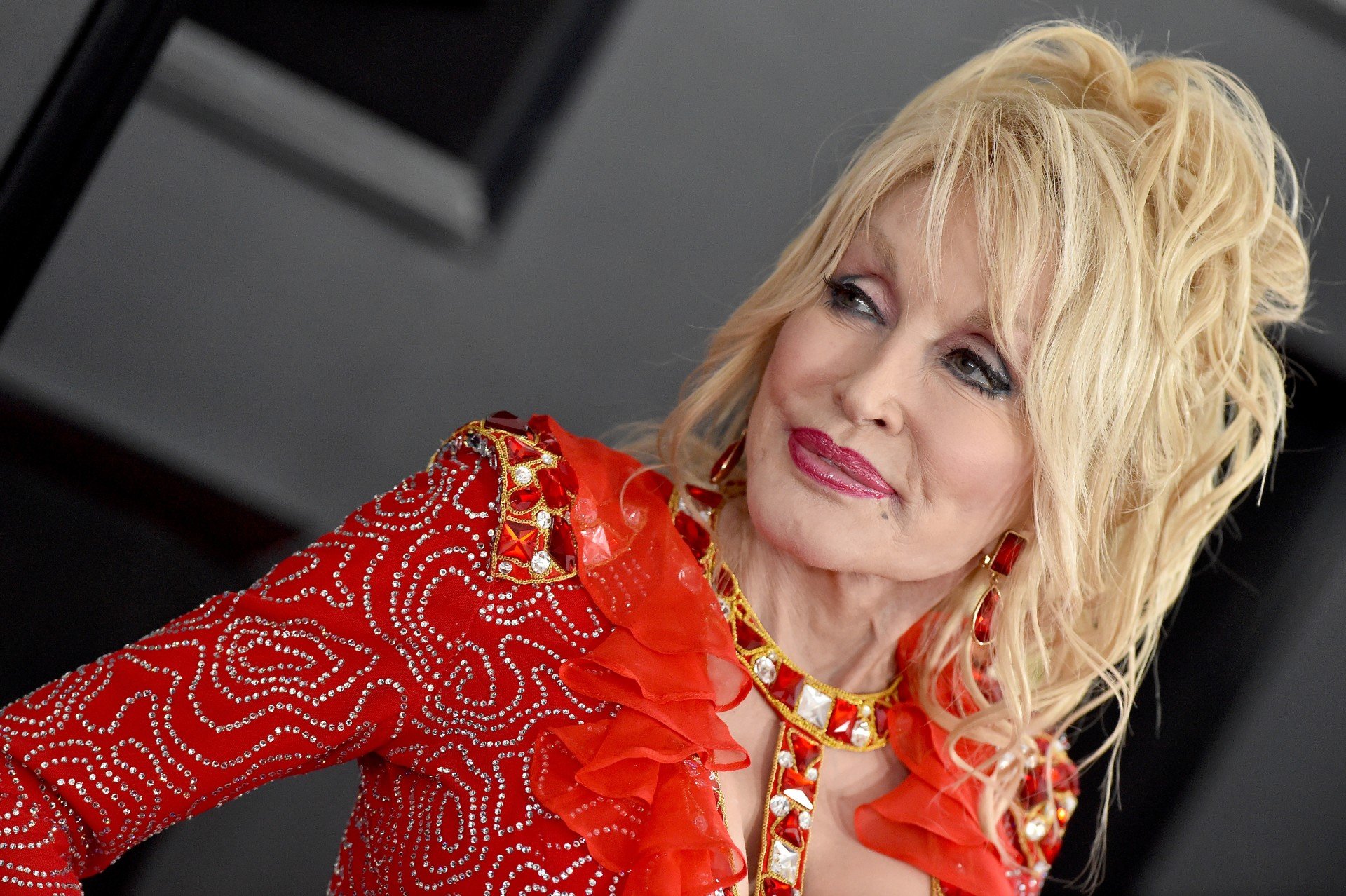 During an interview with the late Johnny Carson, Parton said her husband didn't like watching her perform. According to her, it made him too nervous to watch. At the time of the interview (1977), Parton and Dean had been married for 10 years and he still hadn't seen her perform.
Throughout the years, Dean developed a reputation for being mysterious. He doesn't attend public events with Parton. The country singer says her husband doesn't mind leaving the spotlight for her.
Dolly Parton's husband made sure fans didn't linger around their house and take pictures
Parton told Carson that tour buses sometimes passed by her house in Nashville. At that point in her career, she said she didn't think she was that much of a star, so she was surprised by the tour buses.
Parton said Dean worked in their yard a lot and he enjoyed being outside. Fans would approach him, not realizing he was her husband. Most thought he was the gardener or some other groundskeeper. Parton said he didn't mind because he wants people to think he's a worker and not the husband of someone famous.
The "Jolene" singer said sometimes fans would start taking pictures and her husband would tell them, "No, you've got the wrong one, I just work here." Parton said Dean would usually discourage any fans from taking pictures of the house. Fans would also ask Dean questions about Parton, not realizing he was her husband.
"Then they would start asking him questions about me," said Parton. "He would tell them, 'Oh she's really nice, I just love her. But her husband, I don't know about him. He's kind of weird."
Parton also spoke about the time a tour bus accidentally crashed into the fence around her home. She says the people on the bus told Dean not to let Parton and her husband know it was a tour bus that damaged the fence. The tourists didn't realize they were talking to Parton's husband.
How Dolly Parton met her husband, Carl Dean
Parton told Carson she met her husband on the first day she moved to Nashville in 1964. "I just took up with a strange man, that's all," she joked. "My daddy didn't want me to leave home for that very reason. He knew I'd do that." Carson was surprised by this revelation, but she told him she was just kidding.
Parton says she was washing her clothes at the local laundromat when she first met Dean. He was driving past her in his Chevrolet as she was walking around outside. Dean told her she would get sunburn if she stayed outdoors.
Parton says where she's from (Tennessee) it's rude not to talk to people, so she spoke back. Dean then drove back to the laundromat so he could talk to Parton. She tells Carson she knew she started something as soon as she spoke. Dean and Parton have been married for more than five decades.  
RELATED: Dolly Parton's Mother 'Whacked' Her on the Head After Seeing Her Dressed 'Like a Trollop'
Follow Sheiresa Ngo on Twitter.